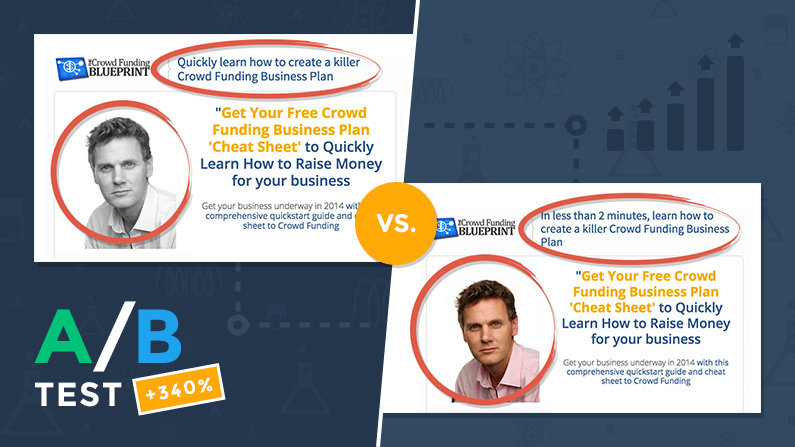 In the movie "The Wizard of Oz," both the black-and-white and the Technicolor worlds have their charms. One holds Dorothy's beloved family, even if it is a little flat and gray; the other is full of beautifully vivid details, as dangerous as it may be.
The stakes aren't so high in today's featured A/B test, but I was reminded of that film when I saw this crowdfunding expert's competing Welcome Gate pages.
Version A features a black-and-white headshot and a pretty simple headline: "Quickly learn how to create a killer crowd funding business plan."
Version B offers a more vibrant experience: a full-color version of the headshot, plus a more detailed headline that specifies you'll learn "in less than 2 minutes" instead of just "quickly."
Which version do you think increased opt-ins for this LeadPage by 340.21%?
Go down to the comments and tell us which one you'd choose and why—then vote below to see if you were right!
Vote to reveal the winning A/B-tested LeadPage and our analysis.
[split_test id="7239″]