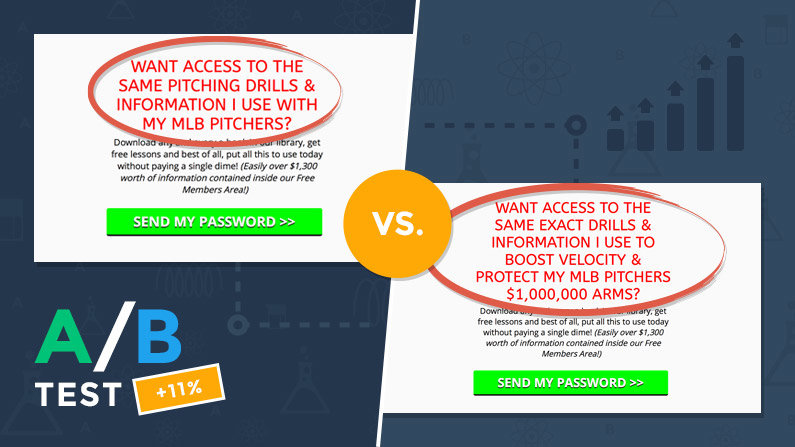 As a former little league pitcher turned split-test analyst I understand the importance of throwing a great (sales) pitch. On your landing page, your opening pitch to your visitors is your headline. In today's baseball-themed A/B test, we explore how to make it a home run.
Writing headlines can be hard because you often have a few competing goals.
You want to be compelling, so that people respond to your call to action.
You want to be informative, so that people fully understand the value of what you're offering.
And you want to be brief enough that people don't get bored or frustrated and click away.
So, should you load your headline up with the benefits of your product, even if it means adding length? When does a headline become too long to read?
In this A/B test, 2 e-book headlines square off in the ultimate pitching duel. Will the shorter headline get the win? Or will the longer, more value-focused headline pitch a perfect game?
Which version do you think increased opt-ins for this LeadPage® by 10.92%?
Go down to the comments and tell us which one you'd choose and why—then vote below to see if you were right!
Vote to reveal the winning A/B-tested LeadPage® and our analysis.
[split_test id="5856″]