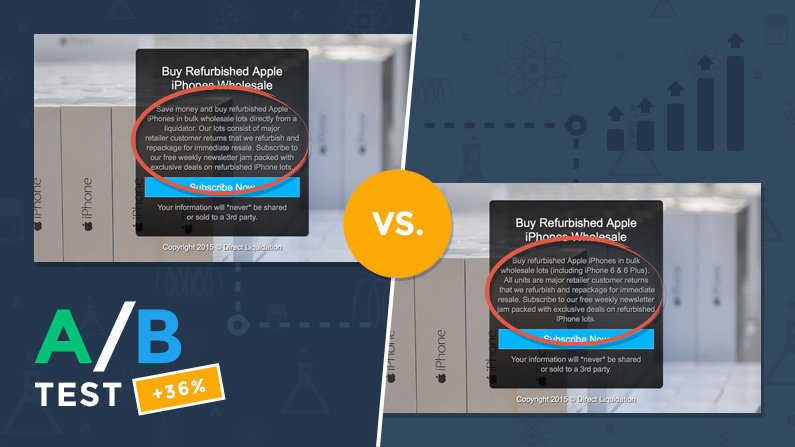 Short-form landing pages are an excellent way to capture leads—they put all their energy into getting visitors to do one thing and one thing only. But that intense sense of focus can often force some tough choices. When you don't have room to include all the details of what you're offering, which ones should you prioritize?
In this A/B test, Direct Liquidation assessed the impact of some minor changes to the body copy of a very simple landing page.
Version A emphasized the cost savings created by buying straight from a liquidator, beginning: "Save money and buy refurbished Apple iPhones in bulk wholesale lots directly from a liquidator."
Version B, on the other hand, put less focus on the buying process and concentrated on the products available. It started with the simpler message "Buy refurbished Apple iPhones in bulk wholesale lots (including iPhone 6 & 6 Plus)."
Which version do you think increased opt-ins for this LeadPage® by 36.10%?
Go down to the comments and tell us which one you'd choose and why—then vote below to see if you were right!
Vote to reveal the winning A/B-tested LeadPage® and our analysis.
[split_test id="6780″]