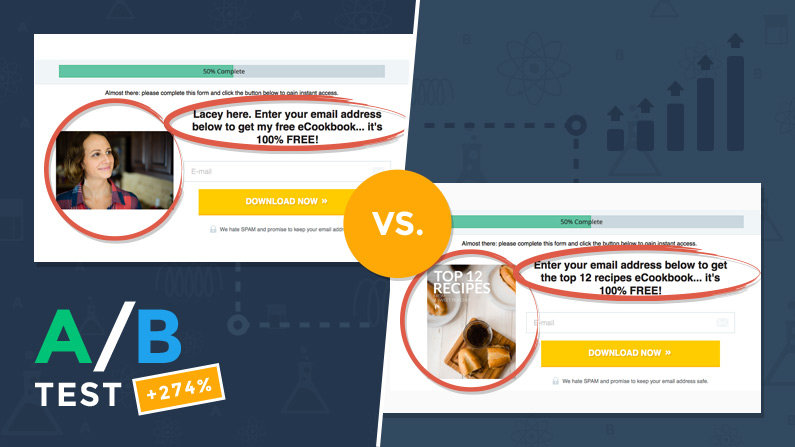 Most bloggers have two main assets to offer: their expertise and their selves. As they're sharing their expertise in the form of blog posts, social updates, and content upgrades, they're also sharing their unique voices, personalities, and lives.
But which of these assets is really attracting subscribers to your blog? That'll depend a lot on your niche and your audience. To find out whether their readers would respond better to personality or content, Dustin and Lacey Baier of cooking blog A Sweet Pea Chef ran this clever A/B test on one of their LeadBoxes®.
In Version A, Lacey herself appears in the LeadBox® with her gaze trained on the headline—which is written in her voice, starting with "Lacey here." Version B swaps in an image of a delicious-looking cookbook cover and keeps the headline focused on the lead magnet.
Which version do you think increased opt-ins for this LeadBox™ by 30.72%?
Go down to the comments and tell us which one you'd choose and why—then vote below to see if you were right!
Vote to reveal the winning A/B-tested LeadBox™ and our analysis.
[split_test id="6652″]