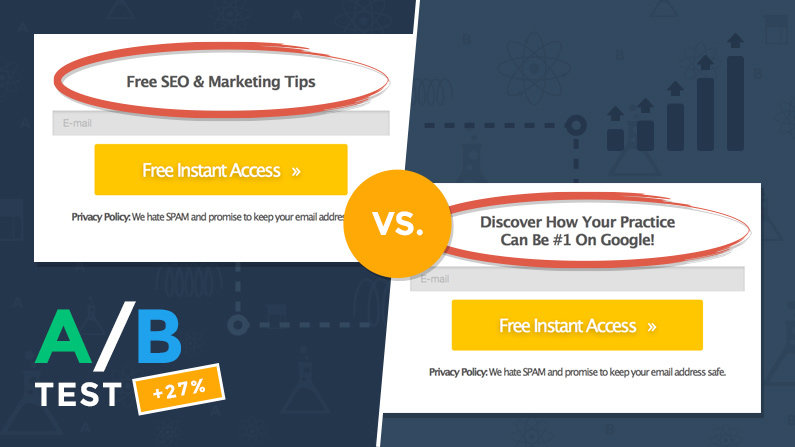 People don't care about your product. They care about how it'll impact their lives.
It's a marketing truism that's been expressed time and again in many different ways. After a while, it becomes innate: in your headlines, in your copy, you write about the outcome your customer wants to achieve, not the product they'll use to achieve it.
Of course, no truism should be above A/B testing.
In today's A/B test, 2 SEO-related headlines face off to determine which will increase this LeadBox™'s opt-in rate. The competitors are:
Product-oriented message: "Free SEO & Marketing Tips"
Results-oriented message: "Discover How Your Practice Can Be #1 on Google!"
Which version do you think increased opt-ins for this LeadBox™ by 26.79%?
Go down to the comments and tell us which one you'd choose and why—then vote below to see if you were right!
Vote to reveal the winning A/B-tested LeadBox™ and our analysis.
[split_test id="6397″]