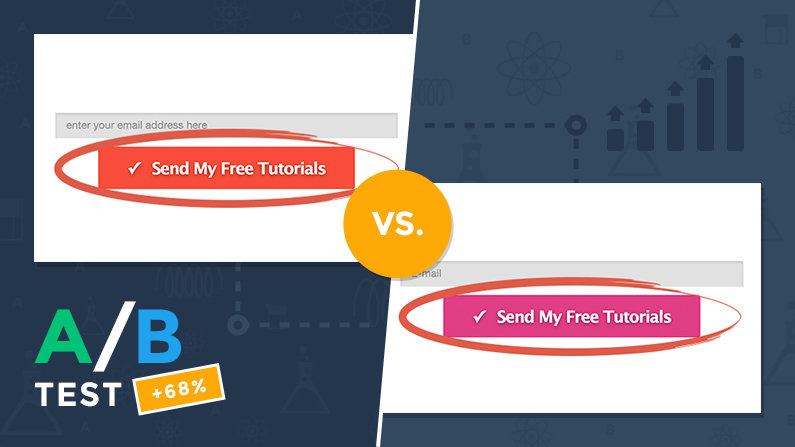 You may have heard it said that green is a safe choice for a high-converting call-to-action button—and typically, we'd tend to agree. (Of course, as with every landing-page decision, you'll need to consider your audience and your overall design scheme.) Earlier this month, we shared the results of an A/B test in which marketer Andy Fossett put that advice to the test by seeing whether a green call-to-action button would outperform a magenta one.
The winner? It was the underdog: magenta.
A lot of people were surprised by that—magenta, really? Could Andy apply that finding to other pages he created for his fitness-focused audience?
Being a veteran A/B tester, he decided to find out. In the LeadBox we're looking at today, he's tested a magenta call-to-action button against a more traditional red one.Which version do you think increased opt-ins for this LeadBox™ by 68.32%?
Go down to the comments and tell us which one you'd choose and why—then vote below to see if you were right!
Vote to reveal the winning A/B-tested LeadBox™ and our analysis.
[split_test id="6195″]