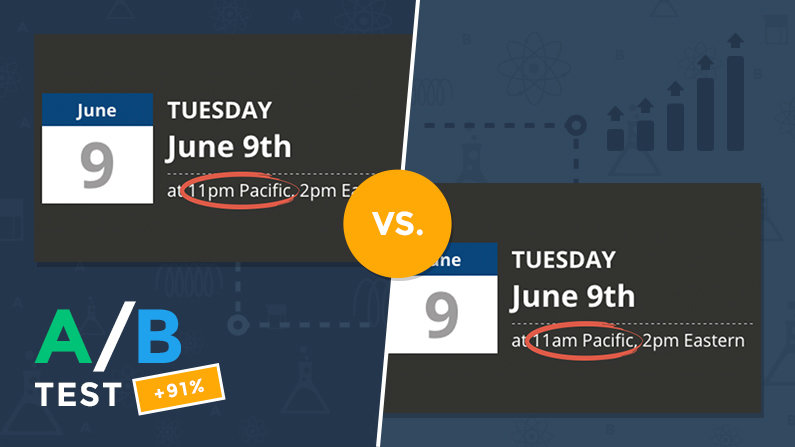 As our resident A/B Test Analyst, I might be biased. But I truly believe that A/B testing is a very versatile tool that many people do not use to its full potential. Most people see A/B testing just as an opportunity to test page elements such as call-to-action buttons, images, and copy.
However, A/B testing can be used for so much more. It can also help you test different aspects of your business strategy, product, or service to find out what your visitors prefer the most.
In this A/B test, webinar host Doren Aldana decided to use LeadPages' split-testing tool to test two different webinar times for his West Coast audience. Version A promotes a webinar at 11 PM PST, while the webinar for Version B takes place at 11 AM PST.
Which version do you think increased opt-ins for this LeadPage® by 91.13%?
Go down to the comments and tell us which one you'd choose and why—then vote below to see if you were right!
Vote to reveal the winning A/B-tested LeadPage® and our analysis.
[split_test id="5984″]