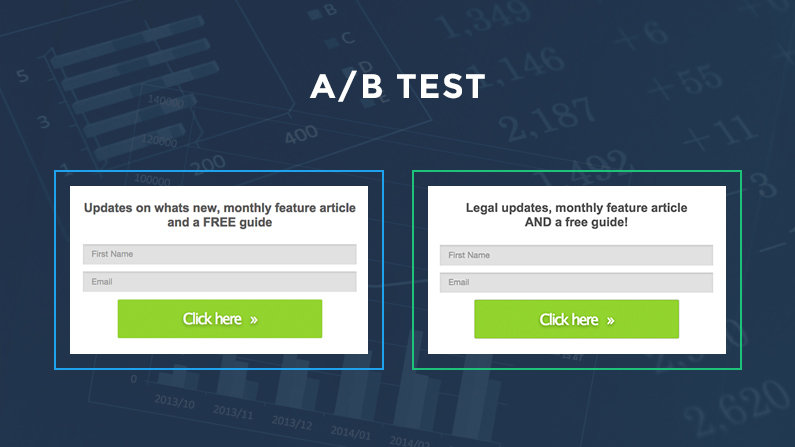 Headlines are crucial to your lead generation process. They help the visitor make a very important decision: take action or take off?
Because your headline is such a big deal, the prospect of changing it can be scary. If the new headline underperforms, it can have a big impact on opt-ins. In this case, A/B testing is a great solution because it lets you see very quickly whether a headline change is working for your visitors—and quickly change it back if it's not working.
In this A/B test, a few headline tweaks resulted in a 12.36% increase in opt-ins. Under examination: length, capitalization, and punctuation.
Which version do you think increased this simple LeadBox's opt-ins?
Go down to the comments and tell us which one you'd choose and why—then vote below to see if you were right!
Vote to reveal the winning LeadBox® and our analysis.
[split_test id="5741″]