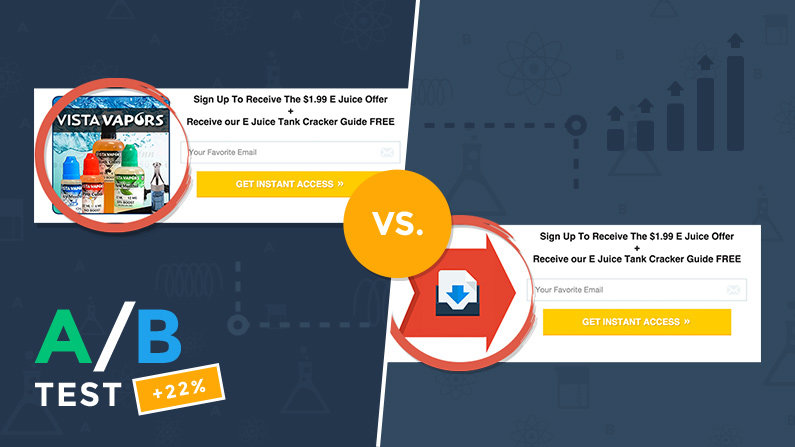 As the old saying goes, "A picture is worth a thousand words." For marketers, the right picture can also be worth a thousand extra dollars, or a thousand more conversions.
So how can you discover exactly what your images are worth to your business? Run an A/B test, of course!
That's just what TJ Bowman, Jr. did in today's A/B test. A LeadBox™ image depicting a report being downloaded squared off against an image of Vista Vapors' products and logo.
Which version do you think increased opt-ins for this LeadBox™ by 21.99%?
Go down to the comments and tell us which one you'd choose and why—then vote below to see if you were right!
Vote to reveal the winning A/B-tested LeadBox™ and our analysis.
[split_test id="6318″]