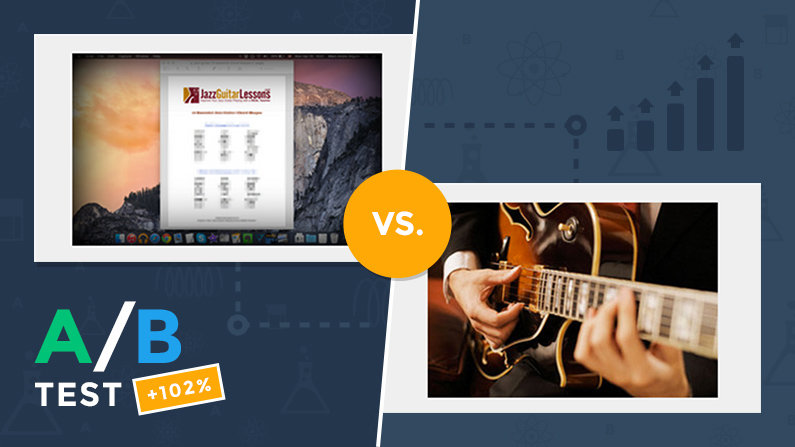 Jazz is famously about improvisation, but that's not the whole picture. Great jazz musicians start with deep knowledge of the structures of music and use it to make decisions on the fly about what notes will sound best next. They can sense when to stick to a key and when to break the rules by playing close attention to the other players and the audience.
Conversion-rate optimization isn't quite as spontaneous as jazz, but a good A/B tester will similarly draw on a wealth of background knowledge, careful observation, and even a dash of inspiration when it's time to test something new.
In this A/B test, JazzGuitarLessons.com tested two LeadBox images. One was created in a style that's known for getting good results, a blurred out version of the lead magnet. Version B was a little different, featuring a close-up photograph of a guitar player in action.
Which version do you think increased opt-ins for this LeadBox™ by 101.68%?
Go down to the comments and tell us which one you'd choose and why—then vote below to see if you were right!
Vote to reveal the winning A/B-tested LeadBox™ and our analysis.
[split_test id="6231″]