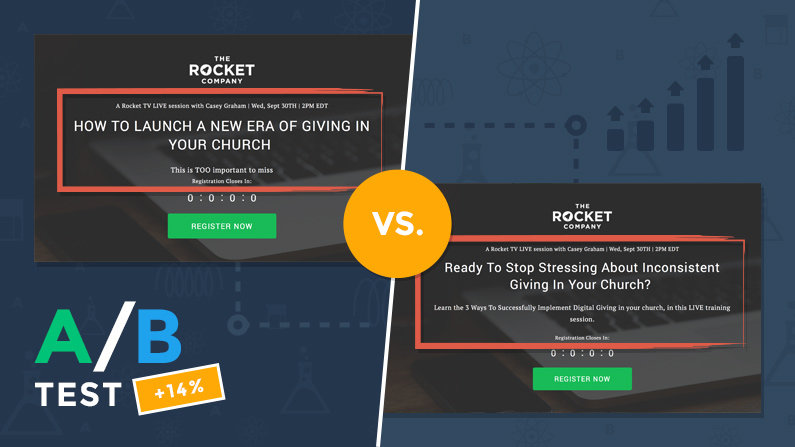 Your headline and supporting copy should function like a 1-2 punch. You get attention with the headline, then immediately follow up with supporting copy to give them an extra push. The goal? Knock 'em out with overwhelming value.
In today's featured A/B test, The Rocket Company tried out 2 different versions of an event page with 2 different headline/supporting copy combinations. One version is quite detailed—"Ready to Stop Stressing About Inconsistent Giving in Your Church? Learn the 3 Ways to Successfully Implement Digital Giving in your church, in this LIVE training session."
The other—"How to Launch a New Era of Giving in Your Church: This is TOO important to miss"—is, well, punchier. On the other hand, it's also a little less informative.
Which version do you think increased opt-ins for this LeadPage by 13.63%?
Go down to the comments and tell us which one you'd choose and why—then vote below to see if you were right!
Vote to reveal the winning A/B-tested LeadPage and our analysis.
[split_test id="7257″]