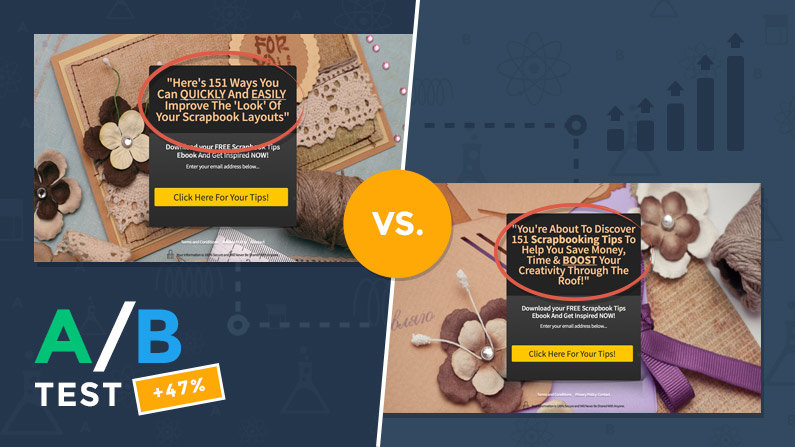 The details matter. It's one of the big lessons of A/B testing, in which double- or even triple-digit conversion-rate gains can result from seemingly tiny tweaks.
In today's A/B test, we're looking at the impact of detail in a slightly different way—as in, how detailed your landing page copy and images should get.
Version A features a simple 4-line headline over a middle-distance shot of craft supplies.
Version B displays a close-up photo of a similar art project in progress, and packs much more into the 6-line headline: "You're About To Discover 151 Scrapbooking Tips To Help You Save Money, Time & Boost Your Creativity Through the Roof!
Which version do you think increased opt-ins for this LeadPage® by 47.13%?
Go down to the comments and tell us which one you'd choose and why—then vote below to see if you were right!
Vote to reveal the winning A/B-tested LeadPage® and our analysis.
[split_test id="6806″]