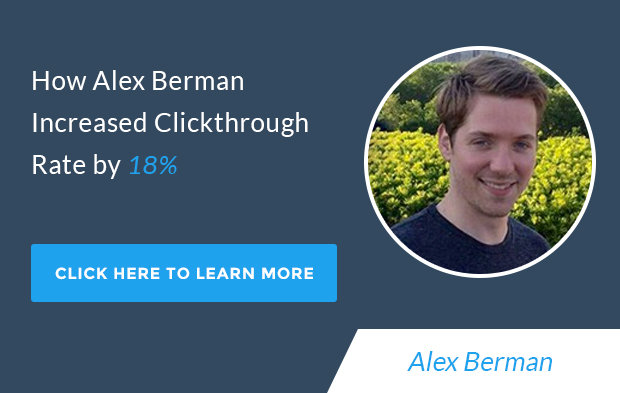 Note: The Simple Strategy That Significantly Increased CTR With Cold Emails Is Available For Download. 
Click Here To Download
Our Guest:
Alex Berman is the Chief Marketing Officer at Inspire Beats, a company that provides targeted lead generation and outbound selling for startups and agencies. They help with getting customers interested and on the phone with their clients' salespeople through their specialization in cold emailing, lead generation, and research. Alex even provided a course with their exclusive tips and tricks here 10 Sales Hacks in 10 Days.
A Quick Preview of the Podcast:
How to look familiar to prospects in cold emails
The best alternative to a follow-up email that saves you time
How to use social media tactics in cold email marketing
To See These Tactics In Action:


 Click Here To Learn How Alex Berman Used A Social Media Tactic To Increase Cold Email CTR
To See The Transcript: 
Listen To Discover Alex's Simple Tactic That Made A Significant Difference In Cold Email Results