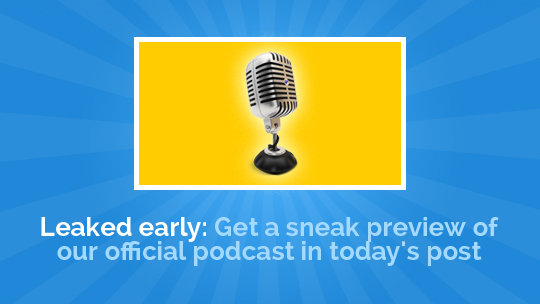 It's finally here.
After months of preparation… 45 soon-to-be-released interviews… And over a 100 different case studies shared from the world's top marketers…
We are now just 48 hours away from the launch of ConversionCast — the official LeadPages podcast.
We have been building this podcast for nearly three months. We are now gearing up to share the first five episodes with you on Wednesday.
Once this podcast officially launches, you will hear real-life case studies from the marketers at brands like KISSmetrics, HubSpot, Moz, AWeber, Wistia, and Citrix — to name a few.
But today, I want to take you behind the scenes to show you exactly how this podcast came about in the first place. So let's get started.
The Epiphany that Launched a Podcast: What Every Marketer Wants, and Almost No One Delivers
As I'm sure you have noticed, there are plenty of fantastic podcasts in the marketing space. So why create another one?
Well, like many things worth doing, ConversionCast started with a simple, elegant idea. That idea went something like this…
"What if you could create a podcast that ONLY shared marketing results?"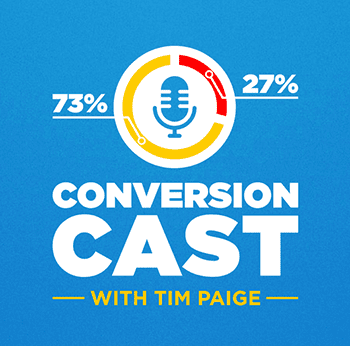 As in, no marketing theories. No "thought leaders" sharing their ideas to boost their personal brands, or give opinions for hours on end.
This podcast would share the one thing marketers want to hear — real-world results. I'm talking about case studies, split tests, and analytics that show what's working for the most respected marketers on the planet.
This idea first came to light over six months ago. But it didn't truly take shape until Tim Paige took over as the producer, host, and leader of ConversionCast.
 Meet the "Cool Guy" Running the Show
If you don't know Tim, he's just about the coolest guy you'll ever meet.
Our CEO, Clay calls Tim, "the Kanye West of Podcasting." The name fits considering Tim has produced an impressive 21 different podcasts and is now about to host a podcast for our audience of over 60,000.
Tim blew in the door on his first day as Podcast Producer and started saying things like: "Oh no, we'll need to do this for ConversionCast…" Honestly, even us seasoned marketers at LeadPages weren't entirely sure what "this" entailed.
So Tim quickly took over and started running the show — literally.
Ever since then, Tim has quietly and meticulously built every facet of ConversionCast from the ground-up. That includes finding and interviewing his own all-star marketing guests for each quick, powerful episode of ConversionCast.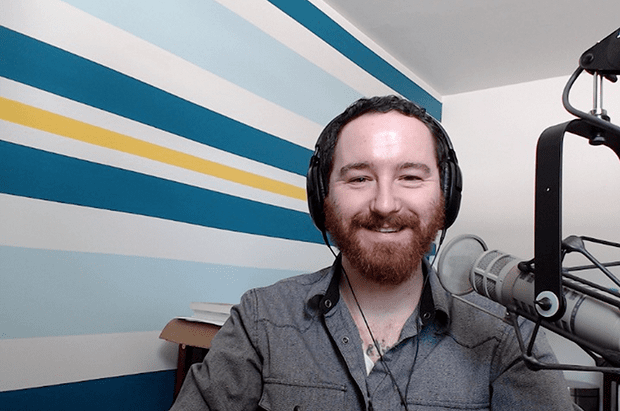 To date, Tim has already interviewed over 45 of the world's leading marketers for soon-to-be-released episodes of ConversionCast.
All of these marketers come from big-name brands like Citrix, AWeber, HubSpot, Moz, Buffer, Udemy, Wistia, Ontraport, and KISSmetrics — again, to name a few.
Here's what's fascinating: Every one of these game-changing brands brings real-world results to every episode of ConversionCast. (In fact, these marketers are not allowed to speak about anything except their recent marketing results on this podcast.)
It's impressive, to say the least.
You'll see what I mean on Wednesday when ConversionCast officially launches.
In the meantime, what do you think about LeadPages launching a podcast? Drop your thoughts in the comments below.