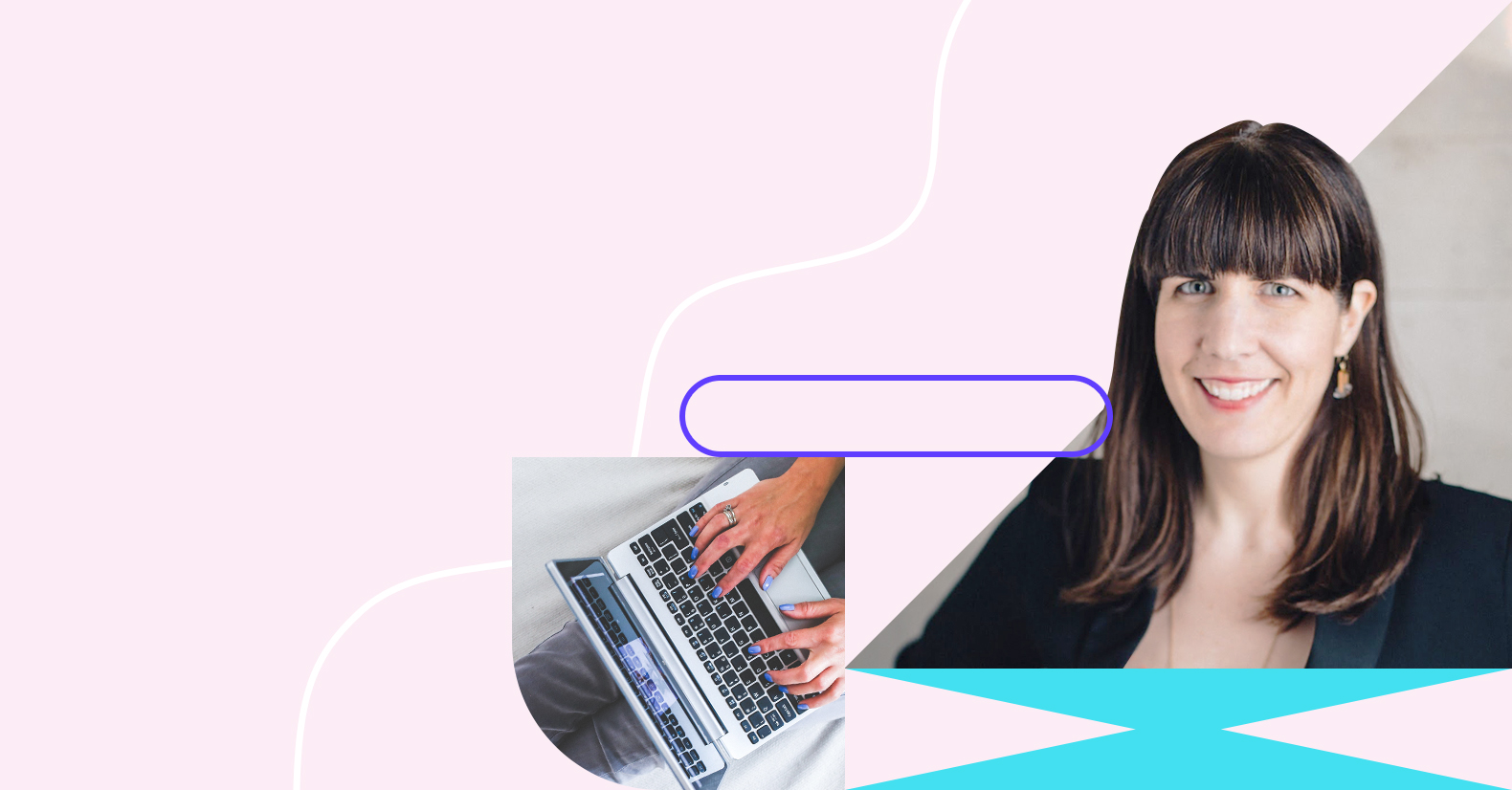 Artisanal Digital Marketing: How One Soulful Entrepreneur is Building Her Business with an Unconventional Approach
In 2015, we told the story of how Jennifer Barcelos grew her email list from 0 to 1300 and used Leadpages to build her software startup Namastream from the ground up. Now, 3 years later, we checked back in with Jennifer to chat about how her approach to digital marketing has changed over time.
As a Yale-educated longtime yogi, you won't be surprised to learn that Jennifer's business philosophy would best be described as a soulful savviness you don't often find in the tech industry. So while Jennifer and her Namastream co-founder Sandy Connery certainly deserve to be commended for their success, the true story of what sets their business apart is an effort to champion human connection over feverish content production.
As a wellness-oriented tech company, Jennifer's business exists in a competitive space in which mindshare and market share are mostly tied to the amount of content you churn out. But, true to her own longtime yogi roots, Jennifer chose a distinctly different approach: tune into what people really desire and ditch the noise.
Afterall, "people are drowning in content," says Jennifer, "it would take people weeks to read all the blog posts we've written even though everything they need to know is right up there and it's free."
Meet Jennifer Barcelos:
Co-Founder + CEO of Namastream
Jennifer Barcelos is an attorney, a changemaker, a mother, and an entrepreneur. She is the co-founder of the Namastream software platform, the Soulful MBA course and community, and the climate justice nonprofit, Three Degrees Warmer. She's working everyday to disrupt the wellness industry, making it easier for health and wellness practitioners to build and scale their businesses online.
A New Approach for Namastream: Navigating a shift from an abundance of content to an artisanal digital marketing
When she started out, Jennifer says, "we were turning out lead magnets and opt-ins like crazy for two years and some people loved that stuff." In fact, it was the lifeblood of her business, enabling her to literally build her email subscriber list from the ground up.
But when it came time to accelerate Namastream's growth, Jennifer recognized that she needed to pivot her marketing approach and meet a new need: soulful, human interaction.
Simplifying Her Lead Magnets: From a 40-day content flood to a 5-day challenge with higher human touch
In the early days of Namastream, one of the top performing lead magnets was a 40-day email course called the 40-Day Social Media Challenge. A veritable feast of content, the challenge offered 40 days of emails to take people on a journey of building a thriving social media following.
"It worked really well," says Jennifer, adding nearly 600 subscribers to Namastream database in the first week it was launched. "But…it doesn't work like that anymore. Today people want to talk to a real human."
But, as a real human—leading a real human life—how can you be available to a growing online following and keep up with everything happening off the web and in the real world?
Jennifer's response was to finally turn down her content production and find creative ways to layer in personal touches to her lead generation campaigns.
Through the podcast and community Soulful MBA, a sister-company of Namastream, Jennifer and her team now offer a 5-day course to become an online teacher. The course is offered live twice a year, which includes daily Facebook live events & real-time community interaction to provide an extra sprinkling of feedback and accountability.
Then, when the challenge runs its course, Jennifer flips the switch and leaves the campaign running evergreen year-round. No live events. No bells and whistles. Just the core content and a 24/7 lead generation machine until the next live date rolls around.
Brilliantly, Jennifer also uses the 5-day challenge as a platform to offer her big-ticket package that includes the course and the software as a bundled offer. The end of the email sequence then directs participants into a one-to-one sales call with Jennifer's co-founder—just one example of the ways she creatively layers in human-to-human contact.
At least in the case of Namastream, Jennifer found that "people don't buy off an email, they buy when they talk to a person." Therefore, finding ways to put the people behind the business back in touch with people who will use the platform is now one of her core focuses.
A More Singular Focus on Syphoning Visitors to Sign Up for a Demo
Having spent the early years of her business creating a wealth of lead magnets and landing pages, Jennifer also decided it was time to refocus her efforts on a slightly more simplistic sales funnel.
"We decided to get really focused on one thing and now we host a demo registration page on Leadpages and try to drive all our traffic there to sign up…we also have pop-ups and opt-ins and other things on our site, but we're trying to syphon everyone into this one page."
Having this kind of hyper-focus on a single landing page and point of conversion has allowed Jennifer to (almost entirely) automate her workflow, simplify her weekly marketing tasks, and—most importantly—make it easier for her audience to get the information they need the most.
Saving Time by Automating Her Mundane Marketing Tasks
Jennifer also makes excellent use of the Leadpages Zapier integration to automate much of the machinery behind her weekly webinar workflow.
"We do one live demo each week and host them on Zoom. People register on the demo registration page and we use Zapier to connect with ConvertKit (recently rebranded as Seva) and capture our registrants into our ConvertKit account. Once the webinar is done, it's about a 10-minute process every week for me to set up the new webinar and connect it to Leadpages and I go in, change the date, change the link, and the countdown timer. And once the webinar is done, we have an automated email broadcast that we send a link to a replay, links to tutorials on how to use our live features and some sales messages on why people should sign up."
The time she saves then frees her up for more important parts of running her growing tech company, like talking one-on-one with her clients and coming up with valuable features that will take her platform to the next level.
Live Chat with the Founders
Jennifer frequently directs people back to the Namastream website where they'll be greeted by an Intercom chatbot, but most visitors are surprised to find that behind the chat curtain are are two co-founders themselves.
"I always have Intercom open and we get sales because we're able to live-chat and answers people's questions in real-time—it's what makes them pull the trigger and buy. Email nurture sequences and email marketing are a big part of what we do and were an even bigger part two years ago. But what I found is that people are tired of getting all those emails. People come to us and they want to know someone is going to be there that they can talk to."
How Her Massive Content Inventory is a Long-Term Investment
What about that wealth of content Jennifer and her team invested to create? It's still pulling its weight, but not in the same way as the lead generation gold rush of old.
Today, her inventory of blog posts and podcasts posted on YouTube give Jennifer's sites a substantial lift in search engine results pages (SERPS) and search engine optimisation (SEO).
Jennifer says, "because of all our past content, if someone searches for 'teach yoga online' or anything around teaching and wellness, our pages come up."
It's Not Just Her Content That's Shifted, Web Traffic Has Too
In the past, Jennifer invested more heavily in Facebook advertising to drive visitors to her website and landing page, but now that her community has grown, her approach to driving web traffic has evolved.
"The Soulful MBA twice-a-week podcast is our main marketing effort," shares Jennifer, "it drives most of our growth and then we drive people to the demo registration page as well as our main educational course (the Soulful MBA)."
She's also recently found success on other social media platforms outside of Facebook, where the qualified leads roll in at a slightly lower price point: "quite a lot of our traffic is coming from promoted pins on Pinterest" where she can acquire leads for close to $1.
Finding Integrity in an Intangible Digital Business
When asked what keeps her coming back to Leadpages as her landing page builder, Jennifer is quick to respond that it's because she's very picky when it comes to choosing her vendors.
"I'm trying to build a software company that's different and that's humane, and those are the kinds of companies I want to work with. I'm a proponent of putting care and craft into what we create even if its a digital, intangible good. I'm running my business that way and I choose my vendors carefully. I have a special place in my heart for Leadpages and I truly believe in the Leadpages team. These are the kinds of people I want to work with. "