Editor's Note: The following article on pricing strategies for digital products was penned by Katie Kuchta, Marketing Manager at LawnStarter and Leadpages Guest Blogger. Interested in writing for the Leadpages blog? Hit us with your best shot!
Few marketers are blessed with the products and services that 'sell themselves' and attract an audience seemingly without effort. For the rest of us, our job is to dig deep, leverage all our creativity and know-how to work in industries that… let's be honest, aren't inherently interesting. 
As a professional marketing manager for a lawn care service, I understand this challenge firsthand. I'm frequently tasked to find creative ways to spark interest in the less-than-glamorous verticals, so if you find yourself in a similar position—there is hope.  
Marketers aren't miracle workers or magicians. We can't conjure up customers out of thin-air or create value out of carelessly made products. We are, however, equal parts artists, scientists, and psychologists, and if we tap into our marketing toolbox we can find our target audience and build meaningful (content) bridges that bring our solution to the foreground. 
In this article, we'll explore a few of the tools and techniques I recommend to help create engaging content even if you work in a 'boring industry.'
Before we begin—let's be clear about 'who I'm calling boring.'
It's true what they say: one man's trash is another man's treasure. An article that may put me to sleep may be an absolute sensation to the next person who comes along. It's all relative. So rather than labeling any industry as 'boring,' my focus is on changing the marketer's perspective in order to make his or her work more effective. 
Whether you're selling your professional services online or hawking your wares in a digital store, you'll find these tips ring true for any business, any industry, and any growth stage. From healthcare to home improvement, lawn services to life coaching—this is your guide to customer empathy and engagement. 
How to write engaging content in a 'boring industry'
1. Become an expert. Or find one to interview
You may think this is harder than it sounds, but you just have to keep in mind you are the one creating this content, so you should be the expert (or on your way to becoming one). 
Selling an obscure product or service? Can't tread water in all the technical lingo?
That happens sometimes. But you need to quickly 'onboard' or train yourself into your new industry.
Here's where Google and other search tools will become your best friend. Set up Google alerts for the latest news regarding your industry. You can set this up based on different keywords, and be the first to know if something interesting leaks!
Along with being in the know about relevant industry news comes actually understanding the community of the industry. Before coming up with content ideas, I like to take a look at all the industry publications to assess any trends and what's already been written about.
Subscribe to email lists to help spark your intel. Seeing the regular emails tells you what topics they're frequently talking about. It can also give you ideas on how you can cover those topics even better.
If you feel you aren't the expert — who is? Conduct some research on LinkedIn and ID a dozen people who are likely to know what you need to know. Then, send them an email (or connection invite) and ask them for advice or information. If you're genuinely interested in learning from and connecting with experts in your field, a cold email isn't as intrusive as it might feel. It never hurts to ask.
Ready to take action now?
Set up 1-3 google alerts for terms relating to your industry or brand
Subscribe to trade publications and newsletters
Find online forums that deal with the topic/theme and read-up on past conversations
Find 3-5 experts and set up informational interviews
2. Use or create interesting data
"Where is the data on that?" Data can be helpful in numerous ways when creating content. It can, for one, help you come up with some creative topic ideas. Secondly, it gives your content on the subject more authority by providing tangible evidence and boosting your credibility.
Let's imagine you're working in the healthcare industry, for instance. Take a study done by the Kaiser Family Foundation for example. They created their own valuable data by surveying more than 2,000 non-federal public and private firms about employer-sponsored health benefits. That study found the premiums for health coverage rose 5% for family coverage and 3% for single coverage in the last year. This information was syndicated and picked up by more popular news sites, like Buzzfeed News.
Don't have the resources to commission a fancy new study? Don't worry. Reference third-party studies, utilize publically available data or conduct your own (budget-friendly) consumer survey by setting up a questionnaire and disseminating it on the web.
Not only will this exercise help educate you on your target audience and marketplace, but it can also make for an excellent article, infographic, or co-marketing collaboration. 
3. Really understand your audience
How can you 'give the people what they want' if you have no idea who they are or what they're looking for?
Creating engaging content for your audience should mean you're creating the type of content they want or need. It should also be published on the medium they prefer or are the most likely to understand. Understanding your audience goes hand in hand with relating to them. What it is that they seek from you? Is it guidance, understanding a common problem, or pointing out the reality of it? Address commonly asked questions because they are common and your readers want to be better at using your product or service for their own success.
Being relatable to your customer means you understand what they want and need, and how to present that information in a way that is most useful.  
4. Consider the user's intent
This should, ideally, be a starting point for you, but it's always good to flesh out further. You know who your audience is, sure. But do you fully understand why they would be looking for your company or website, or what they're hoping to get out of it?
Two things to keep in mind before constructing a #landingpage: 1) what is the purpose 2) the call to action. @theekatiekuchta
Click To Tweet
To create a good landing page and campaign, you need to understand what your customer is looking for. Is your landing page straightforward? Does your landing page ask the necessary information you need so you can follow up with a lead? Or does it have cluttered content leaving the reader confused and unsure how to proceed?
You must ask yourselves these questions before constructing a landing page or article that converts. Two main things to keep in mind is 1) the purpose and 2) the call to action.
5. (Actually) Talk to your customers. One-on-one.
You already know why your customers are hiring you, right? Probably not.
You may know that they're interested in hiring you. And what products/services they want from you. But do you really know why?
Have you asked them how they found you or what made them choose you over another company? This can be some of the most insightful information available to you.
"One of the first things we do after onboarding new clients is having a series of interviews with their customers," says Jason Berkowitz, founder of Break the Web. "Often we discover opportunities to produce content for all stages of the funnel. In one instance, we were able to significantly grow revenue for a pest control company by producing guides specific to pest problems in that region."
Set up some time to have a quick phone chat or use a simple email survey to get feedback from your customers. You can use this feedback to make upgrades to your online signup flow or ad campaigns.
6. Broaden your horizons
Writing any sort of copy for a niche industry can get monotonous. Use tangential topics off of your product and see how it affects other aspects of your customer's life.
For a brand like LawnStarter, we can only write about grass growing so many times. So, we've broken up the subject matter in a way that's relatable to our audience by incorporating gardening into our content ideas. Since we help take care of one aspect of yard work—it makes sense to talk about other areas of landscaping.
Think of it this way: What are you helping customers gain? Is that gain relevant to other things they enjoy?
Maybe your business is an HVAC repair company, and a customer needs their unit fixed so they'll have heat during the winter. Let's face it, talking about HVAC repair isn't exactly engaging—or can it be? What if you discuss home maintenance practices? Or safety concerns? Or what to look for in a new home's appliances?
7. Make use of multi-media
As a marketer, you have to get creative with both the story you tell and how you tell it. That means, using a range of options in multi-media content and different channels to distribute it.
If it's a boring topic, to begin with, the sight of a 5,000-word article can worsen the situation.
By incorporating multimedia such as images, videos, even sound (if it makes sense to) you can increase the engagement of any topic. With internet users in high demand, and with tons of new content being released faster than the eye can blink, it's important to have material that can grab one's attention and retain it… even if only for a minute.
"Always keep your customers at the heart of your #contentcreation." @theekatiekuchta
Click To Tweet
Bottom line: Always keep your customers at the heart of your content creation. If you don't fully understand your domain (industry) and their perspective, you're bound to flail and fail. But the better you understand the two sides, the better you'll be at drawing meaningful connections, hosting meaningful conversations, and winning new customers.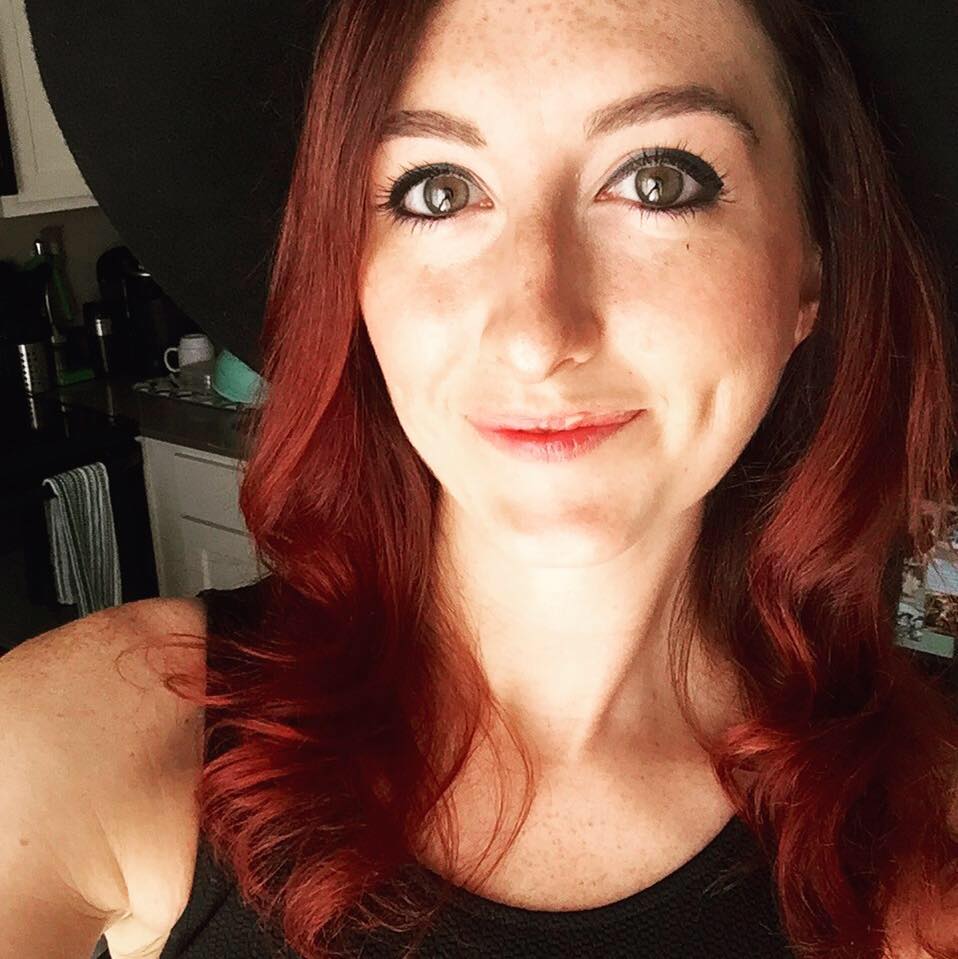 Meet the author
Katie Kuchta
Marketing Manager
Katie Kuchta is the Marketing Manager for marketplace startup, LawnStarter Lawn Care. When she's not working she can be found at a live show in downtown Austin, exercising at a local studio, or eating the many delicious tacos Austin has to offer.