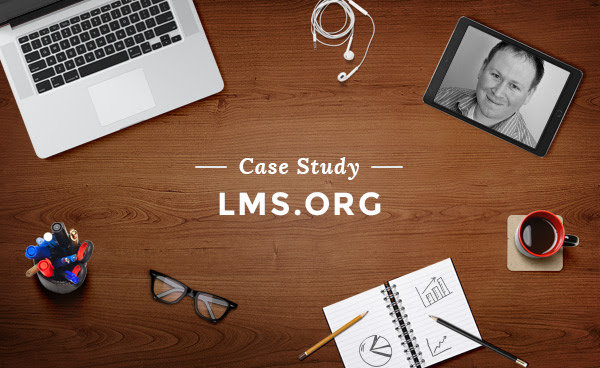 "With LeadPages®, it's exciting that we don't have to be conversion experts to achieve very high conversion rates and we're going to be ahead of the curve against all of our competition." – Brad Cook
Armed with an entrepreneurial spirit and 8 years of experience working for the web hosting giants GoDaddy.com, Brad Cook had all the tools he needed when he decided to strike out and found a web-based business of his own.
Well, almost all the tools.
In 2014, Brad acquired the LMS.org domain. LMS stands for learning management systems, and the company was founded to help corporations and schools make a smart choice among the hundreds of learning management software vendors in the world.
Brad and his business partner knew the industry inside and out, but they also knew they'd need help in one area: capturing potential leads in a cost-effective manner. After all, the cost per click for some of the keywords within this industry can range from $15–25. Because leads can be worth hundreds or thousands of dollars, PPC advertising is still very much worth the effort within this space—but it does mean you need to pay close attention to where you're sending traffic. That traffic isn't cheap.
At the start, Brad was just using a standard contact form to acquire leads on his website, which proved to be inefficient: only 1% of people who visited his site filled it out. He hadn't yet discovered LeadBoxes® (which we'll explore later, though you can grab our new free guide for a peek below).
Then Brad began searching for content around the subject of online lead generation and noticed that many internet marketers out there were using LeadPages®. He decided to investigate—and what he found transformed his business.
Enter LeadPages
"We actually credit LeadPages® for helping us get this business launched… We implemented a nice CTA button, hooked it up to a LeadBox™, and software buyers were instantly submitting their information." – Brad Cook
Brad started by doing some careful research into solutions for capturing leads on his website. He began following the LeadPages blog and he consuming as much content as he could until he was fully convinced that LeadPages® would be the solution for him.
Brad opted for an Advanced membership, since it's designed for multi-person companies and he liked the "unique services" such as A/B testing and phone support. Then, he began building LeadBoxes® to capture high-value leads throughout his website. Here are a few places where Brad's currently capturing leads on LMS.org:
On the homepage: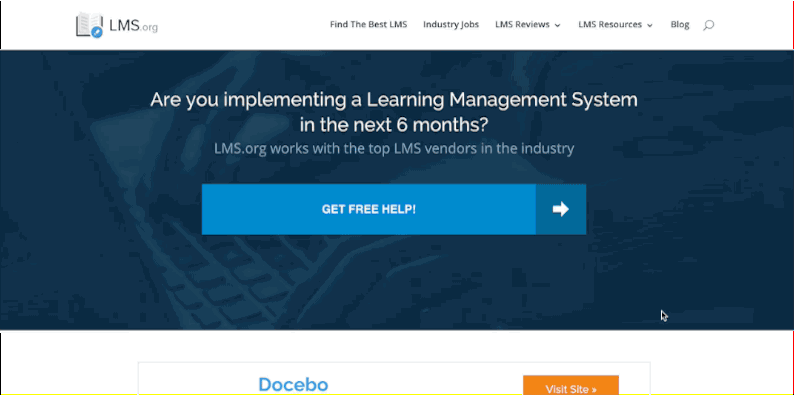 On the integrations page: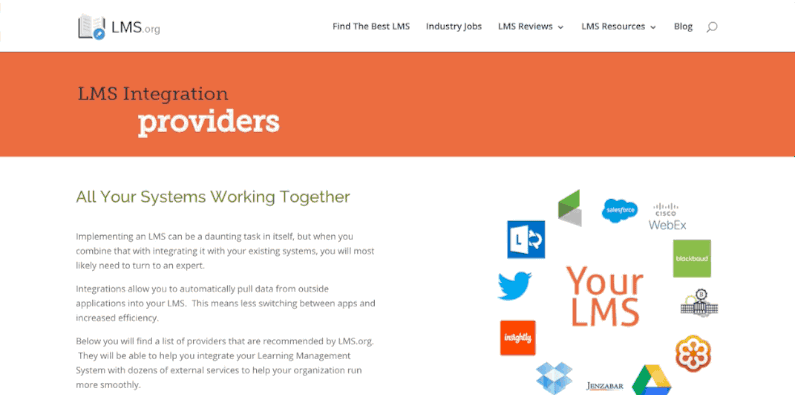 In the navigation bar: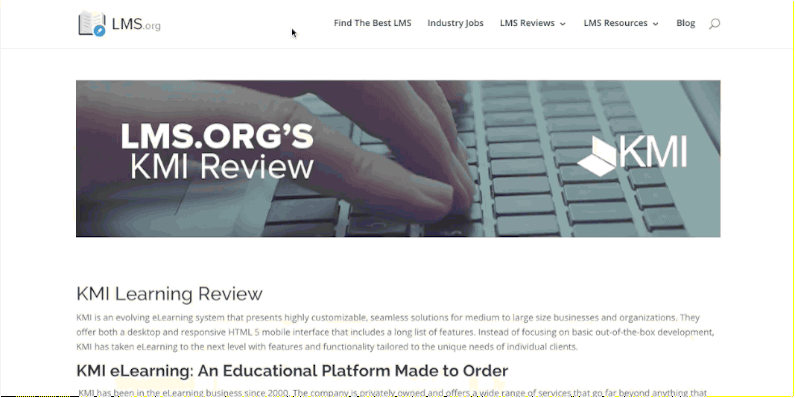 Whenever anyone opts into one of these LeadBoxes®, their contact information is transported to two different places. It's added to Brad's MailChimp list so he has a way of contacting all his leads at once by email in the future. And it's also sent to Brad and his staff directly. The best time to close a deal is generally when the lead's most interested in your services, so these lead notifications let Brad's team follow up with new leads right away.
Brad didn't stop there. He also began A/B testing his LeadBoxes® to not only increase opt-ins, but also learn a little more about his customers. He was able to apply what he learned both to his other LeadBoxes® and to other areas of his website.
That kind of insight can be game-changing.
"We were barely getting any leads before, and after we implemented LeadBoxes® on a nice call-to-action graphic, the leads increased dramatically and that opened up an entirely new revenue stream for our business and website. We credit LeadPages® for opening that new revenue stream for us, and we are really grateful for that." – Brad Cook
Brad's Success
Before he knew it, Brad was receiving up to 5 leads per day. Again, in this industry, these leads can be worth hundreds or thousands of dollars, so that's a big deal.
And that was just with a (fairly impressive!) starting opt-in rate of 25%. But when Brad began A/B testing his best-converting LeadBox™, his opt-in rate really started to soar. With one LeadBox™ A/B test, Brad tested these 2 headlines:
Original: "Save time to research LMS software!"
Variation: "Easily compare the top LMS systems!"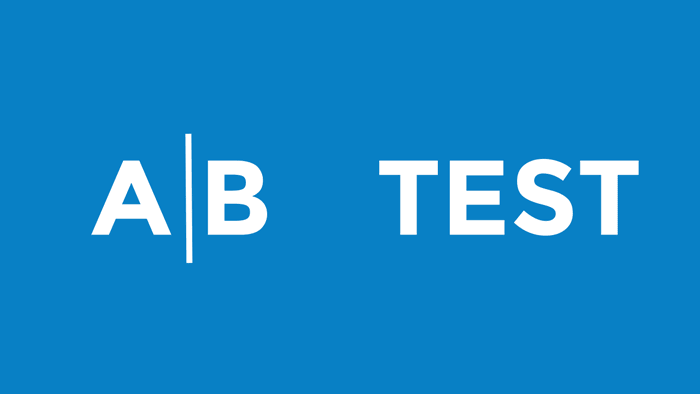 The variation outperformed the original by 87%, bringing the opt-in rate for this LeadBox™ to an astounding 67%.
"[The A/B testing tool] is so simple and easy to implement. It's pretty much always going to look good and the data tells us what is going to help us out. We know that with these increased conversion percentages that we've achieved, thanks to LeadPages®, the more traffic we get will, in turn, produce us that many more leads." – Brad Cook
This result also suggested that Brad's audience might be more interested in making their research easy, rather than specifically saving time. Now, he can try similar tests on his other LeadBoxes® and experiment with messaging like this elsewhere on his site.
Brad's Advice
"LeadPages® can definitely help you improve your business and improve all of your KPIs. I would definitely take advantage of all of the features . . . [LeadPages®] goes into great detail on how to use their software, as well as best practices for internet marketing and conversion. And when you combine those two things, I think you will definitely come out a winner." – Brad Cook
When you're in a high-ticket, low-volume business like Brad's, every lead counts—if even one falls through the cracks, you could be looking at a four-digit hit to your revenue. That said, his strategies apply at least as well to businesses with a broader market. Here are two ways just about any business should consider following in Brad's footsteps:
1. Pepper your website with opt-in opportunities. Considering how easy it is to build a LeadBox™, there's no good reason not to place one on every page. This ensures that visitors never have the chance to get distracted while navigating back to your homepage where your one lonely opt-in form lives.
By the way: every LeadPages® membership comes with the ability to use unlimited LeadBoxes® on unlimited pages, and tomorrow we'll be announcing a brand new feature that makes them even easier to set up. Until then, check out our membership options to lock in unlimited LeadBoxes® for your own site:

2. Optimize those opt-in points with A/B testing. You can find ways to not only increase your opt-ins but also use your test takeaways to explore where else the winning strategy can be implemented, even outside of LeadPages®.
If you want to create optimized lead generation boxes like Brad's to use in your own business—and pick up a few A/B testing best practices for your LeadBoxes®—we're giving you a free guide full of our Top 10 Tips for Building LeadBoxes® That Work.
Click the button below to download this free guide now:
Are you using LeadBoxes® on your website? Tell us about the interesting places you're collecting leads in the comments!