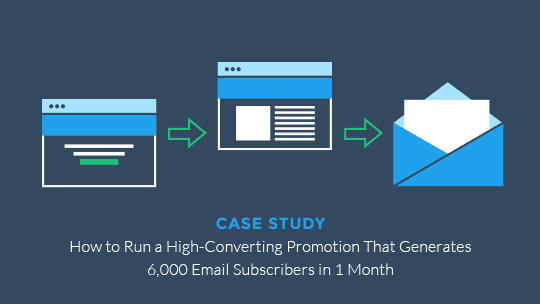 Normally, a sale or promotion is designed to do one simple thing — generate an increased number of sales and revenue.
But most businesses completely overlook the second reason why you should run a promotion…
A promotion is one of the best ways to grow your email list.
In this case study, we're going to show you how OnlineChessLessons.net ran a promotion that both increased revenue and added 6,000 new subscribers to their email list in just one month.
You'll see:
The specific landing pages these marketers used to drive opt-ins and sales
How they achieved an 80-90% opt-in rate
The ad strategy OnlineChessLessons.net used to drive more traffic to their opt-in page
How they converted a large percentage of their new subscribers into paid customers
Let's dive into the case study.
NOTE: Be sure to grab the Quick Reference PDF of OnlineChessLessons.net's Promo + Email List-Building Strategy right here or at the end of the post (so you can borrow their exact technique for your next promotion).
OnlineChessLessons.net's Step-by-Step Process for Running a High-Converting Promotion That Builds Your Email List
You don't generate 6,000 new leads by accident. OnlineChessLessons.net created and executed a very specific strategy for this promotion, which we've laid out step-by-step below so you can implement it in your own business.
Step #1: The Opt-in / Sale Landing Page
Typically, when you run an online sale or special promotion of some type, it goes like this:
You send emails about the sale to your list.
You promote the sale on social media.
You pay for ads that link to your store or sales page.
Instead of this typical strategy, Freddy Lansky (founder of OnlineChessLessons.net) opted for an unconventional approach.
Rather than sending all traffic directly to their online store or product pages, he funneled these potential customers through a series of landing pages that did something unusual: offered them a 100% free product that OnlineChessLessons.net usually charges for.
The first landing page told people about the sale, and also offered them a free digital download of a chess lesson DVD. He then sent his email, social media, and paid media traffic to this landing page.
As you can see, rather than immediately asking for the sale, this page leads with pure value — an offer to get a free item that typically costs $25-30.
Then, almost as an afterthought, he mentions the sale about halfway down the page:
"Please don't forget that we are doing a major sale as well. 50% off all Empire Chess DVDs. Just use the code EMPIRECHESS50 for your 50% discount. Click here to get shopping, but hurry the coupon also expires on December 18."
This paragraph is repeated two more times near the bottom of the page to remind visitors that the sale is happening.
Throughout OnlineChessLesson.net's promotion, this landing page got them an 80-90% email opt-in conversion rate. Why? Two reasons:
They used a landing page template that was specifically designed to generate the highest conversions possible. The countdown timer, structure, and social proof section at the bottom all contributed to the high conversion rate.
Freddy emphasized the giveaway rather than the sale in his copy.
The copy also played a major factor in this page's success. Before writing the copy for your own page, consider the following tip from Freddy:
"In our original page we tried to explain all the things they could do with the sale, and explain all the stuff they were going to get out of the DVD. We even had this long explanation on why we were throwing the sale. THERE WAS TOO MUCH TEXT. It intimidated people and it also made the call to action unclear.

"If you want them to learn more about the product you're giving away, have a link on the landing page. I recommend having a link to the product anyway, so they can open it (in a new window) and see that the product is usually $20 or $30. If what you're giving away doesn't have a product page then make one, it will add value to it!"
Now, I know what you're thinking…
This sounds like a great way to get opt-ins…but how does this page actually get sales?
The answer?
It doesn't get sales. Primarily. Although the links to the sale on this page did receive some clicks, the majority of sales generated during this promotion came during the next three steps. So let's check them out.
Step #2: The Thank You / Upsell Page
This is where the first "hard" sales opportunity comes in. After visitors opt in to receive the free DVD on the previous page, they land on this Thank You / Upsell page:
Not only does this page thank visitors for signing up, it also presents them with a 50% off upsell offer as part of the sale, thus illustrating a strategy we've long preached at LeadPages™ — don't let your thank you page end the conversation.
Most thank you pages kill the momentum your visitors have built up. Think about it: to get to your thank you page, your visitors had to…
Decide to visit your landing page in the first place (among the billions of other web pages they could have visited)
Read the content on your landing page
Stay on the page long enough to see your call-to-action
Decide to opt-in
Give you their email address
At this point, your visitors have said "yes" so many times that it's a wasted opportunity to not ask them to take one more high-value action.
(If you want to see how we've implemented the thank you page strategy at LeadPages™, just study the page you see after you opt-in to opt-in to get this post's free bonus PDF.)
When you're setting up the pages for your sale, be sure to create a thank you page that includes a discounted upsell offer on one of your higher-priced items.
Bonus Tip: According to Freddy, "One way we drastically increased conversions was by linking the 'click here to get this offer' button at the end of the thank you page straight to the cart with the aforementioned item and coupon already applied, instead of just sending them to the product page."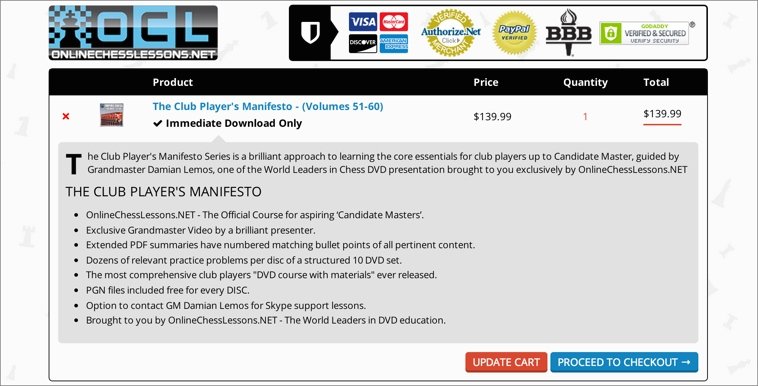 Step 3: How This Strategy Lowers Your Ad Spend
Another benefit of implementing this strategy during your next sale or promotion: It can actually lower your cost-per-click on ads you run promoting the sale.
According to Freddy…
"There is never a better time to run a good PPC campaign than when you're promoting a giveaway/sale. Since you are giving away something with a very high value, your click-through-rate will be higher (lowering your CPC) and your conversion rate will be higher (lowering your cost per e-mail)."
OnlineChessLessons.net drove traffic to their Opt-In / Sale Page by targeting the following six types of people with ads:
Their website visitors (using AdWords retargeting and a Facebook retargeting pixel)
Their Facebook fans
Facebook fans of their competitor's pages (or people with very similar interests)
Their email subscribers who are also on Facebook (you can do this by exporting your email list to a .txt or .csv file and uploading it to Facebook).
People who searched for keywords related to their brand (using AdWords)
Facebook Lookalike Audiences
The Facebook ads they ran for this sale looked like this:
When you look at this ad, it's easy to understand why it would be so much more effective than an one promoting a sale. It's offering 100% free value, as opposed to a typical sales pitch.
Step #4: Email Reminders
Now that you have all of these new subscribers on your email list (in addition to however many subscribers you had before), this is how you convert them into customers.
It's as simple as sending just a few email reminders about the sale as you get closer to the end. In your email copy, simply let your subscribers know how much longer the sale will last, remind them what the sale/promotion is offering, and include multiple links to your store or sales page.
In past promotions we've done at LeadPages™, we've typically sent out two reminder emails, which always help boost sales.
If you'd prefer not to send emails about the sale to your entire email list, you can "tag" subscribers who opted in through your Opt-In / Sales Page if you use an email marketing service like Infusionsoft, AWeber, or any other service that allows you to tag your subscribers based on actions they take.
You can then send your sale reminders to people who only have that unique tag, rather than your entire email list. That's what Freddy and OnlineChessLessons.net chose to do with their sale.
The Results: 6,000 New Subscribers in 1 Month, Lower Ad Spend, and Their Biggest Sale Yet
In late 2011, OnlineChessLessons.net didn't even have an email list. When they would announce sales on YouTube and Facebook, the response was "lukewarm," as Freddy put it.
"Our YouTube video announcements actually got more thumbs down than thumbs up, including rude comments," he said.
Now that they've started focusing on email list growth, and have implemented the free giveaway opt-in page, their sales and conversion rates have never been higher.
Additionally, now that this strategy has shifted their focus toward email, they've been able to average nearly 200 new subscribers per day — which is a number that many successful businesses would envy.
If you want a quick way to reference this strategy, just click the button below to get a free Quick Reference PDF of this case study.
What's Your Strategy?
Have you run a sale/promotion recently, or are you planning on running one?
If so, tell us about your strategy in the comments below and if you plan on implementing any of OnlineChessLessons.net's strategy so you can simultaneously build your email list.
Thanks to Freddy and all the folks at OnlineChessLessons.net for providing a great case study!