[rapidology_on_click_intent optin_id=optin_2]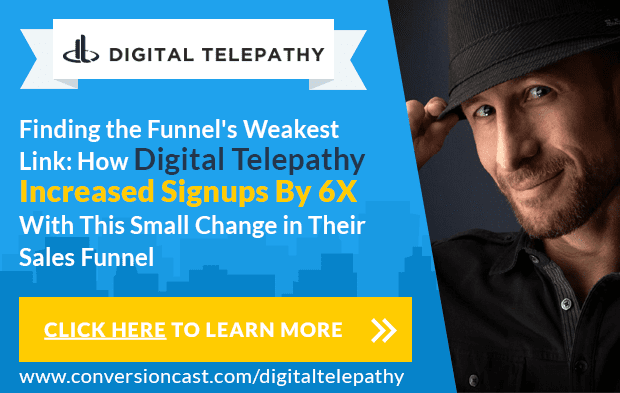 [/rapidology_on_click_intent]
Note: Pick up your free [rapidology_on_click_intent optin_id=optin_2]
Step-By-Step Walkthrough
[/rapidology_on_click_intent] (including images) of how Digital Telepathy got 6x more signups.
Our Guest:
Chuck Longanecker is the founder of Digital Telepathy, a user experience design company. Together with his team, Chuck focuses on crafting meaningful experiences with an end goal of driving conversions. During the day, the team works on designs like these for fast-growing startups, but by night, they're building innovative products (like HelloBar.com and Filament.io) designed to solve problems.
A Quick Preview of the Podcast:
One major mistake that 99% of marketers make when looking at their funnel.
How to test a hypothesis without ever rolling out anything new.
How to solve pain points by removing a paywall and instantly get your users to clamor to sign up.
To See This Tactic In Action:
[rapidology_on_click_intent optin_id=optin_2]Click here for images of the funnel and a step by step walkthrough of how HelloBar got such awesome results.[/rapidology_on_click_intent]To See The Transcript:
Listen To Clear The Stumbling Blocks From Your Funnel:
[rapidology_on_click_intent optin_id=optin_2]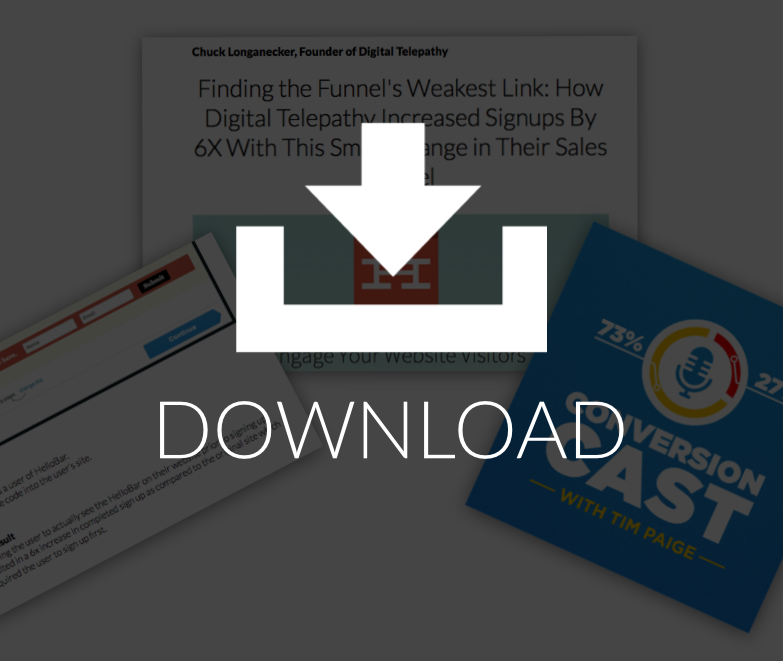 [/rapidology_on_click_intent]