[rapidology_on_click_intent optin_id=optin_2]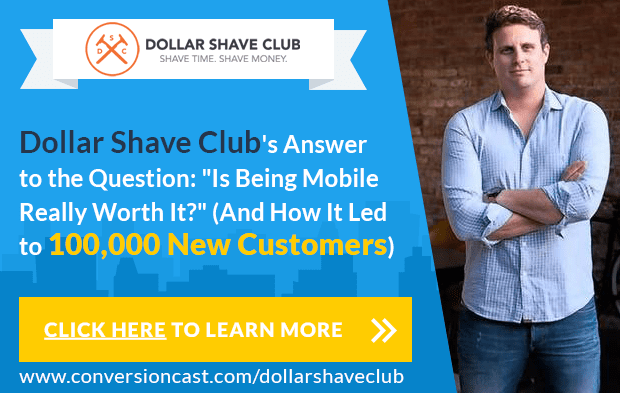 [/rapidology_on_click_intent]
Note: See the exact images from the change that resulted in 100,000 new customers — [rapidology_on_click_intent optin_id=optin_2]
Click Here To Download The Images
[/rapidology_on_click_intent].
Our Guest:
Mike Dubin is the founder of Dollar Shave Club, a monthly membership where customers can receive razors (among other bathroom essentials) in the mail every month for an extremely low price. They've used a viral video marketing campaign, along with various other brilliant tactics, to grow their customer base to over 500,000, constantly optimizing in the process.
A Quick Preview of the Podcast:
What are the real effects that a responsive site can have on your conversions?
A simple comparison: 2 options for giving your mobile users a better experience.
Where to look to find out if you're missing out on a massive number of sales.
To See This Tactic In Action:
[rapidology_on_click_intent optin_id=optin_2]Click Here To See The Exact Change That Resulted in 100,000 New Customers.[/rapidology_on_click_intent]
[rapidology_on_click_intent optin_id=optin_2]

[/rapidology_on_click_intent]
To See The Transcript:
Listen To Dominate on Facebook:
[rapidology_on_click_intent optin_id=optin_2]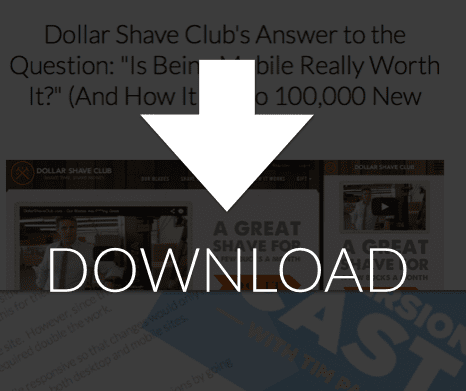 [/rapidology_on_click_intent]