[rapidology_on_click_intent optin_id=optin_2]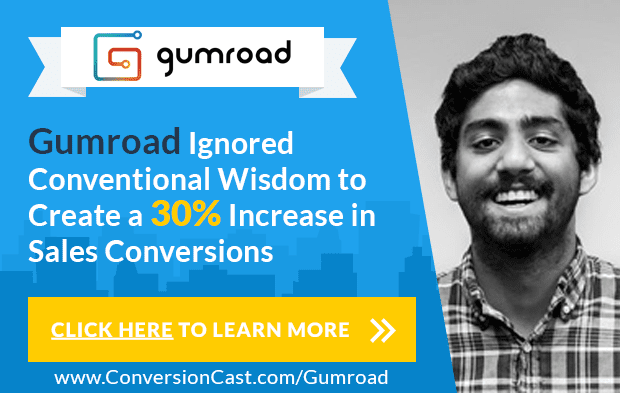 [/rapidology_on_click_intent]
Note: Pick up your free [rapidology_on_click_intent optin_id=optin_2]
Visual Guide
[/rapidology_on_click_intent] to how Gumroad got a 30% increase in sales conversions.
Our Guest:
Gumroad is a digital store available for artists, musicians, and other digital creatives. Think of it as an alternative to Amazon or iTunes. Tuhin Srivastava is a data scientist at Gumroad — his entire job is to ensure that Gumroad and its users avoid fraud and see better conversions.
A Quick Preview of the Podcast:
The one tiny change to a form that resulted in the amazing results from this case study.
How to ignore conventional wisdom in a way that takes your sales conversions to a new level.
A key insight you can gain from helping your customers get better results.
To See This Tactic In Action:
[rapidology_on_click_intent optin_id=optin_2]Click here for images and a detailed breakdown of this tactic.[/rapidology_on_click_intent]Listen To Hear How To Win By Going Against The Grain: 
To See The Transcript:
[rapidology_on_click_intent optin_id=optin_2]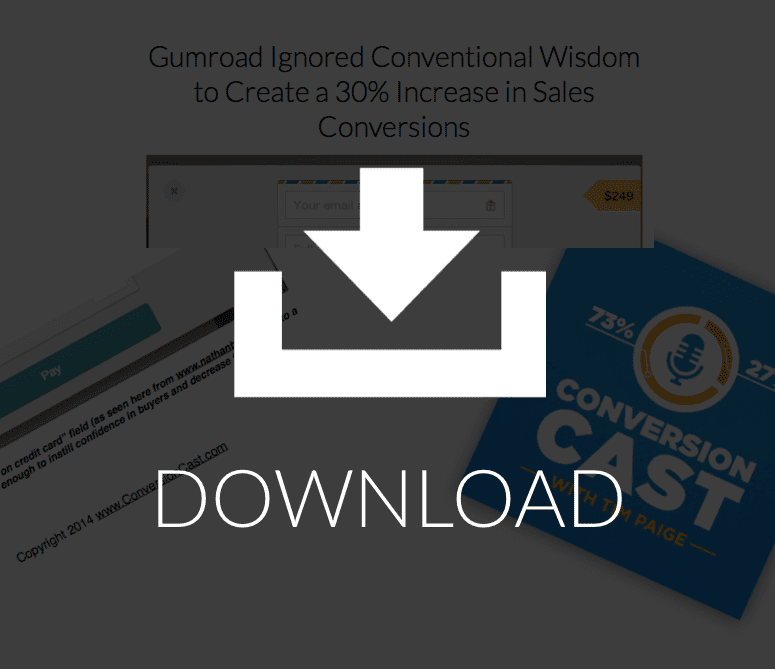 [/rapidology_on_click_intent]