[rapidology_on_click_intent optin_id=optin_2]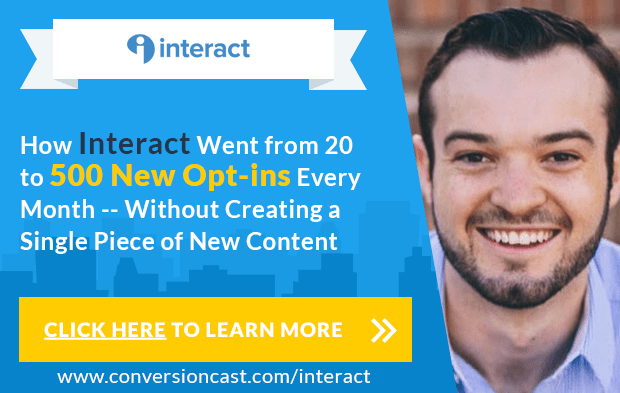 [/rapidology_on_click_intent]
Note: The exact quiz questions that got Interact 25x more opt-ins each month are available for download. [rapidology_on_click_intent optin_id=optin_2]
Click Here To Download Them
[/rapidology_on_click_intent].
Our Guest:
Josh is the founder of Interact – a lead generation company that utilizes online quizzes to generate leads. The company first started with consulting work where they saw favorable results after implementing quizzes in conjunction with client content. Interact helps clients' customers get engaged through quizzes to generate more leads. In this episode, a case study on Skilled Up explains how this incredibly unique tactic generated business-changing results in just one month.
A Quick Preview of the Podcast:
How to repurpose your content to get more leads without spending almost any additional time.
How to create a one-on-one experience on your website that encourages interaction and results in more opt-ins, and eventually, more sales.
Why an email opt-in that follows a quiz converts significantly higher than a standard opt-in.
To See This Tactic In Action:
[rapidology_on_click_intent optin_id=optin_2]Click Here To See The Exact Quiz Questions That Got Interact 480 New Opt-Ins Every Month.[/rapidology_on_click_intent]
[rapidology_on_click_intent optin_id=optin_2]

[/rapidology_on_click_intent]
To See The Transcript:
Listen To Discover How To Create Increased Engagement (and Get More Opt-Ins In The Process):
[rapidology_on_click_intent optin_id=optin_2]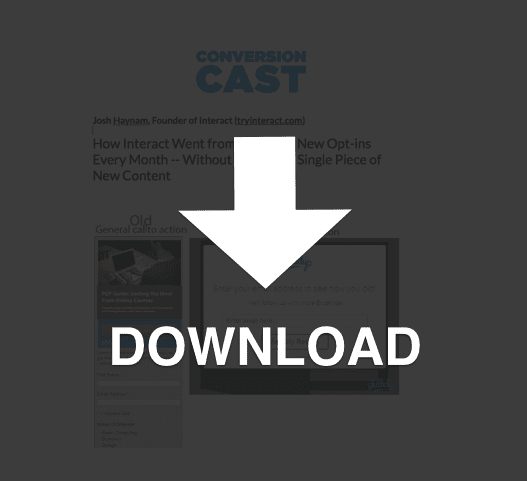 [/rapidology_on_click_intent]