[rapidology_on_click_intent optin_id=optin_2]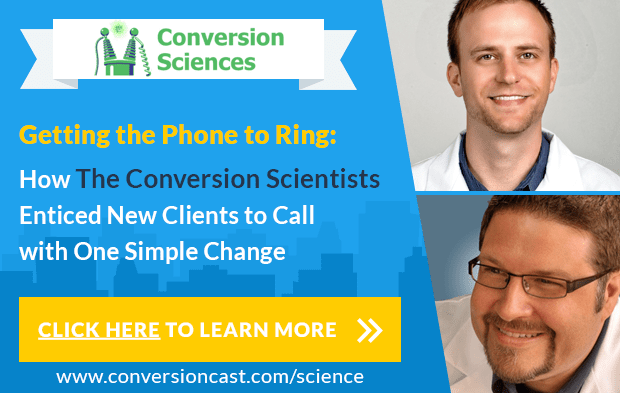 [/rapidology_on_click_intent]
Note: We have the exact copy that the Scientists used to get such incredible results — [rapidology_on_click_intent optin_id=optin_2]
Click Here To Download The Copy
[/rapidology_on_click_intent].
Our Guest:
Joel Harvey & Brian Massey are two website optimizers from Conversion Scientist, a company dedicated to optimizing client's websites to generate more revenue, leads, and subscribers from the present traffic on the website. Joel & Brian take on the role of scientists as they test their client's sites using the scientific method and a set of hypotheses to attain tangible and meaningful results.
A Quick Preview of the Podcast:
How to use logic combined with previous experience to conduct a valuable 4 way split test.
The "crazy & you're not serious" variable that they put to the test which resulted in a massive uptick in phone calls.
How to find unbelievable results in a test which is almost guaranteed to underperform.
To See This Tactic In Action:
[rapidology_on_click_intent optin_id=optin_2]Click Here To See The Exact Copy That Resulted In 16% More Phone Calls[/rapidology_on_click_intent]
[rapidology_on_click_intent optin_id=optin_2]

[/rapidology_on_click_intent]
To See The Transcript:
Listen To Get The Phone Ringing Off The Hook:
[rapidology_on_click_intent optin_id=optin_2]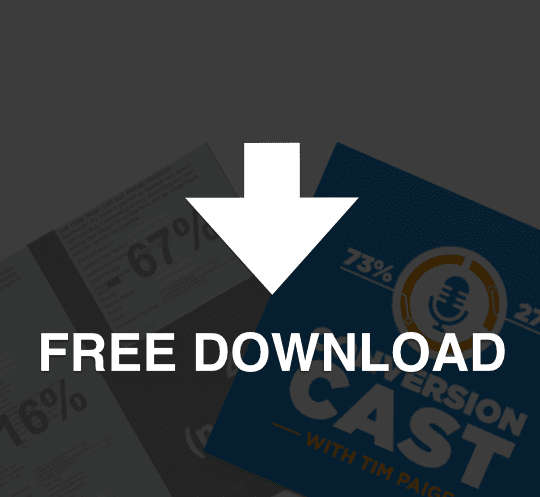 [/rapidology_on_click_intent]