[rapidology_on_click_intent optin_id=optin_2]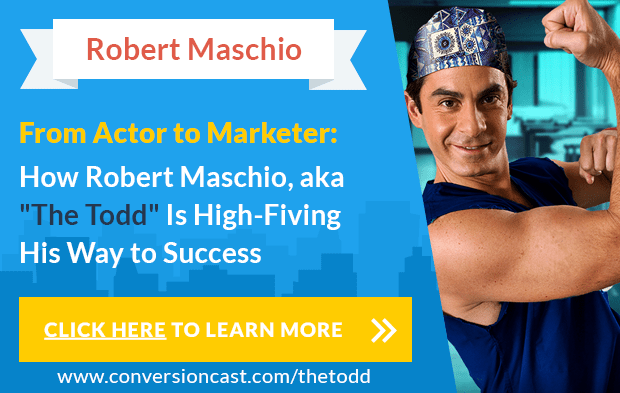 [/rapidology_on_click_intent]
The only place to see Rob's Strategic Funnel is here: [rapidology_on_click_intent optin_id=optin_2]
Rob Maschio's Strategic Funnel
[/rapidology_on_click_intent]
Our Guest:
Robert Maschio is an actor and comedian who's most well known for his role as The Todd on the hit tv show "Scrubs". Since Scrubs has come to an end, Rob has divided his time between auditioning for new gigs, appearing in a couple films, guest appearing on shows like "Cougar Town" and "Men At Work", doing meet-and-greets at conventions, and releasing and promoting his new app, High Five. His journey has been fascinating, and this episode shows how he's used tried and true marketing tactics (without knowing it) to ensure his career is evergreen.
A Quick Preview of the Podcast:
One way to avoid risking the wasted use of your most valuable tools.
How to find your specific voice and utilize that to achieve massive success in a crowded marketplace.
Are you truly listening to what your audience is begging you for?
To See This Tactic In Action:
[rapidology_on_click_intent optin_id=optin_2]Click Here To See The Strategic Funnel That Rob Used To Turn The Todd Into A Personal Brand[/rapidology_on_click_intent]
To See The Transcript:
Listen To Discover How To Utilize Celebrity Status To Create An Evergreen Career:
[rapidology_on_click_intent optin_id=optin_2]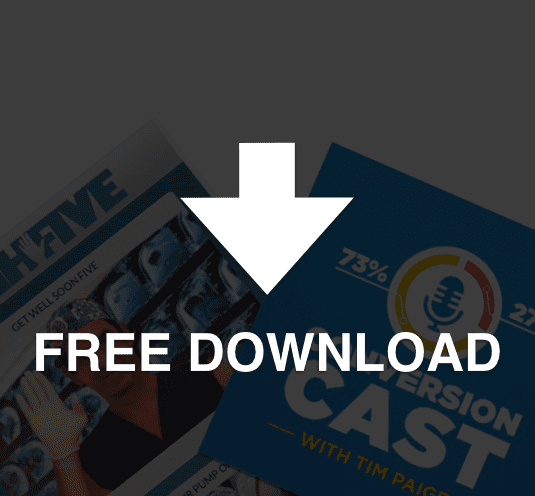 [/rapidology_on_click_intent]