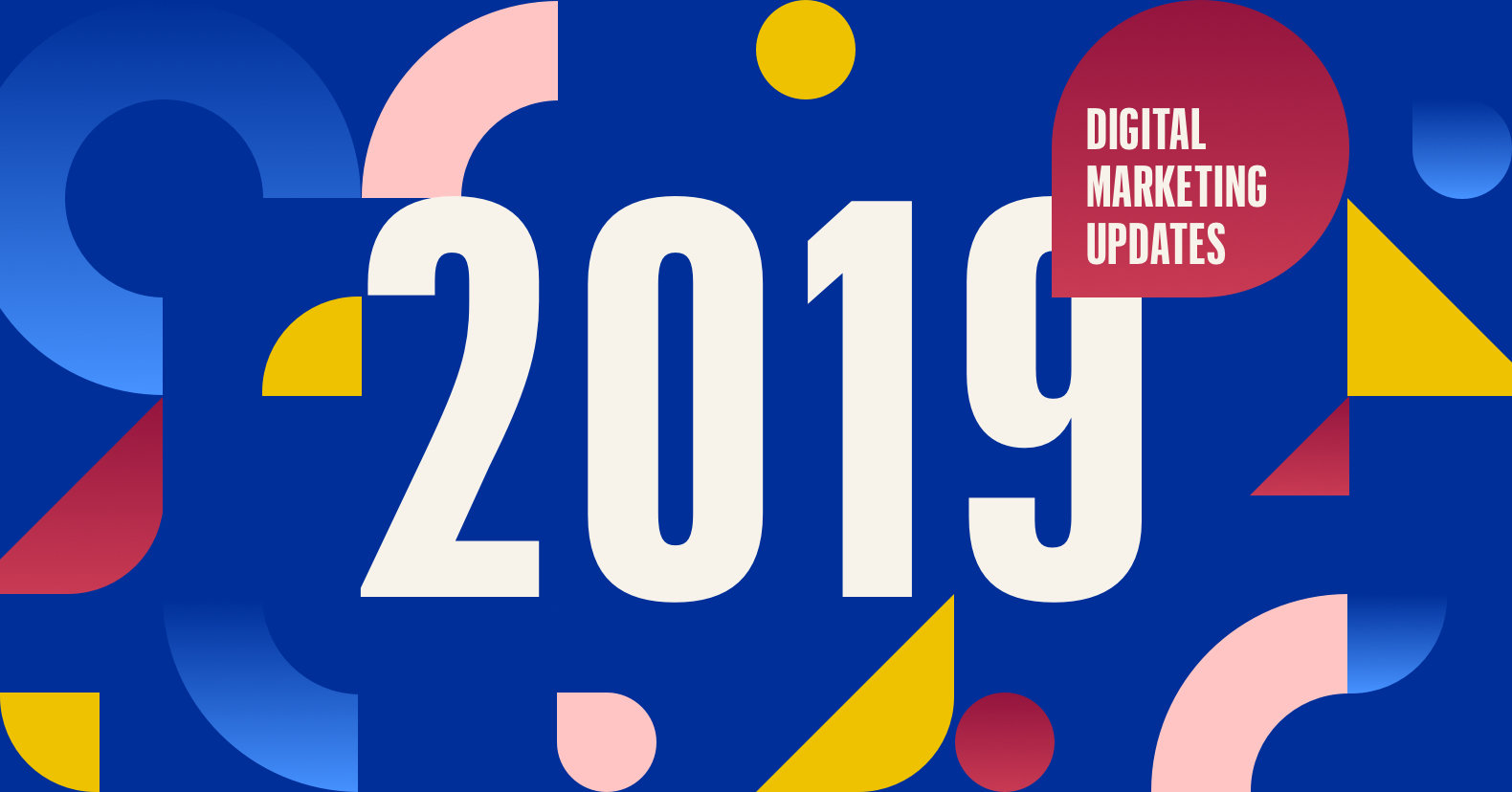 It's that time to start planning your digital marketing strategy for the upcoming year—and 2019's strategy is going to create quite a stir compared to years past. Already, 2019 is shaping up to be a transformational year in digital marketing.
Opportunities abound for you to connect with your audience on a deeper level, increase your impact, and expand the possibilities for your business.
So, let's get into the 2019 digital marketing trends that will shake things up and give you major openings for growth!
4 Digital Marketing Updates You Can't Afford to Miss
#1 – [They're coming!] Digital robots are taking over—one chat at a time.    
You've heard it played across Hollywood's big screen: the robots are coming, the robots are coming!—But really, they're already here.
Artificial intelligence (AI) is making its way into every part of business: from managing shipping and supply-chain logistics to navigating front-end customer interactions. AI is increasingly being used to analyze web behaviors, buying habits, and how we reach people with the right message at the right time.
We saw the first artificial-intelligence-powered chatbots in early 2016. Since then, they've been introduced to businesses both big and small.
How are chatbots used in marketing?
From sales pitches to customer success inquiries, chatbots can play an integral role across the customer journey.
As AI technology becomes more sophisticated and bots are better able to recognize and respond to questions and prompts, their text-based interactions take on a distinctly human veneer.
In fact, you've likely interacted with a number of chatbots online without even realizing it! In many cases, the bots are given real names and their natural language processing abilities allow them to match and mirror your speech patterns.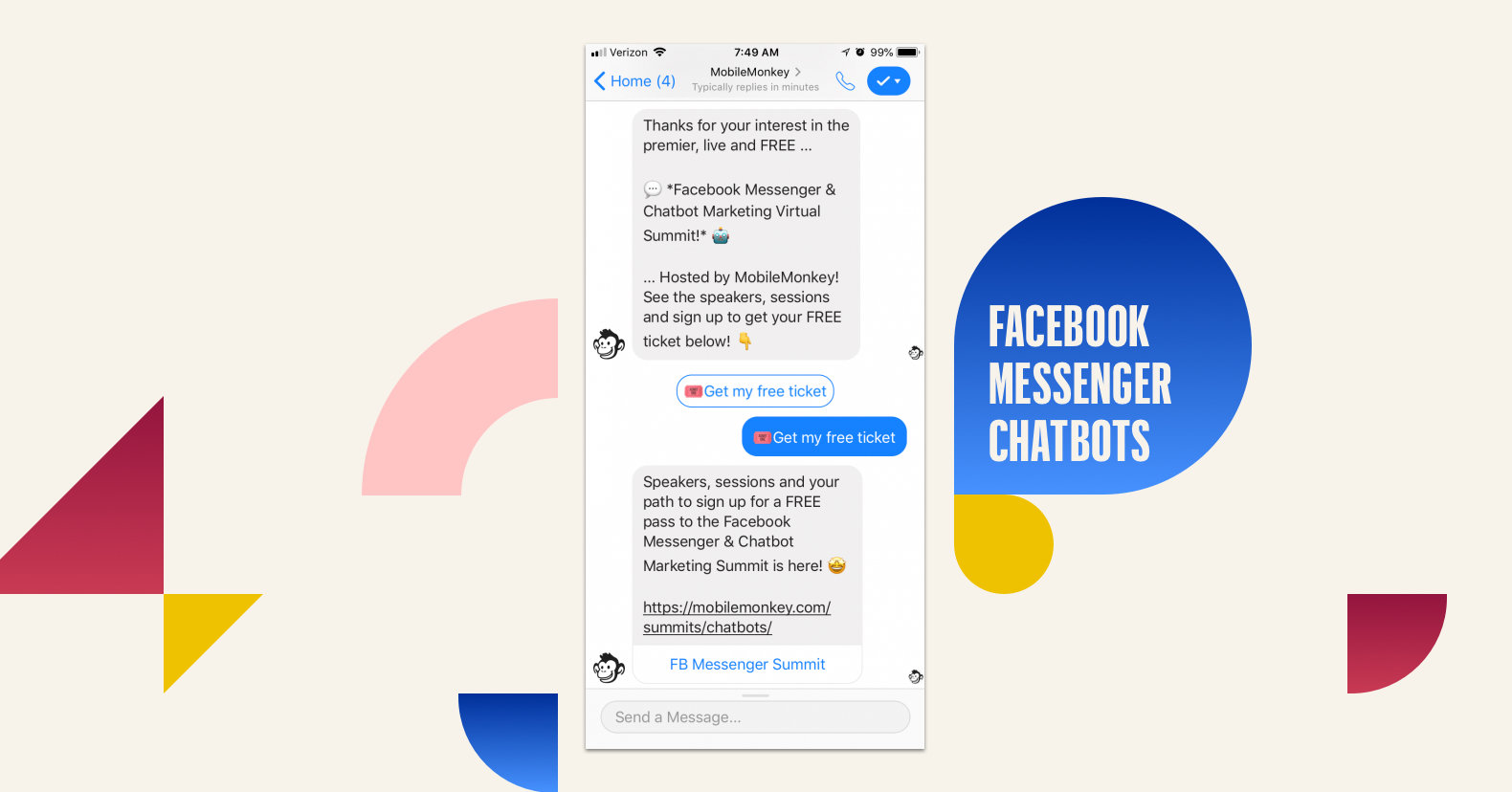 When deployed to address customer service questions, chatbots can be deployed on a business's website where customers can chat with a "human" (bot) representative 24/7. This enhances engagement and improves the consumer experience, which is becoming a key differentiator in the online retail space.
Chatbots are even being used to actively sell to customers. Such sales-focused chats may pop up when a website visitor is browsing a product page or pricing table. These bots are able to recognize browsing behavior by relying on a predictive algorithm to personalize the online shopping experience. They then pop up on the screen and provide advice, Q&A, or additional resources—made available at that crucial decision-making phase of a customer's journey.
Chatbots are popular and cost-effective.
Chatbots are not in the testing phases anymore. They're in full swing, and they're quickly growing in popularity. Gartner predicts that 25% of all customer service interactions will be chatbots by 2020, which is up from a total 2% usage in 2017. Moreover, 40% of large businesses will likely use intelligent chatbots by end of 2019.s Only around 25% of small to medium size businesses will employ them, but those that do will likely see a spike in customer service metrics.
Artificial intelligence is also being used for marketing personalization. Gone are the days of mass marketing in which a single message was meant to resonate with millions of people.
Digital experts agree that personalized marketing is the future of advertisements: today's consumers expect to see tailored product selections and content that is customized specifically to their needs and interests.
[Tweet "Make it personal: personalized #digitalmarketing is the gamechanger in 2019"]
And it's easier than ever for businesses big and small to create custom content. Most online technologies already offer data collection of purchase history, links clicked, and purchasing patterns. You can optimize on this data to determine what each individual customer wants to see.
Why personalize?
What's the purpose of personalized marketing? Personalization is persuasive.
Targeted content enables a visitor to feel the brand both knows and understands them. In fact, 96% of marketers believe marketing personalization advances customer relationships and engagement in the short- and long-term.
Personalization also minimizes search time. Visitors are shown content and products that interest them, which cuts out the friction to find what they're looking for. In a world filled with busy, inattentive consumers, this frictionless process leads to higher conversion (and a more engaging interaction).
A quick way for small businesses to connect and convert with customers is to take the time to tailor-make ads and landing pages to a narrowly defined target audience. Carefully segment your email list as well as PPC audience targeting so that when you craft a message and pay to put it out there—they'll know, you're speaking directly to them.
#3 – Voice Search: When you have the world's information at the tip of your tongue
Voice search is quickly becoming even more popular than typed search. Users are putting smart speakers in their homes to control their lights, get the news, create a grocery list, schedule their calendars, and find information just by talking aloud.
Siri, Alexa, and Google are the market-leading smart speakers, but the market will quickly populate with a number of contenders.
Researchers estimate that nearly 47.3 million Americans have access to a smart speaker, which means about 20% of the U.S. adult population is currently using voice search. And 65% of users say they wouldn't go back to their days without a smart speaker. This number is only expected to grow until nearly 50% of all searches will be voice by 2020.
With voice search very much on the rise, it's got digital marketers thinking seriously about how to optimize their content for a new kind of incoming user.
What are the implications of voice search?
Voice search has businesses scrambling to optimize their webpages for this new age of search engine optimization (SEO).
To prepare your site, you'll need to write in a conversational tone that matches the way people naturally speak aloud (which is different than how they type). Likely, your keywords and key phrases will also have to change to match voice optimization. There will likely also be an emphasis on short-form content that is easy for speakers to relate aloud.
In addition, because voice speakers only give one answer unless the user asks for more, everyone's racing to be in first place. The competition is even more fierce than for desktop and mobile search engine result pages (SERPs).
For that reason, experts expect that we're not far from paid ads for voice search, which will help get businesses the airtime they crave. Alexa will soon have, "a word from her sponsor" with paid ads. This will provide ad space for voice, so businesses will be able to optimize on voice search by paying for keywords. These ads will be highly targeted based on customer's interactions with their speaker, which is going to allow for even better-personalized content and relevant advertising.
Connecting with consumers
While voice search will be similar to online text-based searches, it will also introduce some changes to a typical sales funnel and buyers' journey.
Today, people are a paid digital advertisement to sales pages. Tomorrow, they're having a casual conversation with their smart speaker.
So the question becomes, is your business going to be smart-speaker compatible?
Take Dominos, for example, allows customers to order a pizza through their Alexa speaker. Today, businesses can become "speaker friendly" by building specialized applications and partnerships and by staying attentive as new opportunities arise. While still in its infancy, voice search is creating a new way to connect with customers.
#4 – Visual Search: Snap a picture to start your search
Visual search is also becoming the new way to find information online. Users simply upload an image to the search application and instantly get access to information about the product, place, or item in that image.
Pinterest was one of the first platforms to jump on the visual search bandwagon with their tool Lens. Users can take a photo of an item, and Lens will find similar for-sale items available online as well as showcasing Pinboards of related items.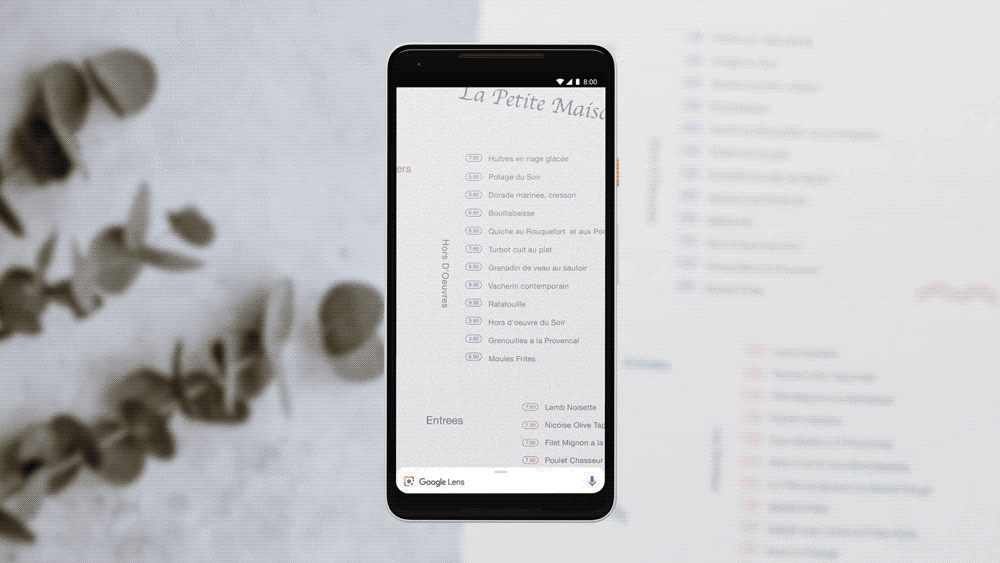 Google Lens allows customers to use a picture to search for objects and landmarks on Google. A picture of a book will bring up reviews and details. A picture of a painting will show you the artist and more information. As technology improves, Google Lens is going to be even simpler than typing in a question.
Can businesses get in on visual search?
Right now, Google, Pinterest, and CamFind very much dominate the visual search world. But that means that you can optimize for Google Lens. You'll need to use a lot of visuals on your webpages and landing pages if you want to make headway amongst this new sort of traffic.
The goal of visual search is to turn the real world digital. Your goal is to create a seamless experience between in-store browsers with online experience. You also want to build a lifestyle around your brand through a lot of quality visuals. Professional imagery is going to be the strongest way for businesses to optimize for visual search in its infancy.
So, what do you need to remember? Images matter (more than ever).
Digital marketing is at the intersection of technology, business, and anthropology. And all three areas are changing at an unprecedented pace in the past two years. The year 2019 promises to bring with it a lot of changes in the tech sphere.
What changes do you expect to see in the digital marketing landscape of 2019?
Tell us in the comments below!