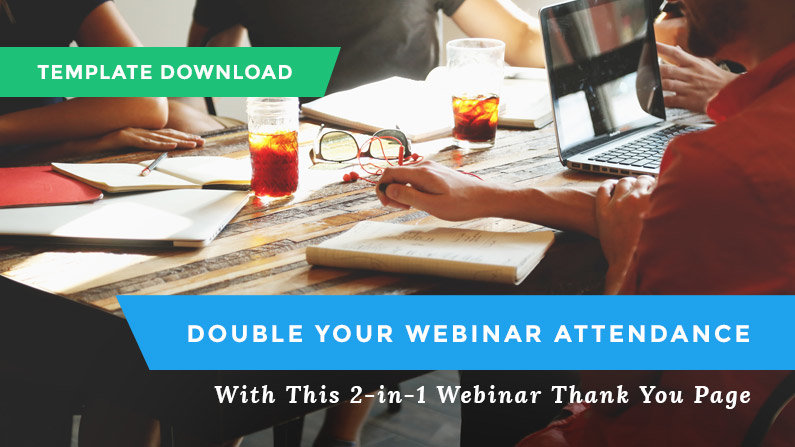 We've found that webinars can grow your email list faster than almost any other tactic. When people register to learn from you, they opt into a highly targeted audience that's ultra-receptive to your products or services. You get the benefits of cost-effective, high-volume marketing, while your leads get the benefit of personal education and interaction.
Making sales during a webinar is so simple that getting people into your webinars in the first place is probably the hardest part. And even that doesn't have to be all that difficult. To make it easier, we've created a new webinar page that acts as a unique gateway to your webinars from any other opt-in or sales page on your site.
Here's a preview of this new addition to our library of 100+ landing page templates: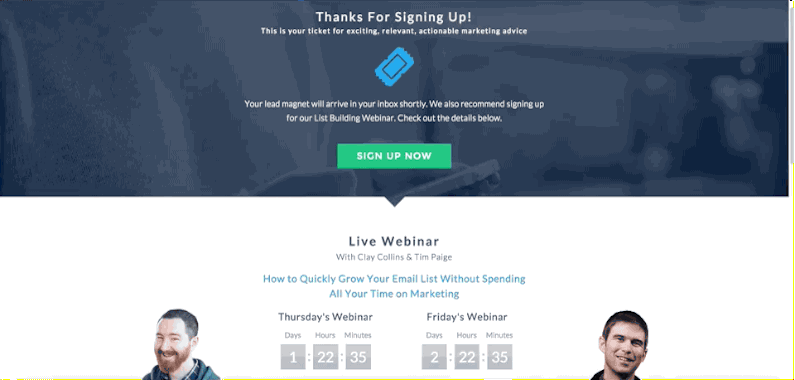 You'll notice that this page has two distinct functions.
1. It thanks people for completing an action (such as downloading a lead magnet or making a purchase).
2. It initiates a new action: signing up for a webinar.
Two-in-one thank-you pages like this work incredibly well because they capitalize on the momentum of the opt-in pages they're paired with. The visitor is already in the habit of saying yes, so they're likelier to say yes again and sign up for your webinar than they would have if they'd encountered a registration page alone in the wild.
Here's how the entire sequence looks in action: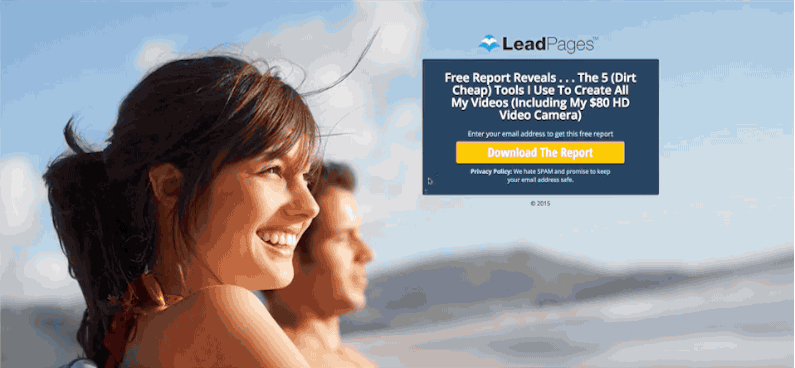 This new template also capitalizes on a just-released pop-ups feature: the ability to trigger multiple pop-ups within the same landing-page template. That means that you can double the chance that your webinar time will work for your landing-page visitors, and you get more signups faster.
Enabling multiple po-ups is simple. Just set up your first pop-up as usual and integrate it with WebinarJam or GoToWebinar. Then, click on the second button and choose "Link Options." Under "Advanced Settings," you'll have the option to create another opt-in form to link to that button.
Here's a quick overview of that process: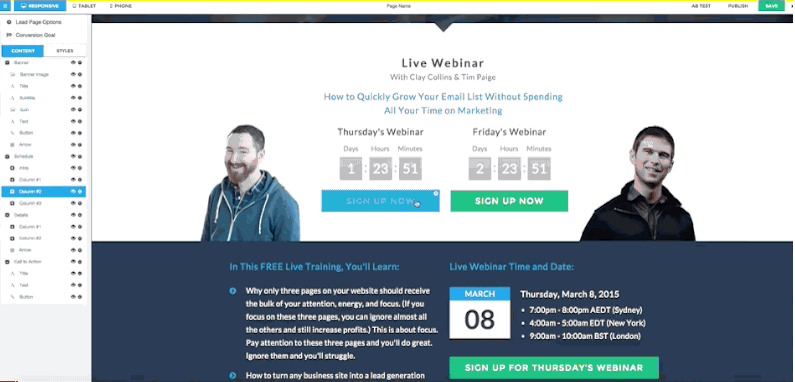 And, of course, you can simultaneously add registrants to your email list for follow-up campaigns when they sign up for the webinar.
Along with these new features, this template is engineered with a few proven-to-convert elements you may recognize from our other webinar pages, including:
Countdown timers: Dynamic timers show exactly how quickly time is running out. This sense of urgency makes visitors less likely to delay making a decision and more likely to claim their spot right away.
Presenter photos: People like to get to know the expert they'll be spending some virtual time with. This template looks especially impressive when you use transparent-background PNG files, but you can also slot in traditional headshots. And if you have only a single presenter, just hide one of the two image fields.
Bullet points: This template invites you to describe the highlights of your webinar concisely and compellingly with three bullet points nestled beside attractive calendar graphics.
If you're already a Leadpages member, just look in the standard template library to find the 2-Date Webinar Thank You Page. It'll be waiting there for you.
Here's to your sold-out-webinar success!