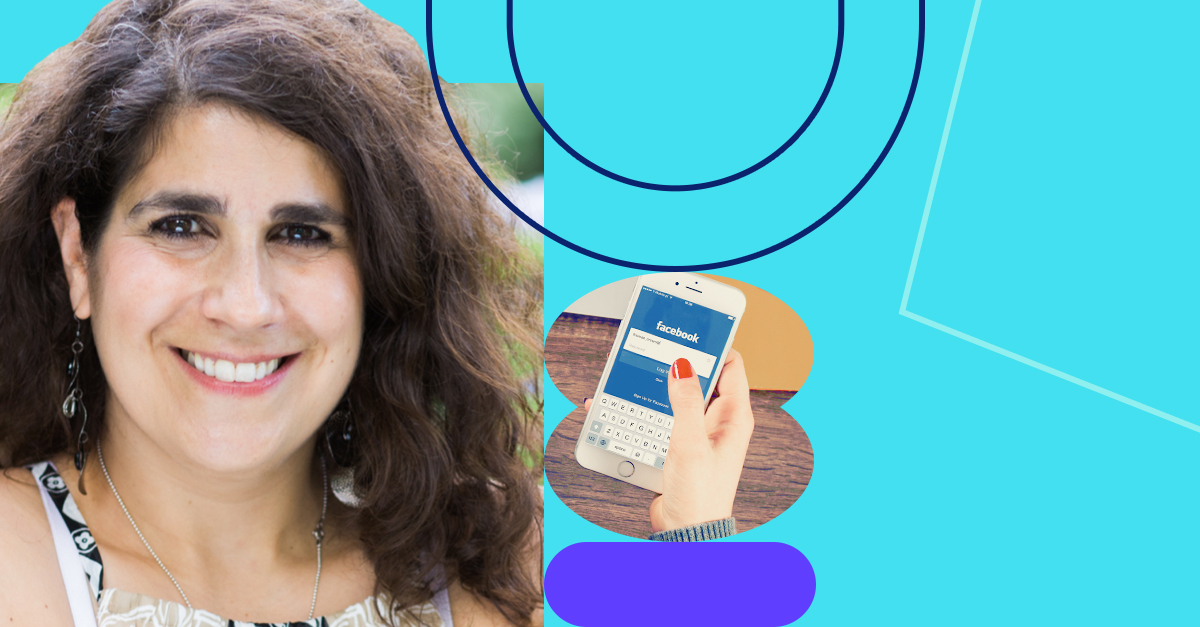 "This was the best promotion I've ever run with Facebook™ Ads! In terms of cost per click and ROI, this was definitely better than what I've done in the past."
Jenny Berk
CEO/ Founder of Jenny Eden Coaching
Having run Facebook campaigns in the past with a limited budget and little way to show for it, Certified Eating Psychology Coach Jenny Berk needed to become a traffic-driving, high-converting wonder woman.
But how?
After (literally) stumbling upon Leadpages' latest feature, she launched her most successful Facebook ad campaign to date and she's vowed never to go back to the "overwhelming, unwieldy, gobbledygook" of Facebook Ads Manager again.
Traditionally, Jenny ran Facebook ad campaigns at $50 a pop and had run over a dozen campaigns, which consistently converted at just 4-5%, and ate away at her time, budget, and patience.
Then she found the new Facebook Ad Builder inside Leadpages and 10x'd her results.
_______________
Meet: Jenny Eden Coaching
Eating psychology coach Jenny Eden Berk can help you with body image and emotional, stress, and binge eating concerns.
Visit her: Website, Facebook Page, Facebook Group
_______________

As a certified eating psychology coach and founder of Jenny Eden Coaching, Jenny Berk had built a healthy business over the course of two years: with a diverse set of offerings, strategic sales funnel, and small community of enamored clients.


PROBLEM:


What to do about underperforming Facebook Ads?

Having created courses, challenges, and services at various price points, Jenny knew that she had to drive more traffic through her 'know-like-trustf' funnel, in order to win purchases (at incrementally higher values). But something was seriously out of sync with her Facebook Advertising.

Having run short-term challenges and opt-in offers across a dozen or so ad campaigns with Facebook Ad Manager, Jenny noticed an ominous trend: either really, really high cost per click–in the neighborhood of $4 a pop–or there would be no traction at all: just impressions without any clicks or conversions.

"I'm a very experiential learner," says Jenny. "I'm tactile. I like to just get in there and get the lay of the land and practice with different things." So, she devoured Facebook marketing guru fodder and free resources, which was all well and good…until she found herself alone, staring into the abyss of analytics that is Facebook Ads Manager.

"If you don't know anything about Facebook Ads Manager and Analytics, it can look like a bunch of gobbledygook and can get really overwhelming," says Jenny. "There are so many elements and so many decisions to make, and there's no clear path to indicate whether any of those steps will be successful or not–and you're playing with money. You don't want to screw up everything and waste all your money."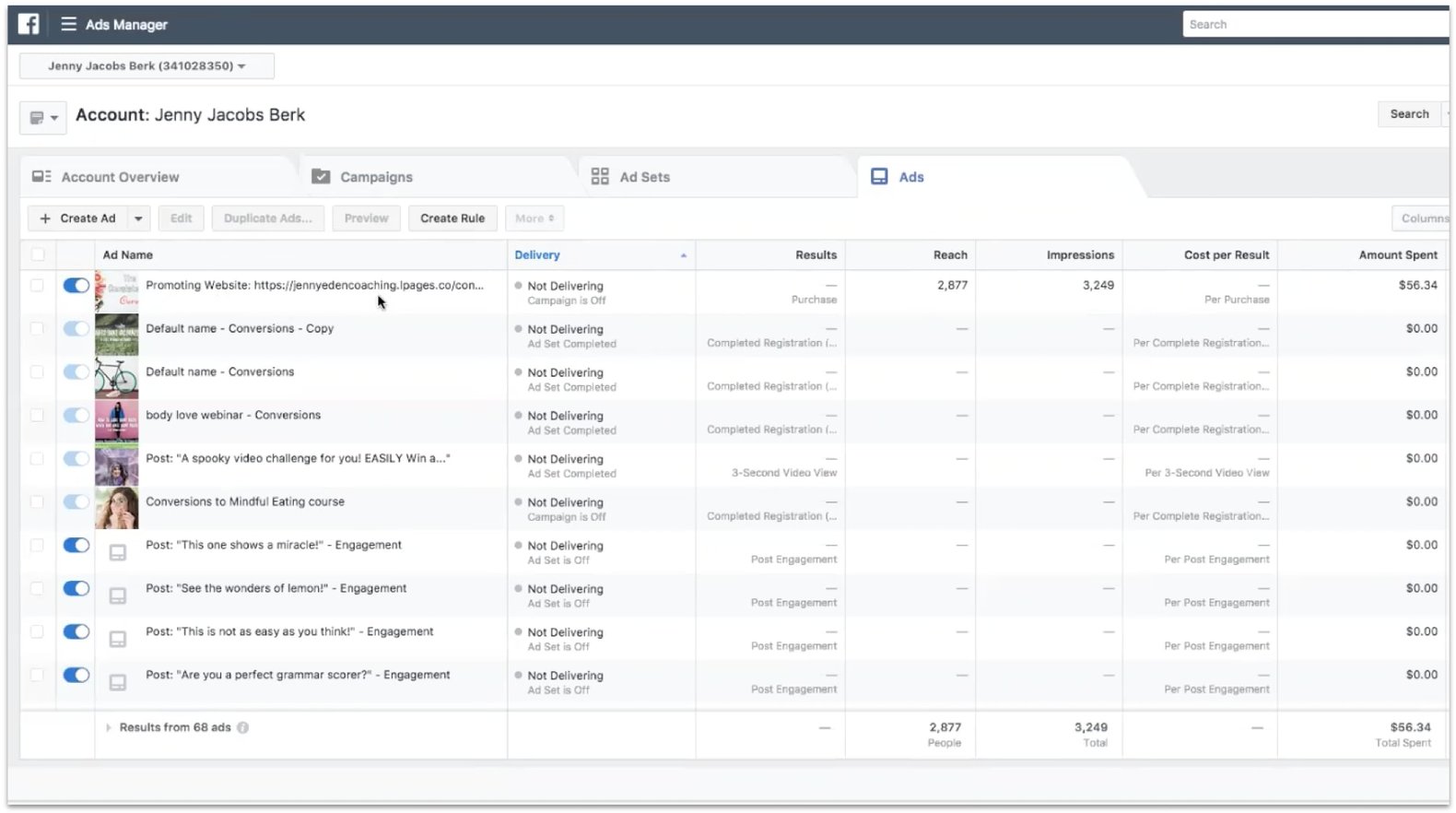 SOLUTION:


Discovering Leadpages' Facebook Ad Builder

Then, a little blue button in the right-hand corner inside her Leadpages account caught Jenny's attention.

Experiential learner indeed–Jenny clicked on the button and got to work. Known as the Facebook Ad Builder, this new Leadpages feature is a more human-friendly, plain-English approach to the raw horsepower of Facebook algorithms and analytics.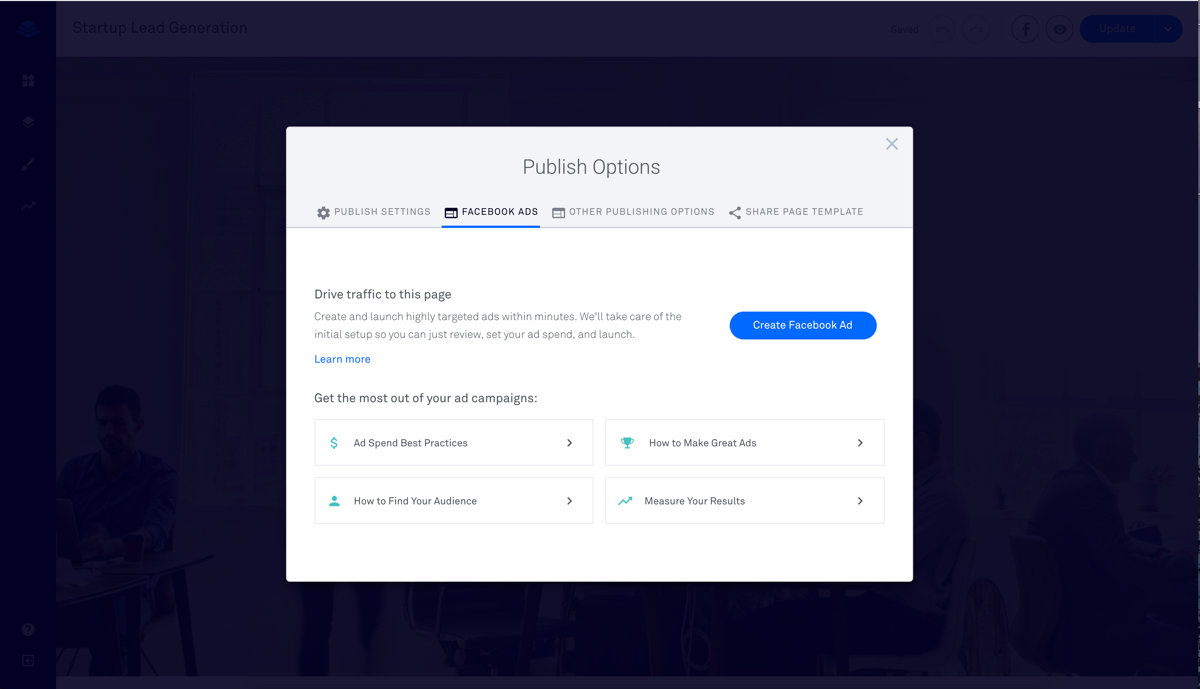 She queued up a $50 budget, created a custom audience from her email database (.CSV file) and layered a lookalike audience on top of that. Having already created her landing page, Jenny saw the Facebook Ad Builder pre-populate her ad with the words and images that would seamlessly align with where she hoped to send her traffic.
"I'd been told that the ad should be congruent with the page it goes to and now you can literally just use the same image that you've used for the landing page that I've already created," Jenny says.
"You can see your ad, how it looks on mobile, how much you spend, how many clicks, how many people you've reached, how many shares–I like that. I also like how it tells you about how many clicks per day you should expect from your budget–I felt like it was a lot easier."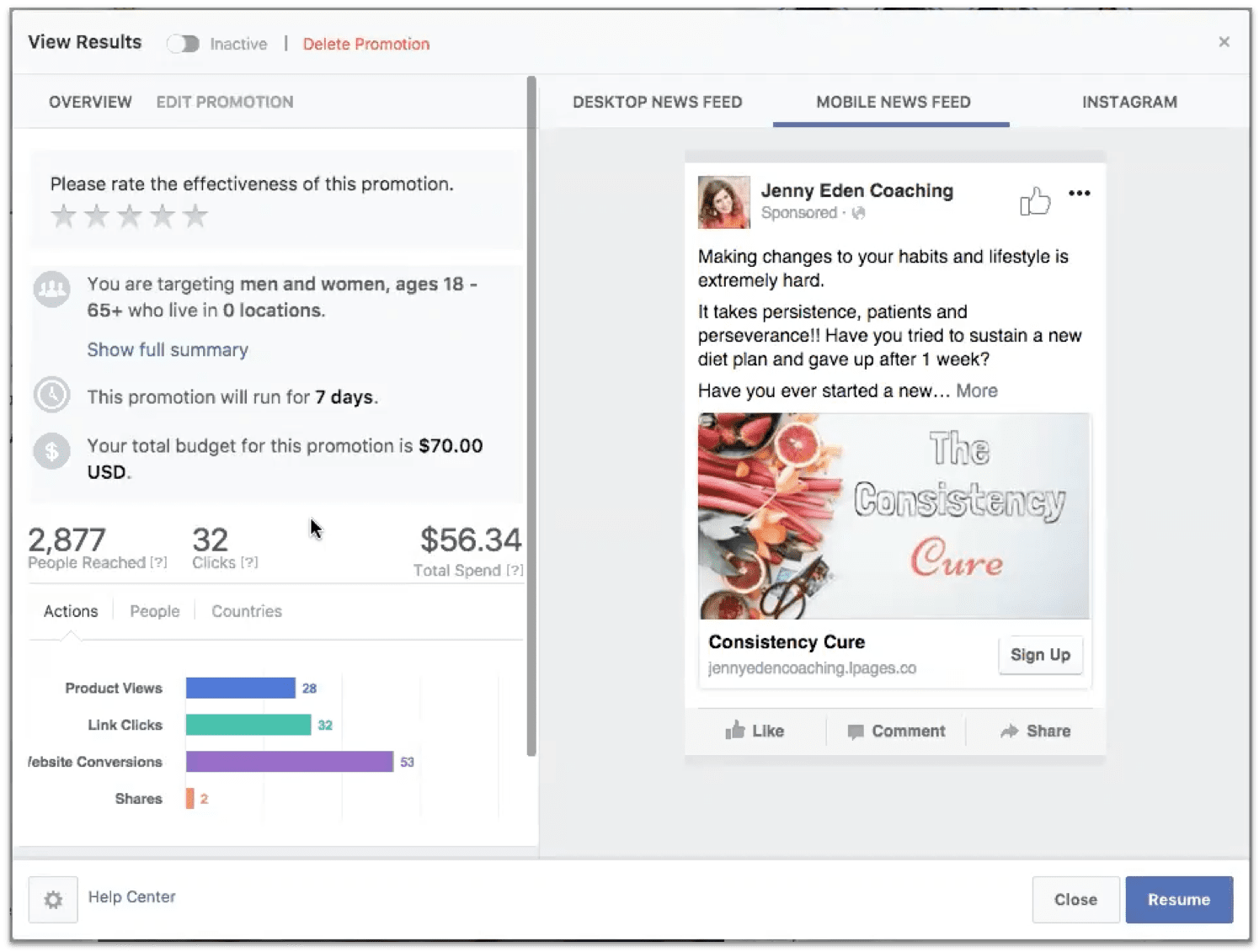 Take a look at Jenny's Facebook Ad MicroFunnel: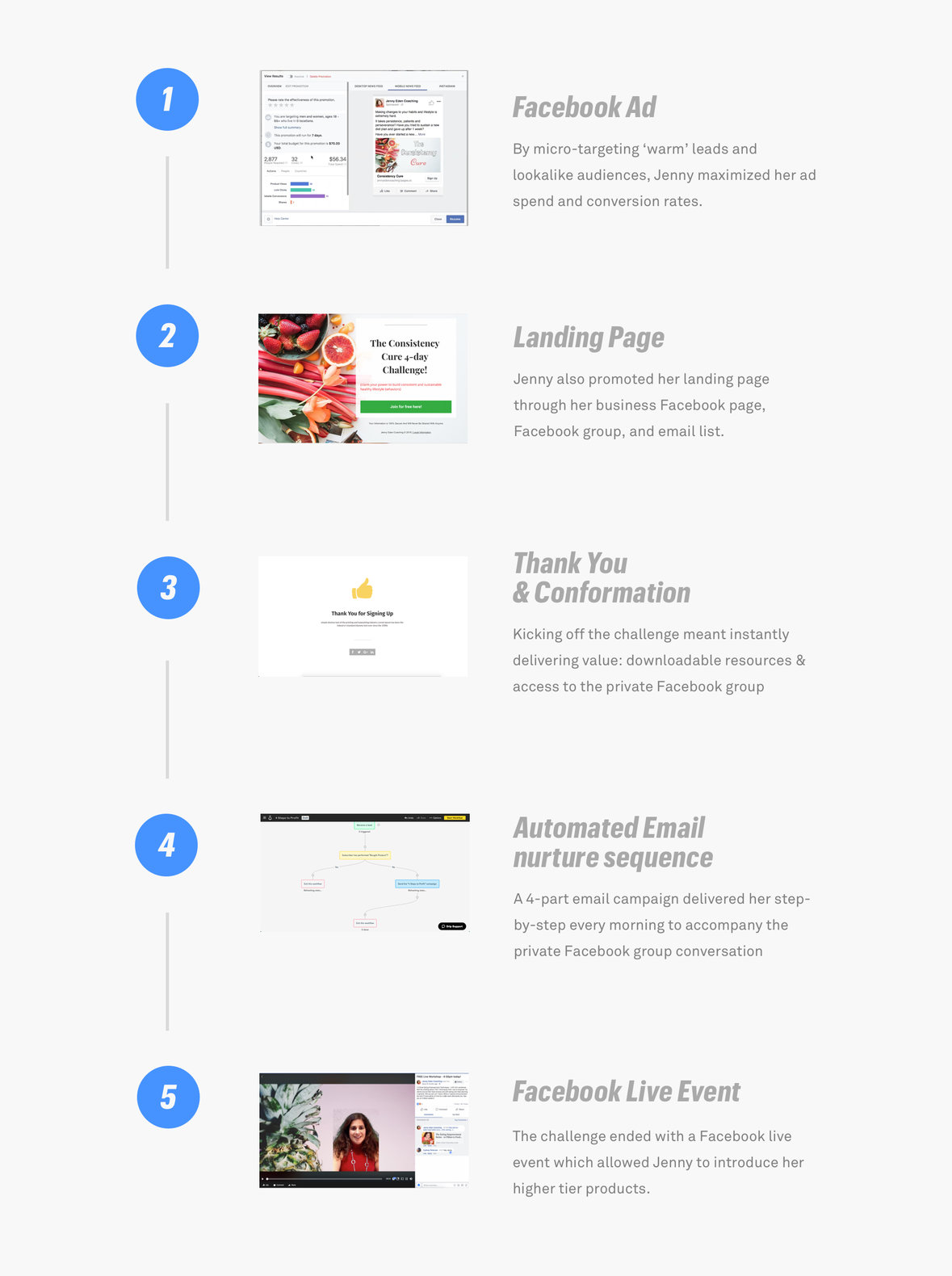 And the same, simplified interface is accessible from your personal Facebook feed, which allows you to easily drop into the builder and check up on ad performance. Rather than floundering in the deep end, this is drive-thru data: only the most important info to help guide a clear decision.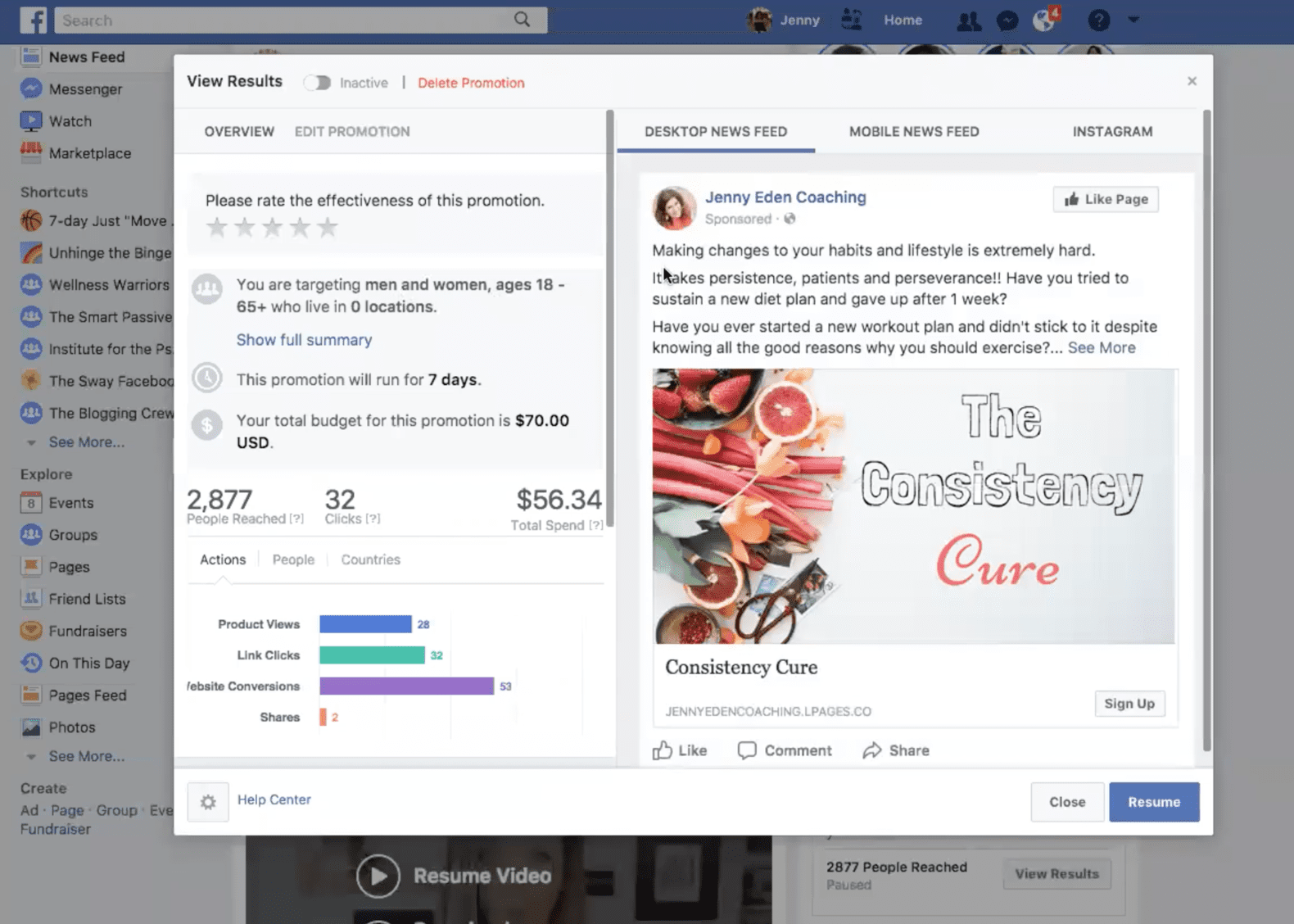 When it comes to Facebook advertising and analytics, Jenny admits, "this is not my wheelhouse, this is not what I'm really skilled at." But with Facebook Ads builder, "it's such an easy way to figure it out" and it was clear that the Consistency Cure campaign was "definitely better than what I've done in the past."
RESULTS:
Conversion Rates 10x Higher
Headaches 10x Fewer
After running her campaign during a one-week flight time, the conversion rates on her Consistency Cure Challenge group blew Jenny's mind (and ours, too!). By using the Facebook Ad Builder in Leadpages, Jenny's conversion rate shot to over 40%–a 10x increase from similar campaigns in the past.
Four factors made all the difference for Jenny:
Using a targeted landing page
rather than sending traffic to a static page on her business's website
Aligning creative elements
(ad copy and images) across the entire customer journey
Targeting warm leads & lookalike audiences
based on her email database
Easily interpreting & acting upon key analytics
outside of the Facebook Ads Manager
Not only are her campaigns better performing and less costly, Jenny no longer has to suffer muddling through Facebook Ad Manager. In addition, Jenny saved her valuable time by publishing her Facebook Ad campaign through the streamlined experience provided by Leadpages. She was able to create, publish, and manage her campaign all from within the Leadpages platform.
Not to mention that Jenny didn't have to wonder what on earth to do with the Facebook tracking pixel. Because Leadpages and Facebook work seamlessly together, the Facebook Ad Builder automatically places the tracking pixel right where it needs to be. Can we get an Amen?
What's next for Jenny with the Facebook Ad Builder?
With this star-studded campaign in her pocket, Jenny is considering repackaging the Consistency Cure into an evergreen marketing activity that would run on autopilot, pushing traffic into her sales funnel, and filling her community with like-minded individuals hungry for her services.
As for those who remain frightened by Facebook advertising, Jenny has become a little bit of an evangelist among entrepreneurs. As Jenny knows, the Facebook Ad Manager is powerful, but it can be overwhelming for small business owners and marketers who don't have dedicated ad specialists or agencies running their campaigns. Placing pixels, managing creative assets, and sifting through data requires excess hours that just aren't on the table.
"I have a bunch of entrepreneurial friends who won't even touch [Facebook Ads Manager] because it feels so cumbersome. There are so many elements and too many decisions to make," Jenny says. "A lot of my business friends won't even go there and I encourage everyone to use this tool."
Ready to follow in Jenny's Footsteps?
If you've found yourself more frustrated than ecstatic with your own Facebook ads campaigns, then jump on our free training.
Join us for an upcoming Online Free Training course on Facebook Ads: Simplified—Launch Your Lead-gen Campaign in Under 5 Minutes.
Click here for the full details of the webinar, or click below to save your seat.