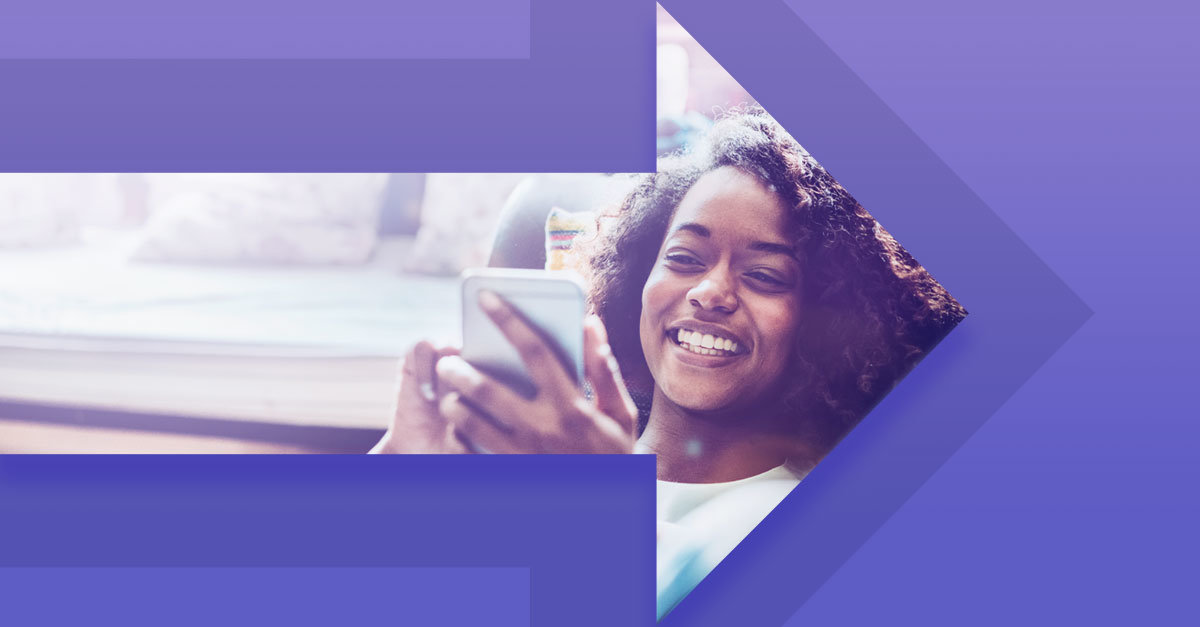 Editor's note: This is the third part of a multi-part Facebook advertising beginner's guide that details the key aspects of targeted advertising for more leads and sales. If you're brand new to Facebook advertising or have yet to see meaningful results, you'll want to bookmark this series. 
In part one of this series, you discovered the virtually unlimited targeting options available by tapping into Facebook's database of over 2 billion users. Read about creating Saved Audiences here.
In part two, you learned of the power and scalability of Custom and Lookalike Audiences.
In today's final part, we're going beyond audiences to give you a "best practices run-down" for the other critical elements of a successful campaign: your ads, landing pages, and email follow up.
Beyond Facebook Audiences:
What Else Do You Need to Succeed with a Facebook Ad Campaign?
Creating the perfect audience for your Facebook advertising is just the beginning of long-term success with the platform. What else do you need to optimize your results?
You'll benefit from a continuously improving combination of:
attention-grabbing ads to get the clicks,
high-converting landing pages to turn visitors into leads and buyers,
and a strategic follow-up email campaign to nurture those subscribers into customers.
Here is a quick run-down of some important best practices for you.
Facebook Ads: 10 ways to get more clicks
Your ad is the first thing your targeted audience sees. Here are 10 ways to get your ads clicked by the best prospects.
Since ads consist of headlines, sub-headlines, text, and images, you'll be well served in testing multiple variations of your ads. Run at least 3 variations of an ad in every campaign.
Match your ad copy and imagery to your landing page copy and imagery as much as possible.


Always consider the characteristics (demographics, interests, behaviors) of the audiences you build when creating your ads, but be sure to adhere to Facebook's ad policies (specifically "Prohibited Content" regarding Personal Attributes).


Monitor your ads closely—as the data reveals winning ads, put more investment into them, while shutting down the lower performers.


Experiment with all ad formats. Carousel ads are great for audiences that know who you are; video ads are great for both new viewers and existing followers.


Separate your ads based on the device. Matching your mobile visitors to mobile landing pages makes a big difference in getting the best results.


If you have enough traffic, base your ad budget on conversions, not clicks. On occasion, experiment with CPM (cost per 1000 impressions of your ad). You may have the rare ad that outperforms CPC (cost per click) and conversions with an impressions based campaign.


Recommended tools: check out Canva.com to create your ads using their quick Facebook ad templates. And start with AllTheFreeStock.com and Unsplash.com to find images for your ads that will appeal to your custom audiences.


Deliver your ads at particular times of day when your custom audience is most likely to be engaged on Facebook.


Start an ad campaign with a small budget (25% of your total budget) to test variations and find the winners over a few days before unleashing the rest of your budget.
Landing pages: 5 reminders for higher conversions
At Leadpages, creating landing pages is our bread and butter. Here's what's working now:
Match your landing page copy and images to the ads you're using, even if that means creating 15 different versions of your landing page. Message match between your ad and landing page is one of the biggest factors to your conversions (and advertising costs).


Avoid any unnecessary external links on your landing page. In the footer, including the terms of service and privacy policy links that Facebook requires.


Remember you can use blog posts as landing pages for your first-time audiences, making sure that you have a lead generation opportunity (such as a Leadbox) for a content upgrade related to the post. Here's an example of a Leadbox in action, giving away the Facebook Audience Targeting Master List (PDF) from Part 1 of this series…
At their core, landing pages consist of 4 critical elements: design, primary copy (headline, subheadline), a great offer (lead magnet or product for sale), and a strong CTA (call-to-action). Each of these elements can be (and should be) tested often.


Ensure your landing pages are not only mobile responsive but mobile optimized. Responsive means the page will be readable on mobile without lateral scrolling or having to zoom in; but optimized means the page design also reflects the mobile user's experience with things like a higher CTA button, less form fields to fill out, and clear page content flow. With Leadpages, your landing pages are automatically mobile responsive, and our Drag & Drop editor allows you to show or hide complete sections of your page depending on the type of device your visitors are on to further optimize your pages. You can even make your pages completely for mobile or desktop based on a single checkbox to redirect the page appropriately.
Login to your Leadpages account or Start a free trial 
Email: follow-up email campaigns that close the sale
Whether you promote a lead magnet or a product for sale, your advertising success relies on an effective email nurturing campaign after you've generated your new lead or sale. At Drip, part of the Leadpages family, we're seeing these best practices working well for customers who advertise on Facebook:
Create email clusters of 2-4 messages for your lead magnet campaigns. In those email series, provide additional value beyond the lead magnet, while connecting them to your primary sales offer.


Tag new subscribers and customers appropriately, based on the lead magnet downloaded or the product purchased. Ideally, tag subscribers based on the Facebook campaign they experienced for better start-to-finish tracking.


Use the visual workflow builder to create automation campaigns based on visitors and subscribers' behavior on your website and in response to your emails.


Create automation workflows based on the "lead score" of your prospects, and treat your hottest leads appropriately.


Set up goals in your workflows so that once new subscribers achieve the goal (such as purchased a product or attended a demo), you no longer send them irrelevant email campaigns.


Utilize split testing to optimize open rates of your emails based on email subject line, from the name, and time of email delivery.


Consistently (and automatically) prune your list of unengaged subscribers who have become unresponsive to your email marketing after 60 days.


Take advantage of the Drip: Facebook audiences integration to add subscribers to your Facebook audiences—automatically—based on where they are in your workflow. Use the same integration to remove subscribers when they should no longer see ads that are no longer relevant to them.
What are your own best practices?
As you put these best practices into action and utilize the tips from Part 1 and Part 2 of this New Advertiser's Guide to Facebook Audiences, we'd love to hear what works best for you.
Share your thoughts and ideas in the comments below.