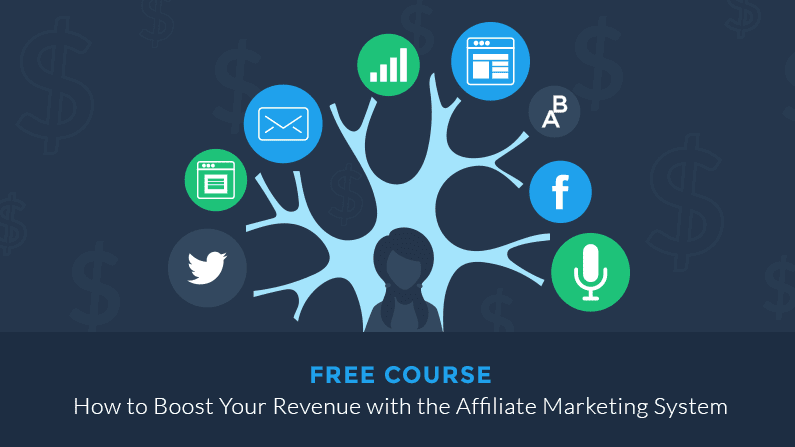 I'm excited to announce that we just released our third free LeadPages™ course — the Affiliate Marketing System.
In this 11-video course, I'm walking you step-by-step through how you can generate more revenue for your business through affiliate commissions — with as little extra work as possible.
(Hint: I designed this course for industry experts who already have products and services of their own — but are looking to supplement their income while providing more value to their customer base. If this is at the point you are at in your business, I highly recommend you check this out.)
You can click the button below to dive into this entire course immediately (no opt-in necessary). Or read on for a quick preview of this all-new course.

Here's What You Can Expect in the Affiliate Marketing System…
Video 1: First, I'll share the overall goals for this course. Then I'll show you exactly what affiliate marketing is. I'll also reveal why all kinds of companies can benefit from affiliate marketing (including B2B), and how you can use affiliate marketing to boost your revenue and position yourself as a leading authority in your space.
Video 2: In this second video, I'm walking you through the Foundations for Profitable Promotions. I'll give you pointers on selecting products that will enhance your brand, show you how to get your unique affiliate links to start collecting commissions, and set up an easy-to-remember link for promotions.
Video 3: I'll introduce you to our LeadPages™ Business Development manager, Brandon Lytle. This interview will reveal what's working right now for our LeadPages™ affiliates – these are tactics and techniques you can use to promote your favorite recommendation.
Video 4: Next, I'll teach you how to measure your success with your affiliate promotions. Tracking your numbers is important to making good business decisions. I'll even give you a pre-made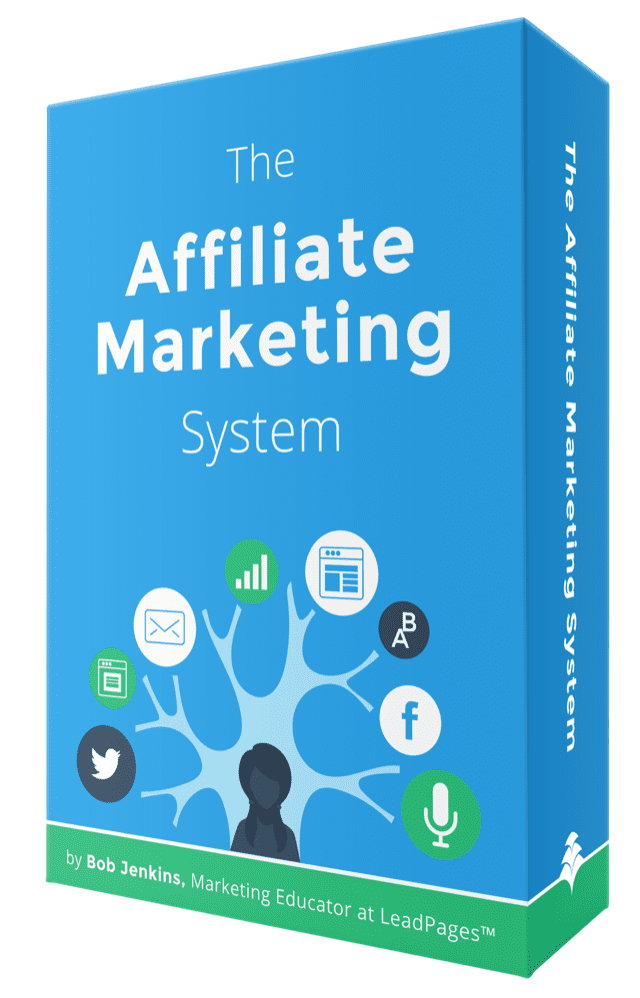 dashboard you can use to track your numbers.
Video 5: I'll show you why promotions don't have to be time-consuming. I'll give you several 5-minute promotion strategies you can start using immediately. These are super simple tactics to share your recommendations and build your affiliate revenue – even if you're incredibly busy and tight on time.
Video 6: Next, I'll show you how to create a Resource Page that helps your audience quickly access your top 5 recommendations on one page. I'll show you around the inside the LeadPages™ system so you can see how easy it is to create a high-converting page like this. And I'll even give you MY personal business toolbox page to use as a template.
Video 7: I'll walk you through how to turn your top 5 recommendations into a Resource Guide, which you can then use as a LeadMagnet to build your list. With this simple 1-page download, you'll be making more affiliate commissions on an on-going basis.
Video 8: I'll show you how to use the lead magnet you create in Module 7 in tandem with a Resource Guide Landing Page for list building. You can have the same setup for your marketing with just a few clicks inside LeadPages™.
Video 9: Next, we'll expand your list-building with a Resource Guide LeadBox®. I'll show you how you can use this clickable pop-up on your blog posts and web pages to give away your free resource guide.
Video 10: I'll show you my favorite Thank You Page strategies. These steps are easy to implement and will increase your lifetime value of all your new subscribers and customers.
Video 11: Finally, I'll get you thinking about advanced promotion strategies. Once you discover what your audience responds to the most, you can use these higher level strategies to drive more sales for your favorite products.
Along with these 11 videos, I'm also giving you access to download:
The PDF versions of ALL slides and transcripts — so you can easily follow along and take notes on your action items!
My personal Affiliate Marketing Checklist — with every task you need to start generating affiliate commissions.
Swipe-and-deploy email and social media copy that you can start using immediately to promote your favorite resources.
A customizable resource guide you can easily modify and start sharing with your audience.
Plus, ready-to-publish landing pages you can use to promote your favorite recommendations.
Check out the entire 11-video course for all the details.

Let me know what you think of this all-new course. I'd love to see your comments and questions on affiliate marketing in the Facebook comments on the course page!
Here's to your success with affiliate marketing!