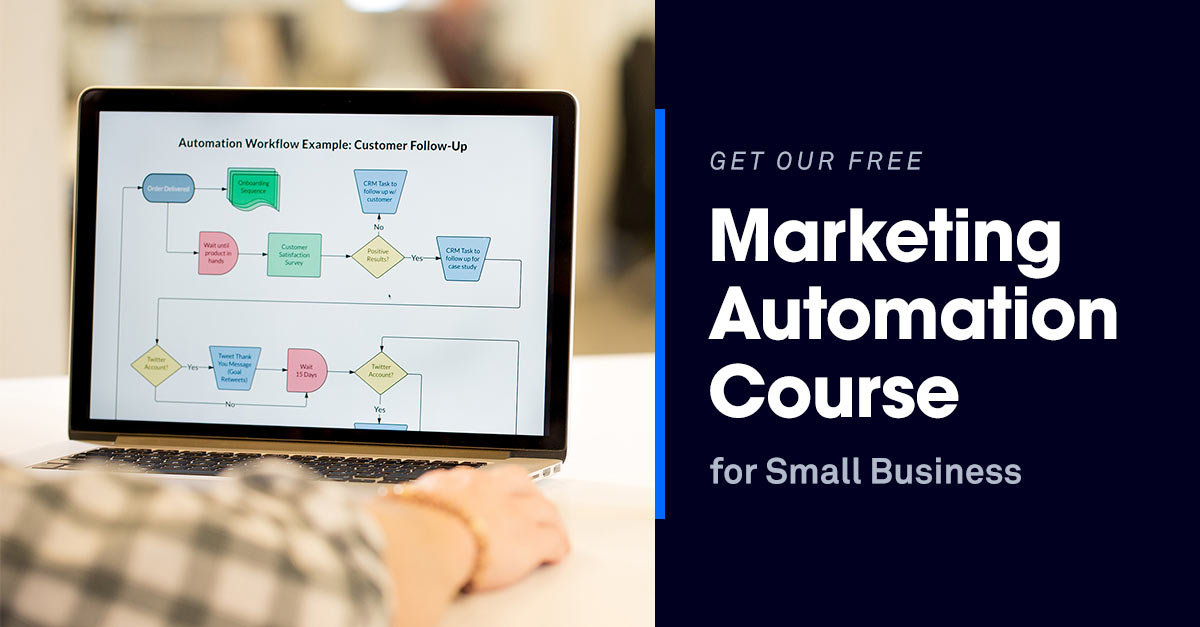 Ever wonder how big-name companies seem to be able to keep tabs on all their customers at all times?
You visit their site, then you start seeing banner ads for that site everywhere. You come this close to buying a product, and the next day you get an email reminding you about that product.
You do buy that product, and the flood of marketing emails you previously got subsides a bit—or you start getting emails about little upgrades you can purchase to complement that product. Something goes wrong with your new purchase, you make a complaint online to air your frustration, and in a flash you're contacted directly by someone from the company.
All of these things are (or can be) the result of marketing automation.
Sound technically complex, or super expensive? Not necessarily. If you can master some simple marketing automation as a small business, you'll actually end up doing less digging around inside the software you use and spending less money (and time) on the marketing tasks you perform every week.
To help you get there, I'm excited to present a new, totally free 12-video course I created with the help of our in-house automation team and many other experts. Click below to go to the course page:
Click here to Get the Free Marketing Automation Course
If you have
LeadPages™
, you don't need to download this template – it's already available to you inside your LeadPages account. Just
log in
and you'll see how super easy it is to customize this page in seconds with no technical knowledge or skills, make it mobile responsive, integrate it with your email service provider or CRM, run A/B split tests, and publish it to Facebook, WordPress, or your own server.
Marketing Automation for Small Business: Save Time, Get Predictable Results, and Leverage What's Working in Your Marketing
In every course we create at Leadpages, we aim to dig deep into an important marketing topic to discover the strategies that are working best right now, then make those strategies as easy to understand as possible.
The team and I have done that here, too. But beyond that, this course is special for a couple of reasons.
For one thing, you'll hear from our cofounder and CEO himself, Clay Collins, on the future of automation. He'll share the information and insights we're using at Leadpages to shape the direction of our company and our product—and preview what the future might look like for your own business.
We've also consulted experts from some of the industry's leading marketing automation companies. Experts from Infusionsoft, AWeber, ActiveCampaign, and Hubspot will take the floor to give you inside tips on setting up marketing processes that make your business run more smoothly.
Click below to go straight to the course page where you can download the entire course, or keep reading to find out exactly what you'll learn in each of 12 easy-to-follow videos.
Click here to Get the Free Marketing Automation Course
If you have
LeadPages™
, you don't need to download this template – it's already available to you inside your LeadPages account. Just
log in
and you'll see how super easy it is to customize this page in seconds with no technical knowledge or skills, make it mobile responsive, integrate it with your email service provider or CRM, run A/B split tests, and publish it to Facebook, WordPress, or your own server.
Module 1: A Bird's Eye View of Marketing Automation
One of the tough things about getting started with marketing automation is that many software solutions assume you already have a big-picture view of automation and just need help optimizing your efforts. Which leaves beginners out of the loop.
In this introduction and the course that follows, we'll fix that. We'll cover:
The 4 the most common myths about marketing automation (and the truth behind them)
The real-life model that (ideally) lies behind every automation sequence
One key question to ask yourself before setting up automation
… and other questions that'll prepare you to fully absorb what follows.
Module 2: 3 Key Building Blocks to Master First
In this module, Leadpages' Head of Marketing Automation, Chris Davis, joins me for a conversation about the three most important building blocks of marketing automation. Namely:
The action block: This triggers everything that follows. Chris discusses which actions to look at first, and which ones are better suited for more advanced marketers.
The decision block: Chris takes a look at the most useful kinds of decision structures to apply to your automation.
The timing block: According to Chris, timing really is everything in automation. In this module, he'll explain why.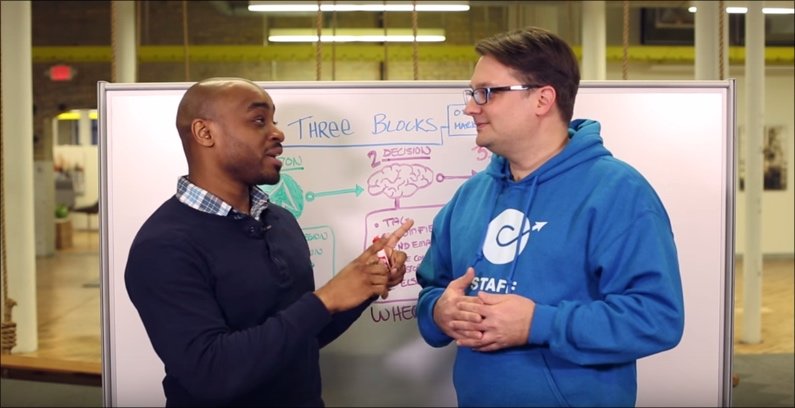 Module 3: External Automation: Mindset and Metrics
Here's what many people miss about marketing automation: that, even if the term inspires visions of your team being replaced by marketing-bots, it should actually make your marketing more personal. Chris Davis returns to expand on that concept. We cover a lot in this module, including:
Why automation doesn't equal one-way communication
What "the turtle and the hare" means for your marketing
The three core metrics that should stay at the top of your mind
Module 4: The Power of Segmentation
Marketing Automation Specialist Nate Johnson joins me here to talk segmentation, one of the most powerful abilities marketing automation has to offer. You'll find out:
The true meaning of "lifecycle marketing"
What most people get wrong when they start to use segmentation, and what to do instead
Why marketing automation shouldn't stop once someone becomes a customer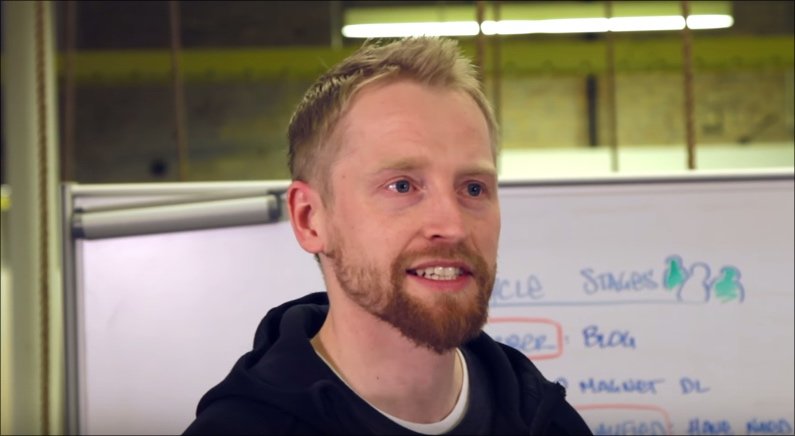 Marketing Automation Specialist Nate Johnson
Module 5: Internal Automation: Opportunities for Efficiency
What's internal automation? It applies to the part of marketing that happens after you've already acquired a customer—the processes you set up in order to keep them as a repeat customer and even inspire them to refer others. Nate Johnson and I discuss:
How internal automation can eliminate "human laziness and error"
Four questions to help guide your internal automation strategy
Using internal automation to power up your sales team's operations
Module 6: Your Marketing Automation Toolbox
So what tools do you actually use to set up marketing automation for your business? That's what we'll start talking about here. I'll help you assess your options in five different tool categories, including:
Strategic planning tools: These don't need to be complicated. In fact, they don't need to be digital at all. Here are a few ways to take common tools you already use and map out your automation plan.
External marketing automation tools: CRM? ESP? Here's how to tell the difference and figure out whether you need one or both. We'll also take a quick look at tools that handle content delivery, customer service, payments, scheduling, and webinars.
Internal automation tools: From sales to project management, these tools can take the guesswork out of your daily operations.
Analytics tools: There's no point in adopting new marketing tools if you can't tell how well they're performing. Here are a few dashboard solutions that let you take a big-picture view of your marketing.
The marketing command center: This is a new category of automation tool you can expect to see become absolutely essential for more and more businesses as time goes on. Why? I'll explain that here.
Module 7: Automation and Leadpages
Some tools have automation capabilities built right into them, and Leadpages is one of them. In this module, I'll give you an up-close look at automation features such as:
Three-way lead routing
Lead magnet delivery
List segmenting with Leadlinks
Automated Leaddigits text-message conversations
Module 8: Clay Collins on the Future of Automation
This segment sees Leadpages cofounder and CEO Clay Collins sitting down with our Head Product Educator, Jeff Wenberg, for a meaty conversation on the past, present, and future of marketing automation. Here's just a peek at what they cover:
Why automation shouldn't be the first thing you do in your marketing
The two biggest challenges in marketing automation today
Where the "all-in-one" marketing platform concept is really headed
How to look for important patterns in your customers' actions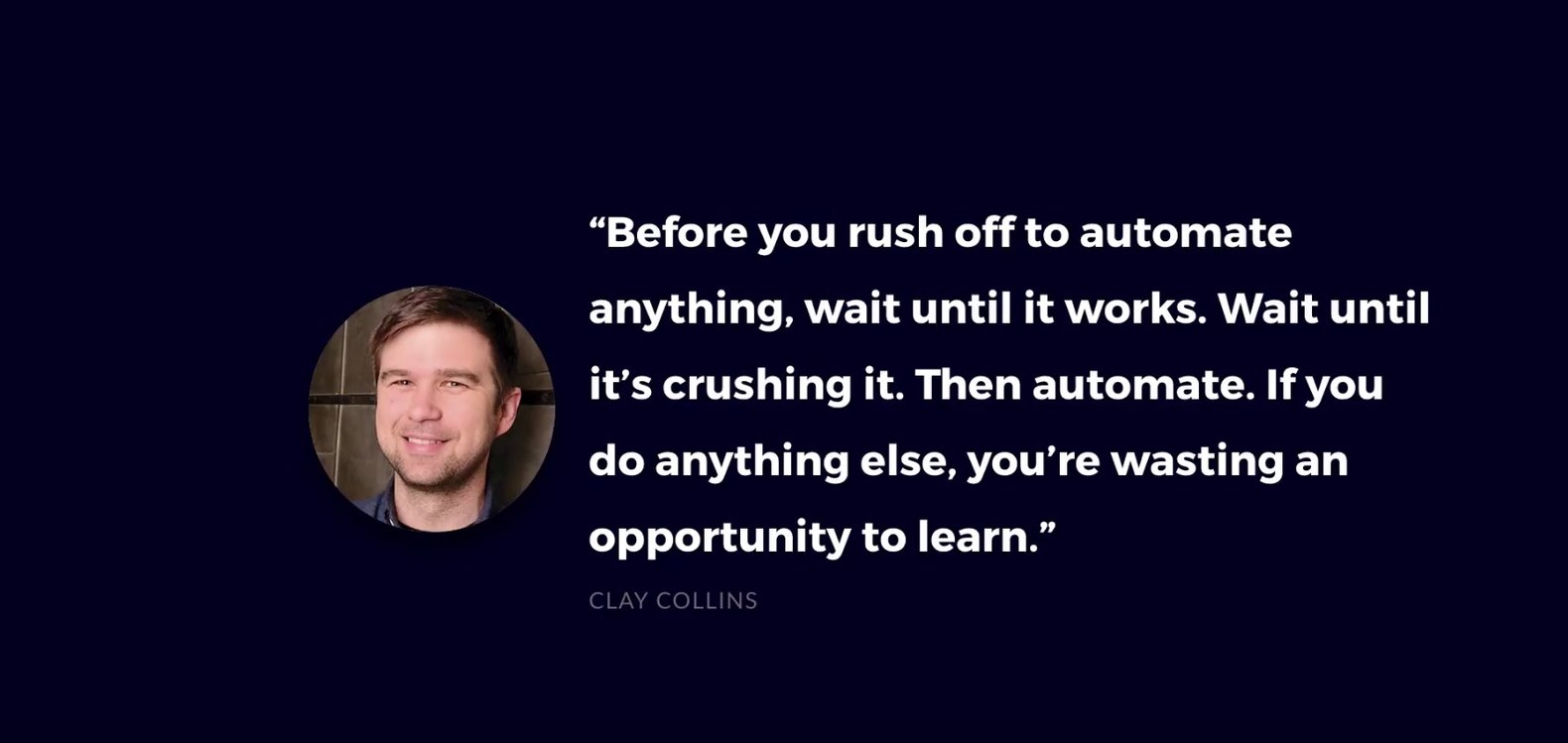 Module 9: Automation Workflow Example – Lead Magnet
It's time to map out one of the most basic automation workflows out there: delivering something special to someone who opts into your email list. I'll show you every step and every tool in this process—both from your perspective as a business owner and from your prospective customer's perspective.
Module 10: Automation Workflow Example – Webinars Before and After
We're getting slightly more complex with our second real-world marketing automation scenario. Chris Davis takes the mic again to lay out a workflow that can help any business using event-based marketing make more sales. Here's how to use automation to take a fresh prospect and turn them into a webinar attendee and, ultimately, a customer.
Module 11: Automation Workflow Example – Customer Follow-Up for Re-Order
With the help of Nate Johnson, I'll show you a detailed campaign designed to keep customers coming back automatically. Here's how automation can help coordinate onboarding sequences, surveys, social media, and your own staff's efforts to get the best results. We'll also take a closer look at best practices for diagramming your workflows.
Module 12: Course Conclusion
At this point in the course, you'll be ready to take action on your own. We'll review everything we've explored in the course, and I'll leave you with a few additional resources and next steps.
… And There's More
When you download this course package, you'll also get some special bonus material:
Printable handouts for each module so you can take notes as you watch
Diagrams of all three sample workflows we covered in modules 9–11
Bonus conversation with Isaac Moche, senior inbound professor at the HubSpot Academy, who will talk about how marketing automation can tie together inbound marketing and lead nurturing
Bonus conversation with AWeber Director of Product Joe Cotellese on how marketing automation can solve some of the most critical challenges businesses face today
Bonus conversation with Paul Sokol of Infusionsoft, talking about how to use marketing automation to create pleasurable customer experiences (and avoid "scaling your mistakes")
Bonus conversation with Brian Gladu and Adam Tuttle, who will share some of their own automation tactics they use at ActiveCampaign to make their sales team more effective and better serve new customers
I can't wait to see how you'll apply the insights you learn here to make the best marketing tactics you're using now unstoppably powerful.
Are you using marketing automation in your business? What's the biggest thing that's working for you right now?
Tell us in the comments.