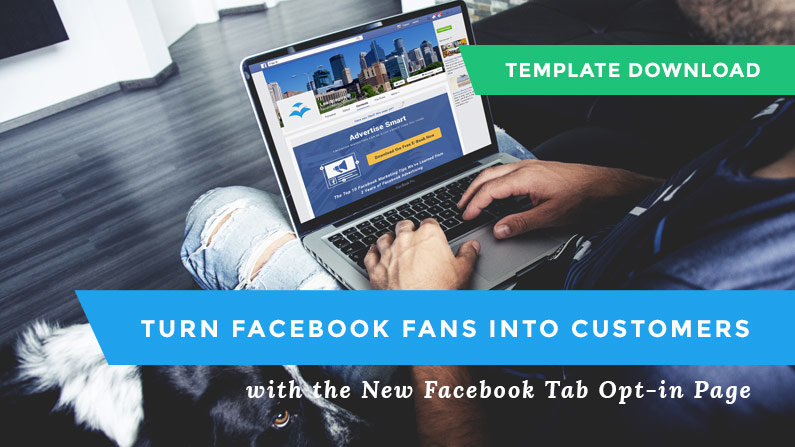 You've set up a Facebook page for your business. You're posting regular content, boosting your best posts, responding promptly to fans' questions and comments, and even running Facebook ads to your page or an outside site.
So . . . are you getting everything you can out of the platform?
Most marketers and entrepreneurs would say yes. But in fact, there's one more overlooked—and free!—marketing a tool that can be very powerful in the right hands: custom Facebook tabs.
You've probably seen these before in some form. Restaurants might use custom Facebook tabs to share their menu, or bands might set up a custom music-player tab to share their tunes.
But the power of custom tabs goes beyond delivering content and attracting fans. You can also use them to collect leads.
And that means you have a way to turn your page visitors and fans into leads you can actually follow up with outside Facebook. You become less beholden to ever-changing news-feed algorithms, free to connect with followers on your own terms.
This is a powerful avenue for lead generation, and Leadpages makes it simple. With the Leadpages landing page builder, you can publish any landing page you create to any Facebook page you create in just 4 clicks.
From there, you can link directly to that tab on other channels if you like, and even run Facebook ads to that tab—making for a seamless, in-platform experience for users who click on your ads.
But admittedly, some pages work better than others within Facebook's framework. Today, we're releasing a new template that's designed especially to work beautifully on Facebook as the platform looks and functions today. Check it out and grab your free copy of this page below:
If you're not a Leadpages member, you'll just need to update these HTML, CSS, JavaScript, and image files to work for your own offer or pass them along to your developer. Then you can use this as a flexible opt-in page anywhere you like.
Our designers and developers took several features of Facebook's business page platform into account when creating this template, including:
Native design: You can subtly reinforce your custom tab's authority by making it look like a natural part of its environment. This template's default design leans heavily on Facebook blue, and its clean sans-serif font mimics the platform's own overall look.
Prominent call to action and streamlined layout: Since people aren't necessarily expecting to keep scrolling down a custom tab, it makes sense to get to your primary call to action as quickly as possible. This template keeps the first fold simple and concise, so visitors can click in, opt-in, and resume their social networking.
Large video space: Video has taken Facebook by storm in the past couple of years. With videos now auto-playing as you scroll through your feed, the format feels more natural to Facebook than ever—making visitors especially likely to listen to your message.
"Like" banner: Often it's good practice to keep the focus on a single call to action on your landing page, but we've made an exception here. The top banner—including a helpful arrow and a quick reminder to "like" your page—doubles your potential channels for staying connected with people who drop by. Since clicking "Like" won't take them away from the tab, it's well worth asking for.
Here's a snippet of what the page looks like once it's published to Facebook: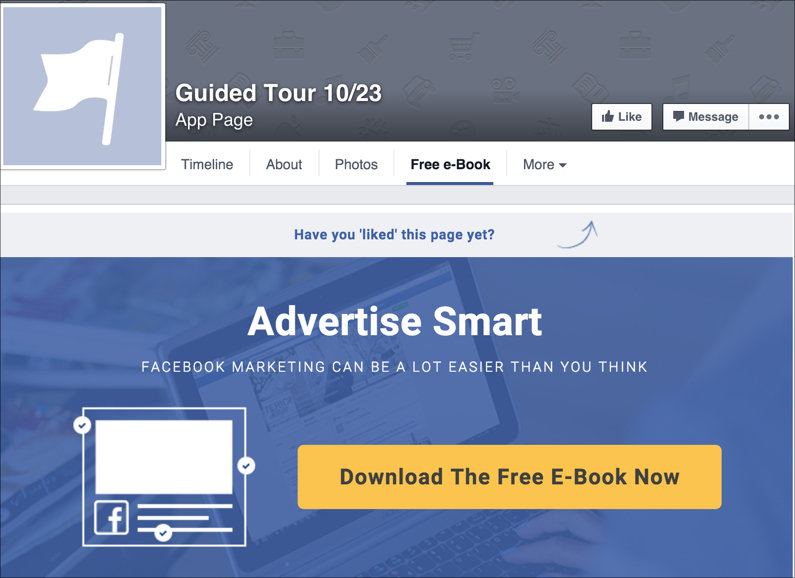 Look closely and you'll see a little-known feature of custom tabs: you can change the text on the tab itself to catch more attention. Here's how to do it inside Facebook: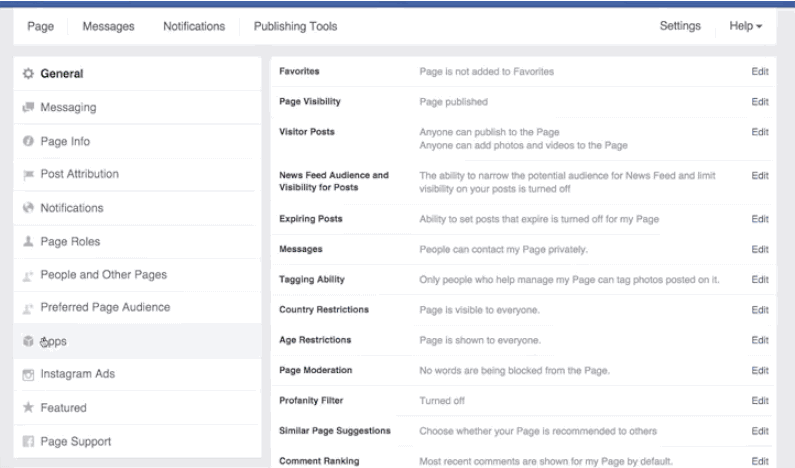 If you're not a Leadpages member, you can use this page as an opt-in page anywhere you like—just hide or update the top bar with the invitation to "like" the page.
In fact, you can do this inside Leadpages, too. Here's how: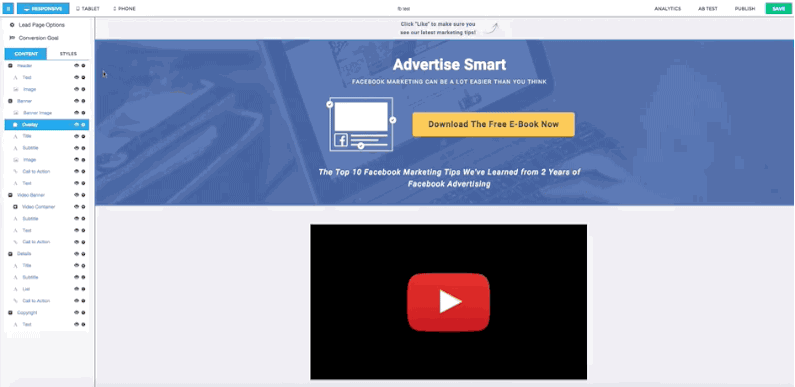 This page is flexible enough to promote any kind of opt-in offer you can dream up. I'd especially recommend trying it as a landing page for Facebook ads, even if you're not using it as a custom tab—the complementary design is likely to work in your favor. That goes double if you're promoting a "Facebook special" for visitors who find you through that channel.
Do you use any custom Facebook tabs on your business's Facebook page? Which ones? Tell us in the comments!