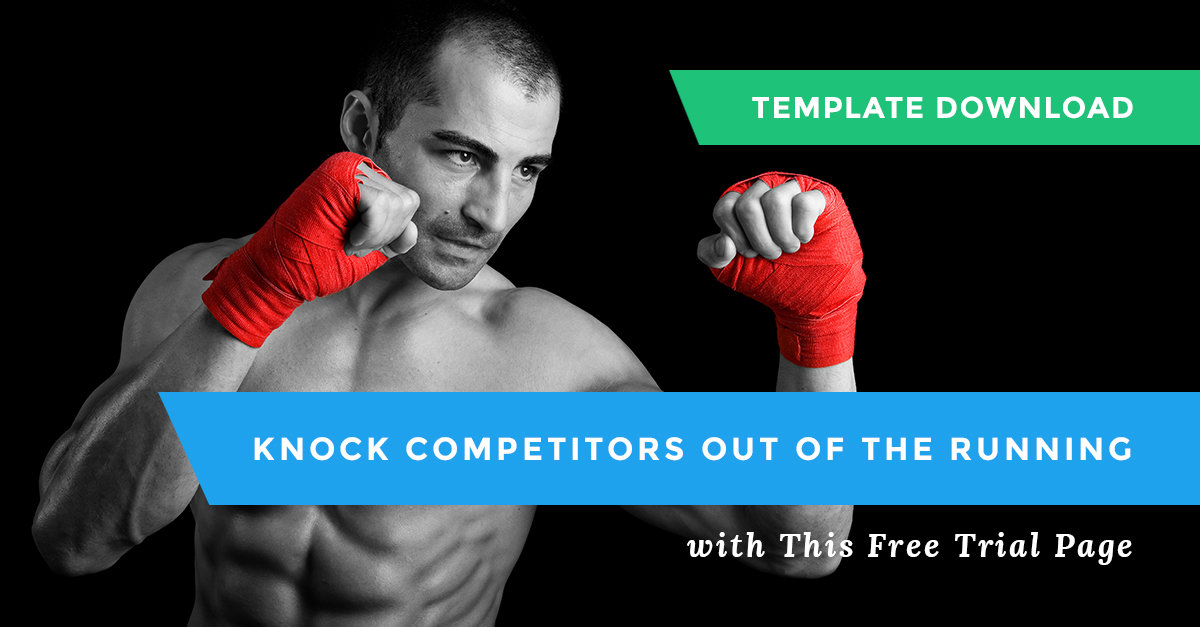 Last week we released an audio Q&A with Leadpages CEO Clay Collins, and amid all the business-growth advice he offered, I was especially drawn to his thoughts on how much attention new businesses should pay to their competition:
If it's a multibillion-dollar market, potentially, and there's a lot of successful businesses in there, in a lot of ways that can be a great sign. It means that it's a proven market, with proven buyers, proven traffic sources, proven customer-acquisition channels . . .
In a lot of ways, it's a kiss of death if someone is trying to build something that there is no market for, where no one has been successful in that space whatsoever, and they're trying to do it.
The lesson: don't get spooked by your competitors. Instead, let whatever success they achieve encourage you to move ahead of the pack.
One way to move ahead in your marketing is to present your business as the obvious choice—and that's what our brand new Feature Comparison Page is all about. Check it out here, then click below to download the template files yourself: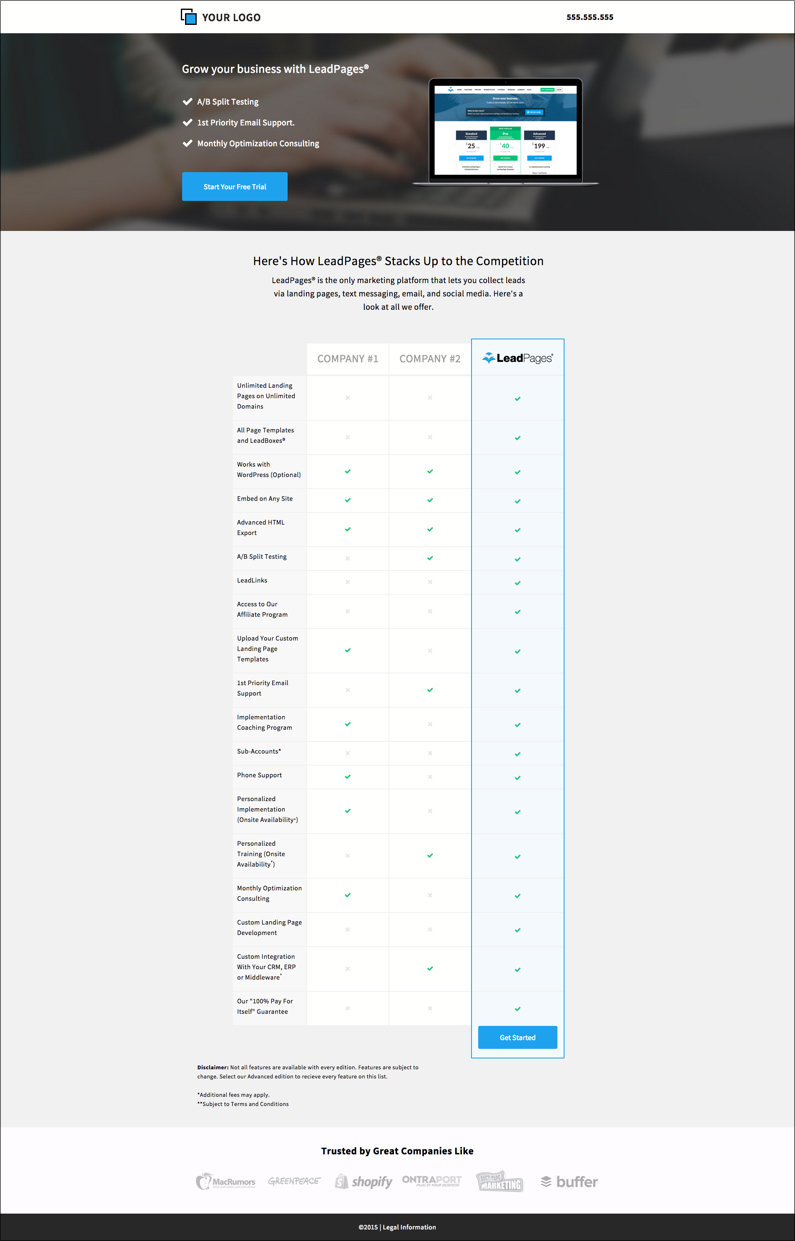 This landing page template has several special features that can help your business stand out and get more customers:
It asks for an opt-in at two important points. Visitors who are comfortable signing up right away get the chance to do so with a call-to-action button at the top of the page (where you also have space to sum up your most important benefits or services in bullet points). Those who are still on the fence should be swayed by your detailed comparison below. After reviewing all the ways your product is superior, they can opt in via another call-to-action button right at the bottom of the comparison grid.
It suggests a measure of objectivity. Presenting your business alongside the alternatives that your prospects are most likely to consider demonstrates that you have nothing to fear from your competitors. It says that you trust visitors to make the choice that's best for them after fully examining the facts at hand (and are confident that your product will come out ahead).
It conveys authority. To further reinforce your credentials, this template includes a space to play up your prominent customers, press you've received, or other kinds of social proof. This section is positioned at the bottom so visitors are never far from your call to action even as they're continuing to learn about your company.
Once you start using this template, you'll simply want to update the list of features and remove either the check mark or the X image from the competitor columns as needed. Here's how it works inside the Leadpages landing-page builder: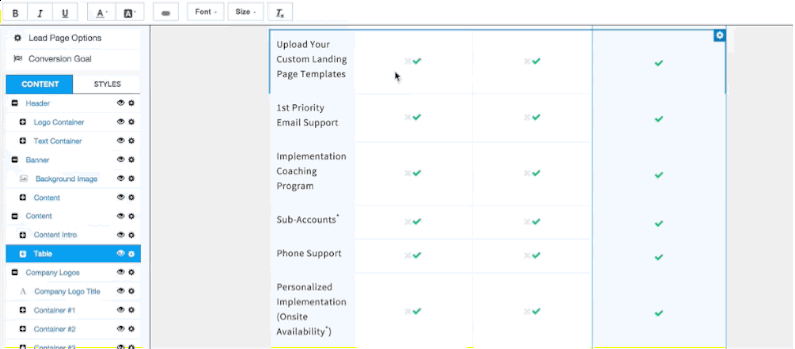 Although this page was built with digital products in mind, you can modify the comparison grid to highlight what's special about your business. Consider comparing things like:
Support and customer service options
Availability/number of locations
Experience or certifications
Your competition doesn't even have to be another business. Perhaps the most natural choice for your prospects is between hiring you and attempting a DIY solution. If that's the case, you can use the grid to point out the pitfalls of going it alone.
Of course, you can make other changes to this template, too—starting with the call to action. If you don't have a free-trial option to promote, just change the button text to let visitors schedule a demo or consultation, opt in for more info, or download a free report:

Have you ever considered offering a free trial for your business? Why or why not? Tell us in the comments!