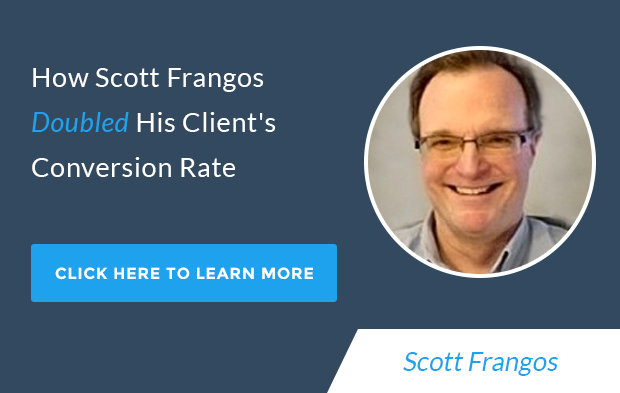 Note: The A/B Test Tactic That Increased Email Opt-Ins By 100% Is Available For Download.
Click Here To Download
Our Guest:
Scott Frangos is the Founder of Webdirexion, a digital marketing agency that he started 4 years ago after a long career in marketing and advertising. The agency focuses on conversions through A/B and other types of testing to help clients improve results.
A Quick Preview of the Podcast:
When you should implement an A/B test rather than a multi-variate test
The 3 most important, yet basic elements you should be testing
How Scott set up a split test to achieve a significant boost in opt-ins
To See These Tactics In Action:


Click Here To Learn How Scott Doubled Leads For His Client By Changing 3 Basic Elements
To See The Transcript:
Learn How Scott Increased His Client's Opt-In Rate By 100% Through A Simple A/B Test