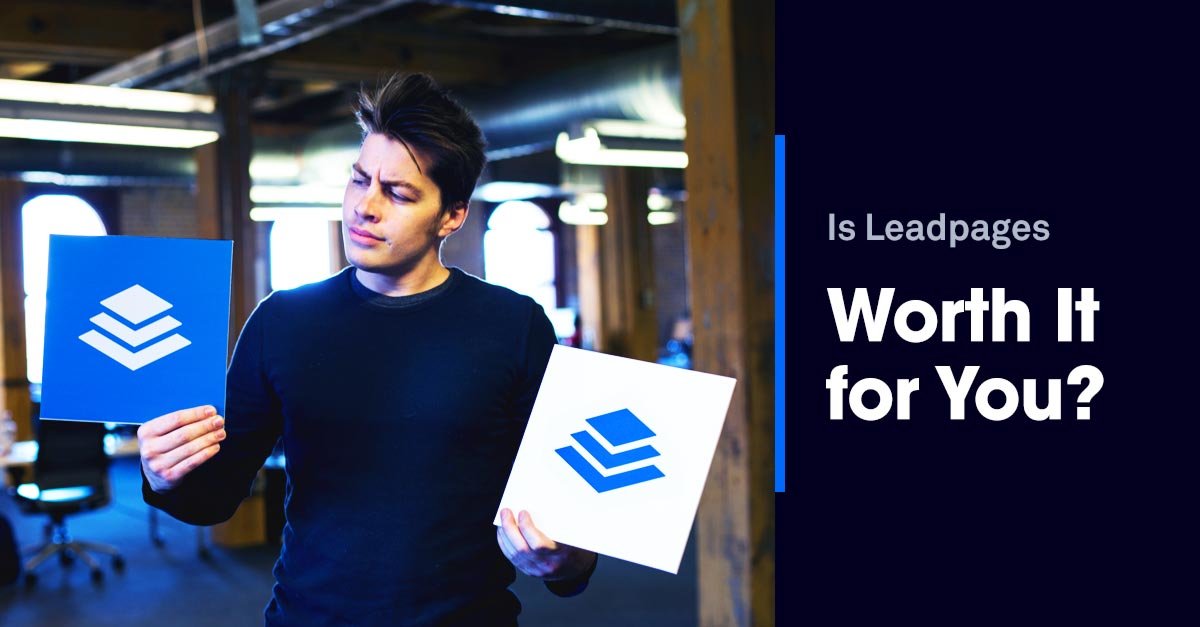 It feels a little weird to say this as a marketer, but … Leadpages might not be for you.
Really. There's no "gotcha" moment waiting in the wings. (Leadpages might not be worth it for you … if you hate success and happiness.)
I just mean this: not every entrepreneur and every business is ready to start using Leadpages successfully right this minute.
Some may never be. Many others will find that signing up for Leadpages is well worth it—if they do a little reflection and preparation first.
In the three years since Leadpages was founded, my teammates and I have seen scores of customer success stories.
There are businesses that switch in a Leadpages landing page for their homepage and start getting 70% more leads. Bloggers who start using Leadboxes to build their email list and suddenly see a side project become a viable business model. Customers who are simply stunned at the time and control they're able to win back by using Leadpages to build pages themselves instead of outsourcing the work.
But we've also seen feedback from customers who stopped using Leadpages because they couldn't figure out how to use it effectively, or it simply didn't make sense for the stage their business was at. And that's worth some attention, too.
Based on the patterns I've noticed in who succeeds with Leadpages and who doesn't, I've got five simple questions to help you decide whether using Leadpages will be worth it for your business.
Answer them as honestly as you can. If the answer is yes, you can click below and find the plan that makes the most sense for your business.
Click Here to Find the Right Leadpages Plan for Your Business
If you have
LeadPages™
, you don't need to download this template – it's already available to you inside your LeadPages account. Just
log in
and you'll see how super easy it is to customize this page in seconds with no technical knowledge or skills, make it mobile responsive, integrate it with your email service provider or CRM, run A/B split tests, and publish it to Facebook, WordPress, or your own server.
If the answer is "no" or "not yet," no big deal—we'd recommend you subscribe to this blog to stay in the loop and build up your marketing expertise for free. When you're ready, we'll be here.
1. Do you have a business (or a rock-solid plan for starting one)?
Some business owners spend years establishing their company before they even think about setting up a basic website (though that's becoming less common). Other entrepreneurs snap up all sorts of online marketing tools before they've really hammered out a business plan.
From what I've seen, the latter approach can serve you well if building your business is your primary focus, and if you have a well-defined plan and timeline for earning revenue. Maybe you're having weekly meetings with a mentor who can help you work those marketing tools into your operations piece by piece, or you're applying a successful business model you've used in the past to something new.
But more frequently, people who go software shopping without a plan end up forgetting about those tools. Every month that goes by, they have to decide: will this be the month I get serious and learn to use this stuff? Or is it time to cut my losses and admit I never will?
If your business is still a distant dream on the horizon, Leadpages may not be worth it for you quite yet. Once you're committed to making a particular vision real, then you can let our lead-generation platform help transform that vision into an enthusiastic customer base.
2. Are you able to get visitors to your website (or blog, or social media profiles)?
Digital marketing takes customers on a journey, starting when they're strangers and wrapping up when they're loyal repeat customers and active referrers. Leadpages is designed to make the middle part of that journey faster and more reliable, but it won't handle the entire journey on its own.
That's by design. To use another metaphor, imagine your knee hurts and you go to your general practitioner. If your knee turns out to need surgery, your doctor is going to refer you to a knee specialist rather than trying to perform a surgery with which they have little experience.
A good doctor will know where their expertise begins and ends, and so will a good software company—even if they can do other things as needed, they won't make it a focus. (Incidentally, that's why we happily partner with email services and other kinds of software companies that also happen to let you build landing pages and opt-in forms—we both know that it's more effective to complement each other's strengths.)
At Leadpages, we focus on what happens once someone finds you. So first, you need to make sure you're found. That can involve advertising, search optimization, email marketing, guest posting . . . whatever grabs an audience's attention and directs it to a certain place.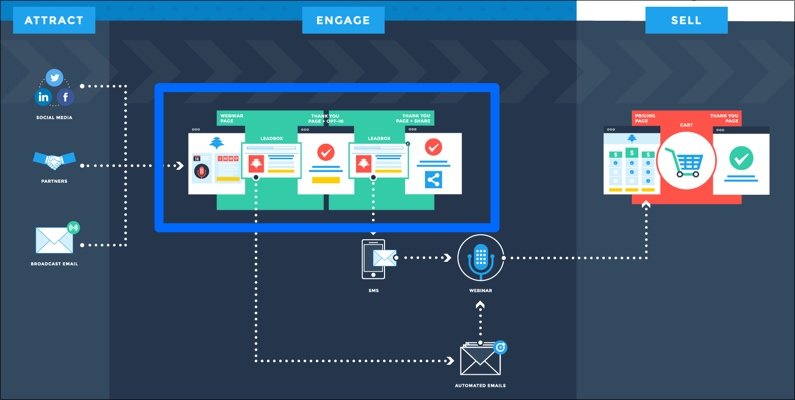 In short, you need traffic or a plan for getting it. Without that, it doesn't matter how fully optimized your landing page is or how persuasive your call-to-action button may be.
But with it, Leadpages can help you engage that traffic and get them to the next stage of the journey in no time.
If you have a business and a traffic strategy but no website, I would recommend getting Leadpages first. There are templates available in Leadpages that can function as a one-page minisite, at least for the time being. By getting Leadpages up and running first, you'll set the foundation for a business site that captures leads, and drives sales.
If you do have a website, Leadpages integrates seamlessly with what you've already got. You can easily use Leadboxes to capture email sign ups from your sidebar and blog posts, and complement your site by adding high-converting opt-in and sales pages built with Leadpages.
3. Surprise! It's the near future, and you've got lots of leads. Do you know what to do with them?
If traffic is the piece of the puzzle that connects to Leadpages on one side, follow-up is the piece that comes after.
You might have heard a lot about the importance of building your email list—and it is important for most businesses. But it's not the end goal. You'll need to develop a plan to market your products and services to those new leads on your email list, starting with a place to send them.
Fortunately, you can start small. A free account from an email marketing service like Mailchimp will get you up and running if you're just beginning—or you can choose from our dozens of other integrations.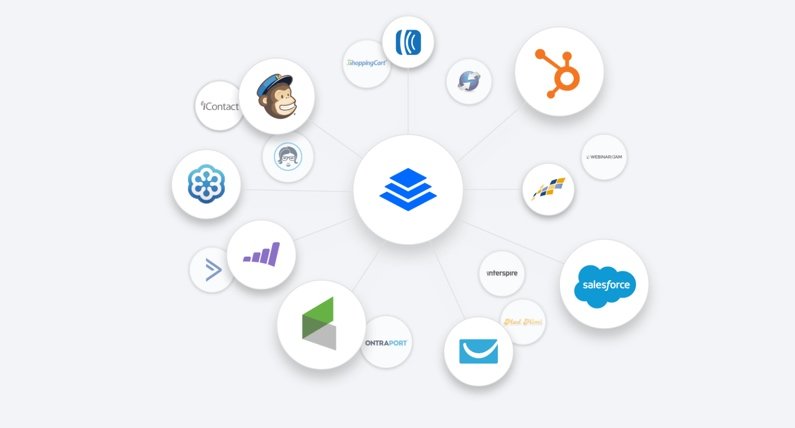 Again, what you need most to start is simply a plan.
4. Do you know how to measure whether your tools are working for you?
I heard a story once from someone who handled sales and customer service for a very small, family-owned business. The employees could tell every time payroll was due because one of the bosses would storm through the office muttering about how they "needed to be making money, not spending it" … on things like the staff who made the business run, evidently.
There's a certain kind of logical fallacy you can fall into as a business owner, where every dollar that comes in the door feels like your due and every dollar you spend feels like a loss (or, worse, an insult).
But what if that dollar you spend gets you 15 more customers?
What if it raises the average online order value by 10%?
Then it'd be downright stupid not to spend that dollar (assuming you have the dollar to spend in the first place).
In order to tell the difference between expenses that ultimately build your business and ones that drag you down, you need to have an ROI-first mindset. Think of the tools you purchase as investments you're making in your business, and determine the results you'd need to see from those tools in order to know that the investment was a wise one.
Those results could be …
A certain number of new leads per month
A certain number of new customers per month
A certain increase in your conversion rate
A decline in your operating expenses through gains in efficiency or reduction in outsourcing needs
… or something else. The benchmark that matters most will depend on your business; Leadpages in particular makes it easy to see how your pages and other lead-generation tools are performing with a glance at your simple analytics dashboard.
Without this mindset, you'll constantly be asking yourself whether you're spending your marketing budget appropriately—and you'll never get clear answers. You may act impulsively, switching your tactics at random and dropping various services whenever your wallet feels a little light—only to find that your success rate goes down.
But think in terms of ROI, and you'll be able to make decisions like these rationally. You'll know whether or not Leadpages is working for you, because you'll know what "working for you" really means.
Believe me: we want you to have that insight. We want you to be in control.
5. Are you truly ready for your business to grow?
Finally, if you're trying to figure out whether Leadpages is worth it for your business, ask yourself this:

Is rapid growth your top priority as a business?
Is it on the top of your mind every day you sit down to work?
If it's not, you may find it difficult to get motivated to use Leadpages to its full potential. While Leadpages makes a lot of things easier, it doesn't operate all on its own. You'll get the most out of it if you're actively building landing pages and opt-in forms and paying close attention to the results.
On top of that, you also have to be prepared to handle the volume of new leads you can get with Leadpages. If you're just interested in maintaining your business's status quo, Leadpages might not be the best tool for you right now.
If you are ready to get growing, click below to take a look at our plans in detail. A Pro Annual subscription is best if you want to check out all our most popular features and save some cash over a monthly plan, but if low cost is your biggest priority and you only need landing pages and opt-in forms right now, I'd recommend you try a Standard plan. (You can upgrade at any point from inside your account.)
Click Here to Find the Right Leadpages Plan for Your Business
If you have
LeadPages™
, you don't need to download this template – it's already available to you inside your LeadPages account. Just
log in
and you'll see how super easy it is to customize this page in seconds with no technical knowledge or skills, make it mobile responsive, integrate it with your email service provider or CRM, run A/B split tests, and publish it to Facebook, WordPress, or your own server.
Either way, we're rooting for your success.
Have you been wondering whether Leadpages will be worth it for your business? Tell us about your goals in the comments and we'll weigh in.