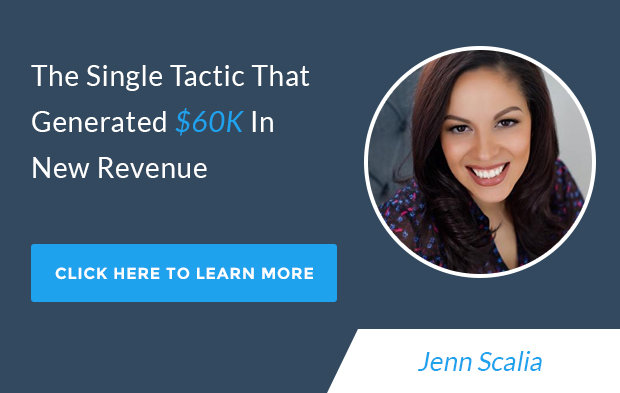 Note: The Simple Tactic That Yielded Extraordinary Results Within A Week Is Available For Download.
Click Here To Download
Our Guest:
Jenn Scalia is a visibility strategist who works with online entrepreneurs with positioning their services/products. She helps them increase their exposure online in their niche and coaches them in building their confidence to get themselves "out there" online whether it be video, Facebook live, podcast, etc.
A Quick Preview of the Podcast:
How to engage new prospects immediately
How to setup an email campaign that naturally leads to a sale
How to gain prospects trust and sell your product/service within a week
To See These Tactics In Action:
Click Here To Learn How Jenn Scalia Used One Tactic That Significantly Increased Her Bottom Line
To See The Transcript:
Learn How Jenn's Email Marketing Tactic Generated $60,000 In Revenue