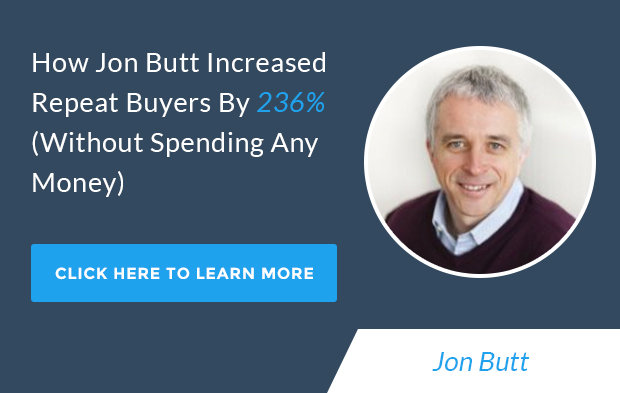 Note: The Simple Tactic That Jon Used To Increase Repeat Buyers (For Free) Is Available For Download.
Click Here To Download
Our Guest:
Jon Butt owns a fire safety company in the UK, his second after selling his first fire safety company for a seven figure sum. He started in the fire safety trade by selling fire extinguishers door to door and progressively built up his first company enough to sell it for a nice profit. For his second, and current, company he started an ecommerce site and has gradually removed himself from the business by having his staff primarily operate it. Jon shares his first-hand experience and knowledge of starting, growing, and slowly stepping away from directly running a company on his marketing podcast.
A Quick Preview of the Podcast:
How to speak to everyone on your email list without being irrelevant
Why not segmenting your list can be more beneficial for your business
How to implement an email marketing tactic that will simplify your efforts
To See These Tactics In Action:
Click Here To Learn How Jon Applied One Simple Tactic To Increase Repeat Buyers By 236%
To See The Transcript:
Learn How Jon Made His Email Marketing Simpler To Increase Repeat Buyers