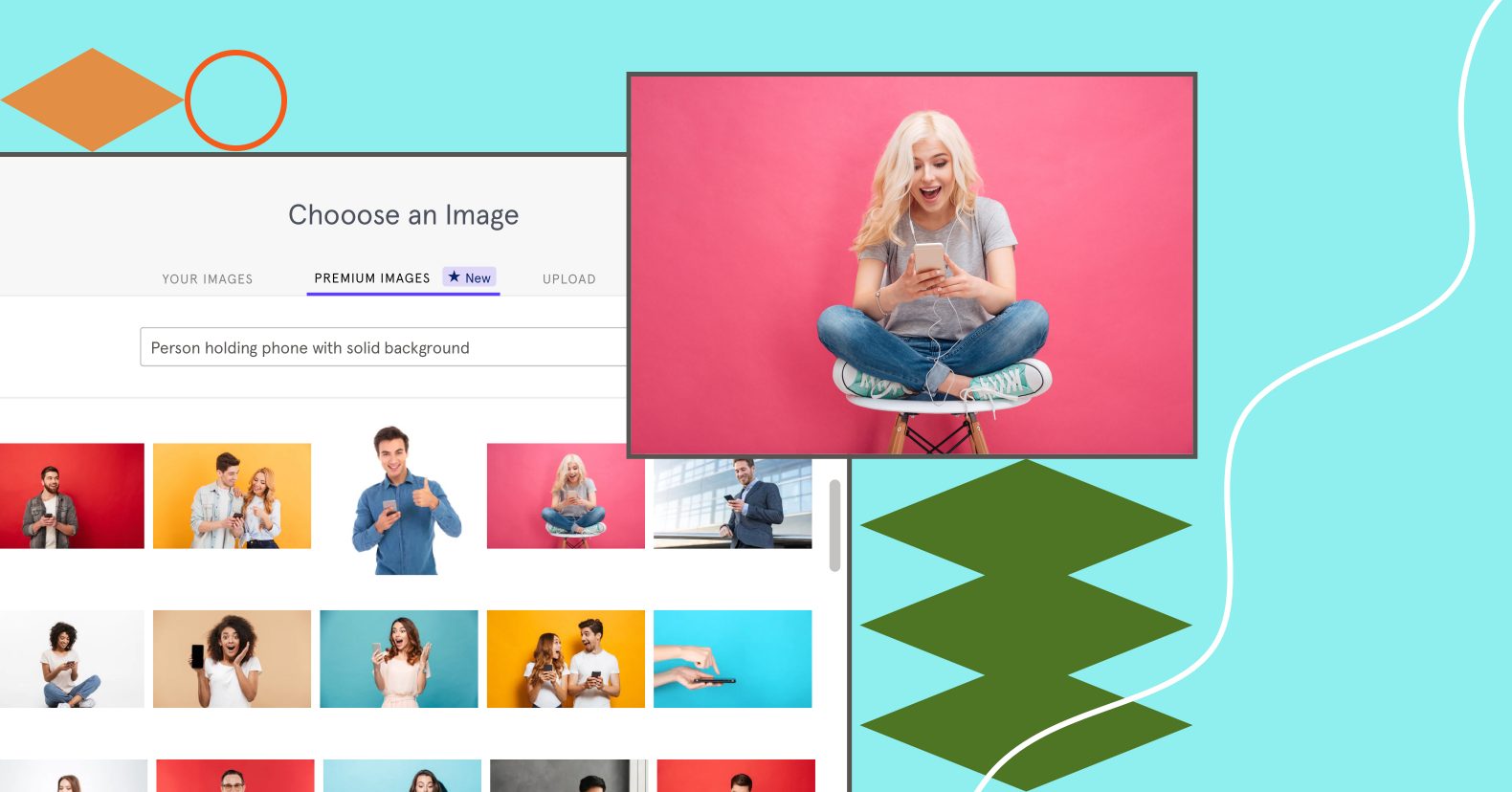 Illustrate your ideas and elevate your designs with Shutterstock's finest photography, available for purchase right inside your account. Now you can find the perfect image at the perfect price.
Leadpages has partnered with Shutterstock to help you look like the pro that you are.
Sick of 'Googling it' and getting nowhere?
Tired of looking like every other DIY website on the web?
Professional photography can cost hundreds of dollars per image—ouch! But it doesn't have to. Now, inside your Leadpages account, you'll access an exclusive gallery of Shutterstock premium images at a discounted price.
To help you visualize the vital power of photography, our in-house designers worked with four small business owners and Leadpages customers to give their webpages a bit of a facelift.
Here's why you're going to love Leadpages + Shutterstock:

1. Choose from millions of professional-quality images

2. Add premium images anywhere you can add images within the Leadpages Drag & Drop Builder

3. Enjoy unlimited use of each Shutterstock image you purchase within your Leadpages account

Before we reveal the results, let's quickly summarize the 3 most common mistakes we see small business owners make with stock photography.
3 stock photography slip-ups you should avoid:
Have we met before? — Want to look exactly like every other website on the internet? Using free stock photography is an excellent way to ensure your site is camouflaged in a sea of cliche images: interracial handshakes, thumbs-up in the boardroom, coffee mugs on a wood panel desk, … succulents in the windowsill? If you're playing the free photography game, you must think outside the box, or you'll look like every other square on the web.

Missed the connection? — While you're thinking outside the box, don't get too abstract or you'll lose your audience along the way.

Compromising on quality? — Your brand is the biggest longterm investment you'll make as a business owner. Its credibility and continuity are vital and if you scrimp on low-quality resolution or sub-par editing work, you can bet your audience will not be amused.
Add Premium Images to All Your Leadpages Creations

Browse Shutterstock premium images and easily add them to any website, landing page, or pop-up within your Leadpages account.

Log into your account to get started >

Learn more about Shutterstock + Leadpages >
4 Shutterstock Takeovers Leadpages Makeovers
The mission: Make use of Shutterstocks 10+ million premium images to provide a little extra polish to real-world Leadpages customers.
Here's how we did it: Our in-house lead designer bravely undertook four different Leadpages projects from a variety of industries and business backgrounds, in an attempt to show you what a difference the right photography can make for your digital marketing.
The rules:
Small business owners had to relinquish full creative authority
No more than 5 Shutterstock premium images could be used
Minimal design adjustments would be made to the page. To the best of our ability, we'd remain true to the original intent of the work.
Now, let's get to the good stuff: before and after makeovers powered by the Leadpages Shutterstock integration.
1. A Premium image for a 404 page
As you may know, 404 pages are excellent lead generation opportunities. They're also a great opportunity to turn a digital 'dead-end' into a moment of delight.
Sagan Morrow, blogger and freelance writer, was already ahead of most marketers because she knew her website's 404 (not found) page would be the perfect place to offer up an email opt-in. She'd chosen a landing page template, added in her own branding, and set up her lead magnet. But other than that, there wasn't a whole lot of magic taking place on the page. Meaning: the opportunities were endless.
Sagan's original page contained an illustration that lacked brand cohesion and with a click-through rate of less than 1%, there was certainly room for improvement.
For her landing page Shutterstock makeover, the goal was to re-establish page hierarchy and draw the visitor's eye to the call-to-action button. How? We updated the background photo and text, retaining the light-hearted humor but optimizing the design along the way.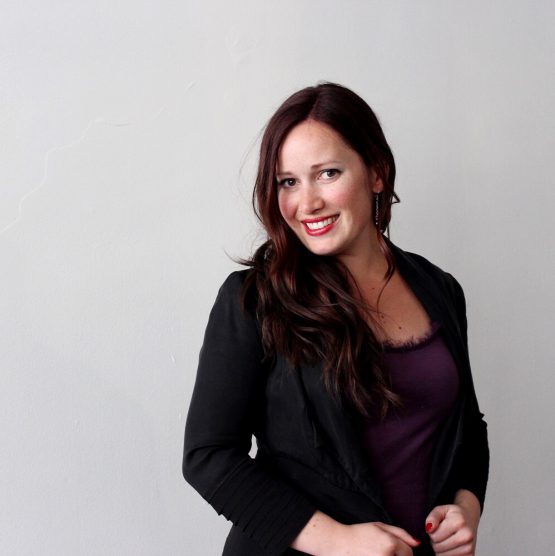 Meet Sagan Morrow
Sagan Morrow teaches busy, time-crunched solopreneurs how to build their own successful home-based businesses—without the overwhelm—through her online courses and business books. She specializes in productivity and action-oriented strategic planning.
2. Life coaching website gets a life-changing new look
Latrina Winford, psychotherapist, and entrepreneur, relies on her website to resonate with her target market: women who are ready to make radical changes in their lives.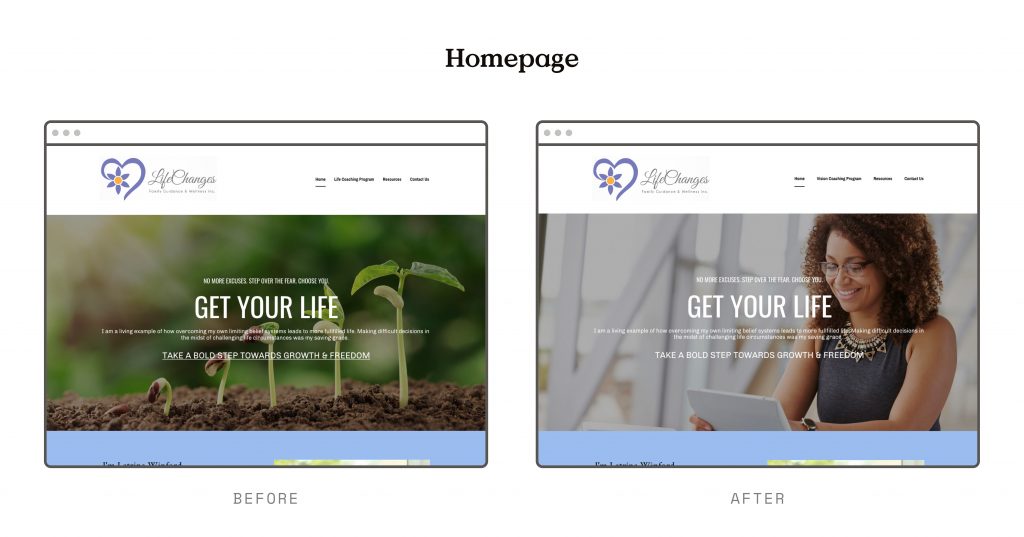 Given the personal nature of life coaching and therapy, the primary challenge would be sourcing images that suit both her market and stand out from the overly-used, cliched stock photos used by her competition.
Therefore, our mission was to bring Latrina's audience to life on her website. By showcasing high-quality photographs of her target market, Latrina's web page is more likely to have a higher conversion rate and resonate with the clients she wants to attract.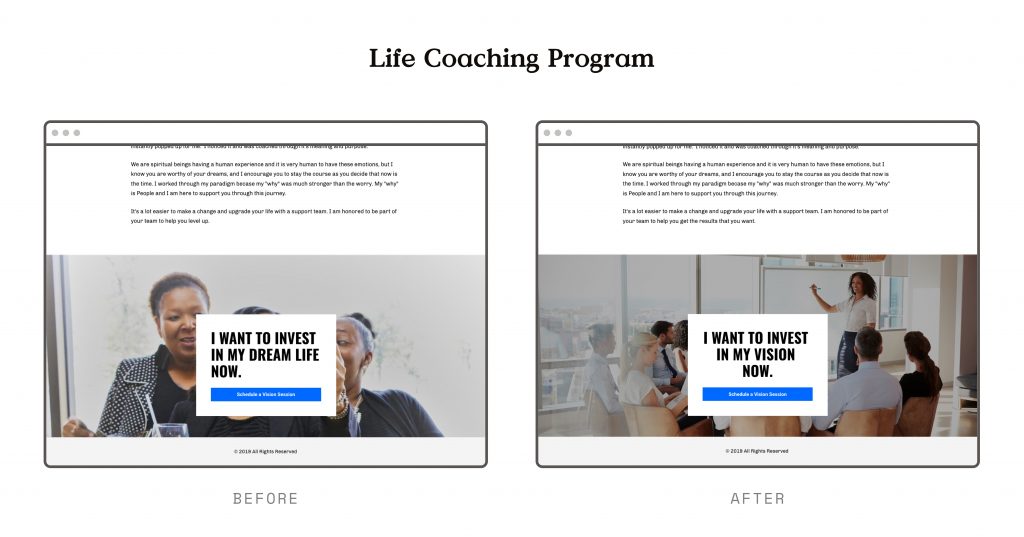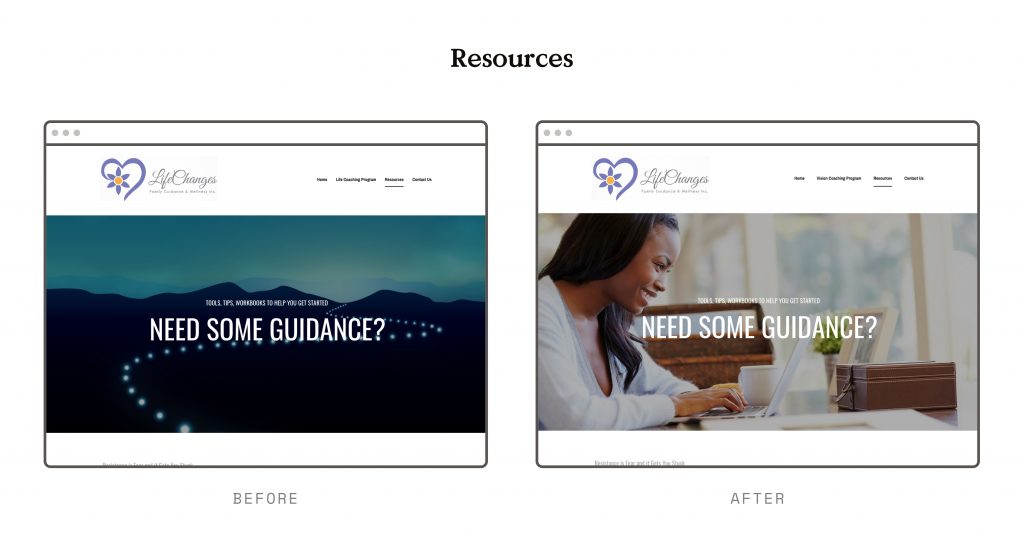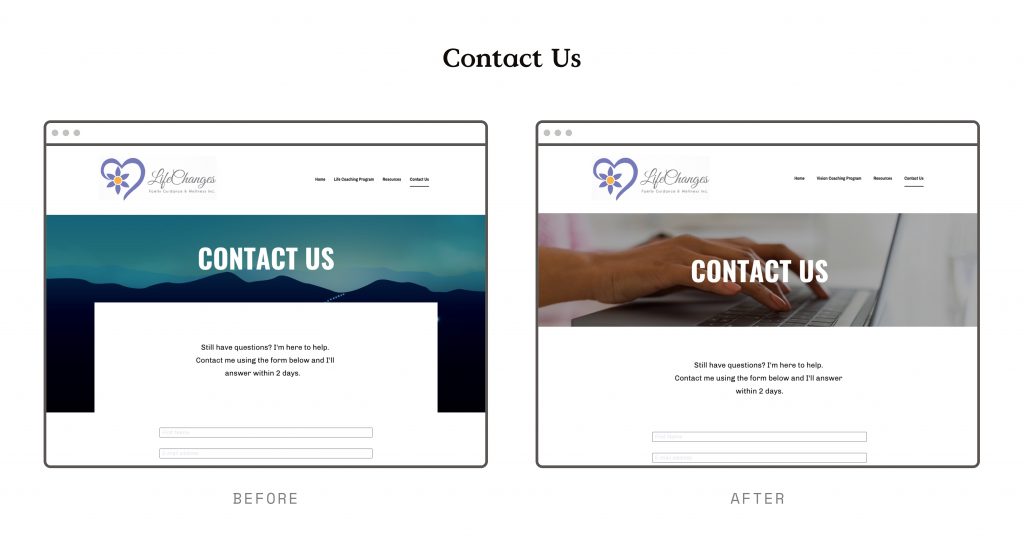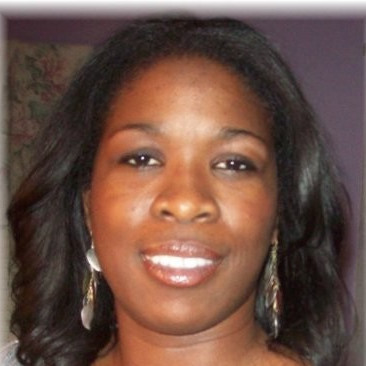 Meet Latrina Winford
Latrina is the founder of LifeChanges Coaching and Consulting, a licensed psychotherapist with a focus on women issues and trauma.
3. Helping a survey landing page look a little more polished
What's more professional than soliciting feedback from your target audience? But integrating different tools and plugins also presents a design challenge.
Alfred Poor, speaker and founding editor of the Health Tech Insider had included a number of stock photos on his page but struggled to source images that would build a cohesive look and fit the space required.
To give Alfred's page a lift, we kept followed his original layout but took the time to source high-quality, vibrant images that would also complement the color scheme of his survey embed. No more pixelated background or handshake shots.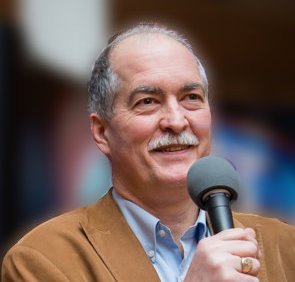 Meet Alfred Poor
Alfred Poor, Ph.D., is the founding Editor of Health Tech Insider and is a technology speaker, writer, and analyst with an international reputation.
4. Stepping up from free stock photos
Cheri Merz, a business coach and founder of Metaprosperity, aims to serve female solopreneurs, women who are already business owners, whether they still have full-time jobs or not. In her one-on-one consulting, she helps her clients truly 'have it all' by better managing their time, energy, and focus.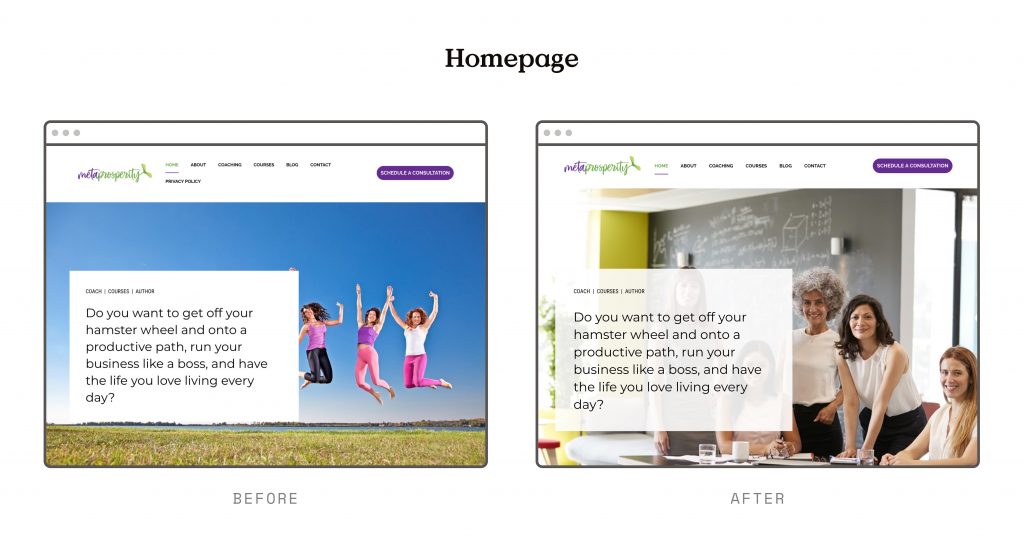 While vibrant with saturated colors and energetic photography, Cheri's original website was clearly limited by a small selection of free stock photography.
The goal of her design refresh was to emphasize do-it-yourself-ness while also showing more of a lifestyle setting in order to empathize with her ideal target audience. To achieve that result, we searched specifically for photos with more neutral color backgrounds, images that beautifully fit the page layout, and image selections in which the person in foreground pops.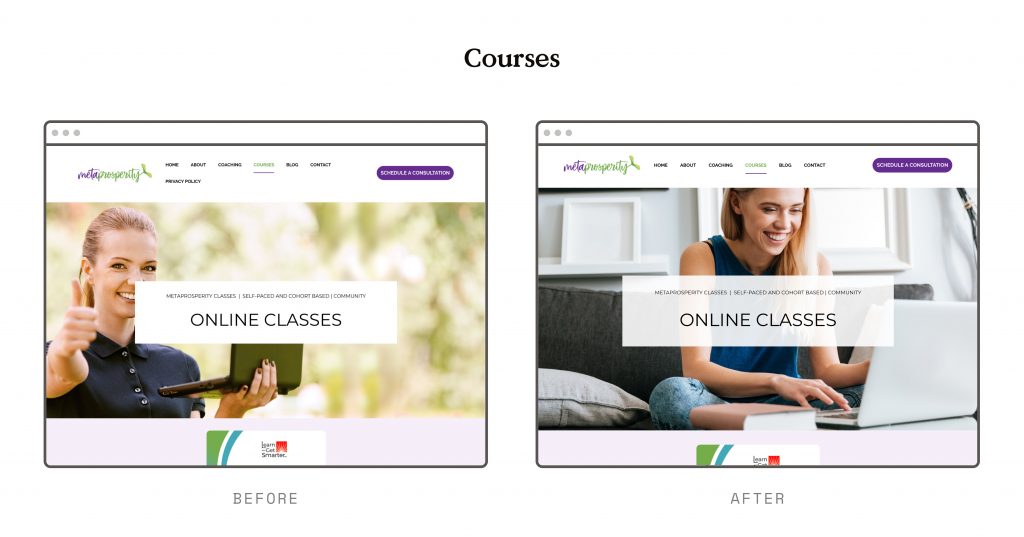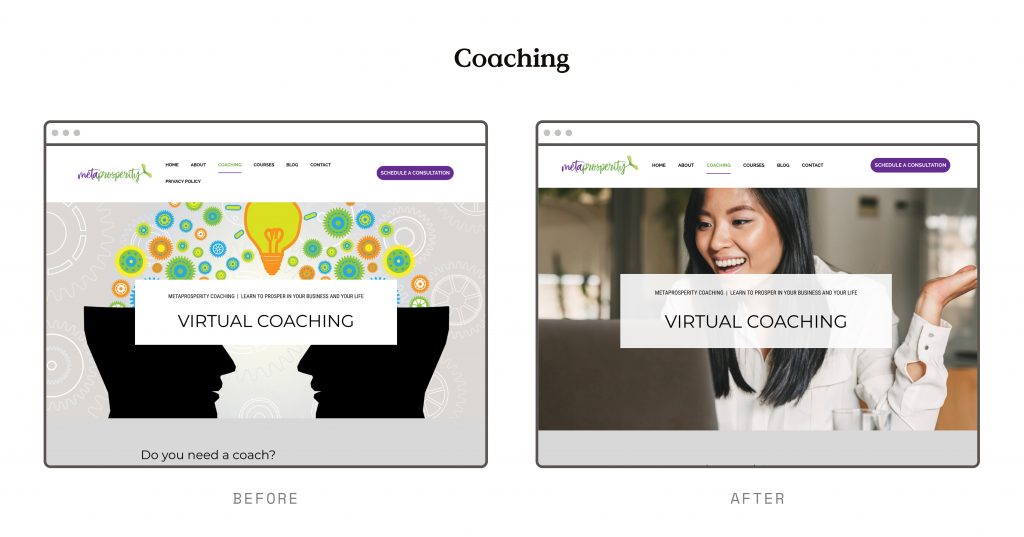 Meet Cheri Merz
Cheri is a business coach and founder of Metaprosperity. She aims to serve women who work traditional 9-to-5 jobs, but who hope to start their own businesses.
Now it's your turn!
Whatever your project, the perfect image is just a couple of clicks away:
Create a cohesive campaign with a similar look and feel by using a suite of related images across multiple pages and platforms.

Increase your conversion rate by split testing photography and pushing your page to perform at its full potential.
Learn more about A/B testing within your Leadpages account

Stand out in social media feeds with Facebook and Instagram Ads that showcase your offer.
Ready to host a little makeover of your own?
Share your results with the rest of the Leadpages community inside our exclusive Facebook Community Group.
We look forward to seeing what you come up with!