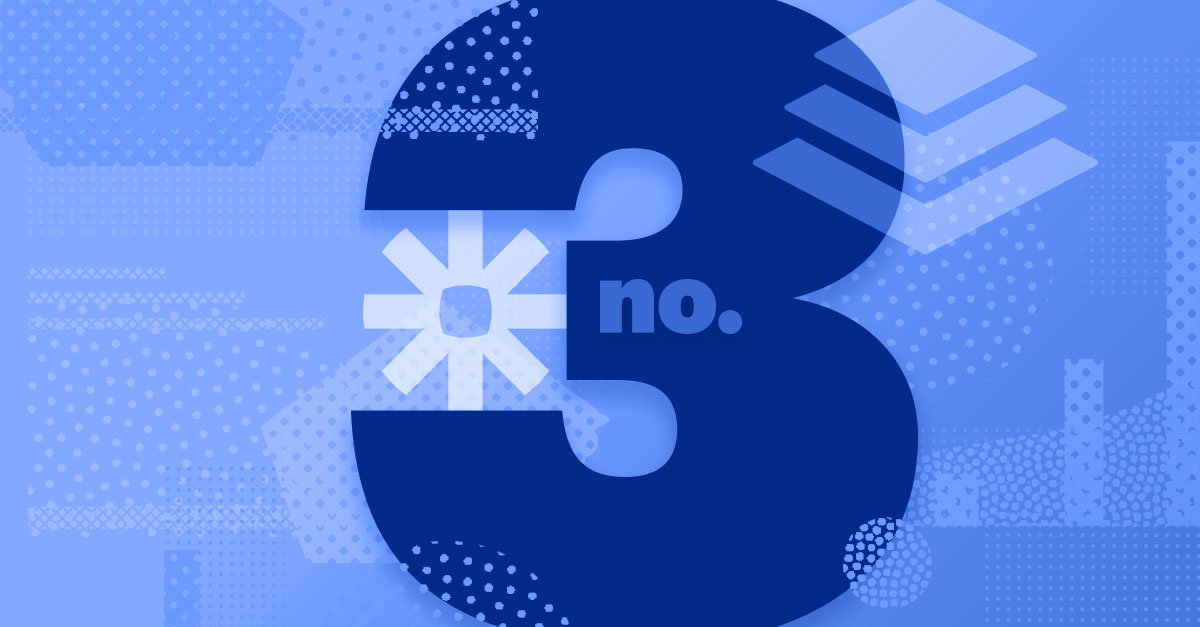 In May 2018, we announced the launch of the Leadpages Zapier integration and now we're back to share even better news: we're leading the Zap pack as the #3 fastest growing app in 2018.
And while that's awesome for our team (kudos!), it's even more awesome for small business owners who are saving gobs of time by simplifying their daily to-do lists and letting Zapier automate their busy work.
You already know that when it comes to generating high-quality leads, Leadpages has got you covered. But what happens after you've snagged a new email address? By connecting your Leadpages account to additional apps in your marketing toolbox and letting the data flow seamlessly between them, you can easily follow-up, nurture, upsell, and grow your business (without putting in extra elbow grease).
With the Leadpages Zapier integration, you can easily connect your leads and send data to more than 1,000 different apps. That's huge.
Leadpages: #3 Fastest Growing Zapier Integration in 2018
Leadpages was featured as one of the fastest growing new Zapier integrations (from October 2017 to June 2018).
After the initial launch, our customers leapt at the opportunity to take their leads to limitless apps via Zapier and we couldn't wait to learn exactly which tools they choose and how they were improving their marketing workflows.
In this article, we'll take a look at some of the most popular Leadpages integrations and what our customers are creating so far.

The Top 5 Zapier-Leadpages Integrations
Here's the list of the some of the most popular ways our customers are using Zapier to connect their Leadpages account to the apps that they use and love. Check it out:
What is it?

Autopilot is visual marketing software for automating customer journeys to help companies acquire and nurture leads through email, web, SMS, and direct mail.
Why use it with Leadpages?
Add contacts to an Autopilot list for new Leadpages submissions
Automatically add contact information from form submissions to an Autopilot list. Anytime you get a new landing page submission on Leadpages, Zapier adds it to an Autopilot list of your choosing.
What is it?
Intercom is a customer communication platform that enables targeted communication with customers on your website, inside your web and mobile apps, and by email. 
Why use it with Leadpages?
Create or update Intercom users for new Leadpages submissions
Activate this Leadpages-Intercom integration to instantly update your Intercom user data. Every time you receive a new form submission from Leadpages, Zapier will update an existing user in Intercom or create a new user if no matching email is found.
What is it?
One of the most popular email services, Gmail keeps track of all your emails with threaded conversations, tags, and Google-powered search to locate find any message you need.
Why use it with Leadpages?
Send emails via Gmail for each new Leadpages form submission
Easily stay on top of leads, contact information, registrants, and all the data you collect through Leadpages whether you're in or out of the office. Set up this Leadpages-Gmail integration to automatically send an email to the recipients of your choice whenever a new form submission is received.
What is it?
Klaviyo is an email marketing platform: powered by data, built for ecommerce and web businesses. 
Why use it with Leadpages?
Add Klaviyo subscribers from new Leadpages submissions
Make email marketing easy by automatically importing new leads to a designated list each time you receive a Leadpages form submission. Activate this Leadpages-Klaviyo integration and you'll easily keep your subscriber lists up-to-the-minute accurate and can rest assured that all your leads are landing in the right place and are ready for your email nurturing to begin.
What is it?
Campaign Monitor is an email marketing tool built for designers. Campaign Monitor makes it easy to send beautiful emails, manage lists and subscribers, and track the results of your campaigns.
Why use it with Leadpages?
Add Campaign Monitor subscribers from Leadpages leads
Easily keep up with your leads by automatically importing and updating their contact data from Leadpages into Campaign Monitor. Every time you receive a new form submission from Leadpages, Zapier will create a new subscriber in Campaign Monitor.
Update Campaign Monitor subscribers from Leadpages leads
Easily keep up with your leads by automatically importing and updating their contact data from Leadpages into Campaign Monitor. When you receive a form submission from Leadpages, Zapier will update an existing Campaign Monitor subscriber.
Want to see all the apps available in the Leadpages Zapier arsenal?
Discover how one small business owner is putting his Leadpages Zapier integration to good use. Spoiler alert: MailChimp, Gmail, and Google Sheets are the heroes of this story.
Brice Sokolowski is the founder of CatholicFundraiser.net and works as a fundraising coach and trainer for Catholic organizations. As a Leadpages customer for more than two years, Brice has always praised the platform for its ease of use and his ability to create professional-looking landing pages in under an hour. So when we launched the Leadpages Zapier integration in May, he was quick to jump aboard.
"For a long time, I'd heard about Zapier but I'd never really used it because my funnels and the things that I was doing weren't that complicated. So, I left it on the back burner. Then, I finally thought that I'd give their free trial plan a shot and when I maxed out on the number of tasks I could do, I bought a paid subscription."
Data distribution for days: Multi-Step Zaps
"I use MailChimp as my email marketing software and I'm a huge fan of the whole Google Suite and I use Google Sheets a whole lot. When I learned that Zapier could automatically collect the people that opted into my Leadpages offer, I thought 'wow, that's a whole lot easier.'"
Brice makes use of his records on Google Sheets to further segment his audience of leads and follow up with increasingly targeted offers based on their unique interest. For example, he may offer a lead magnet type of content to his existing subscriber list, capture those who downloaded the asset and then retarget them with additional related offers.
Leadpages > Google Sheet > Gmail
As a Zapier customer, Brice also has access to multi-step zaps that allow him to connect multiple apps and send data to multiple tools at once. Right now, he's sending his new Leadpages leads to a Google Sheet and trigger an automated email from his Gmail account that serves a personalized message to his newly captured leads.
"By sending a Gmail through Zapier, my emails look like they've been sent from my personal account and I have a better chance that my email gets read."
Brice's Next Steps with Zapier + Leadpages
"What I'm going to in the future is explore email sequences because I can send automated messages right from Gmail, which is just unbelievable." Brice particularly likes that he's able to mimic the look of a personalized 1:1 email, when in fact his content is being sent to a list of several thousand subscribers. Not to mention, that by automating his follow-up activities in this way, he's able to nurture the masses without sacrificing that personalized touch.
"With Leadpages, I'm able to create a landing page in under an hour—it's just so, so helpful. And Leadpages + Zapier is definitely a time-saver. I tell a lot of people, particularly the non-profits that I work with, that they need to look at Leadpages," Brice says. "For me, it's a time-saver, for charities it's a time-saver and I have peace of mind that people are automatically receiving a personalized email right after they opt-in."
Curious to learn about the rest of Zapier's top 10 fastest growing apps in early 2018?
Here's the rundown:
Have you taken advantage of the Leadpages Zapier integration?
Tell us how you use it in the comments section below