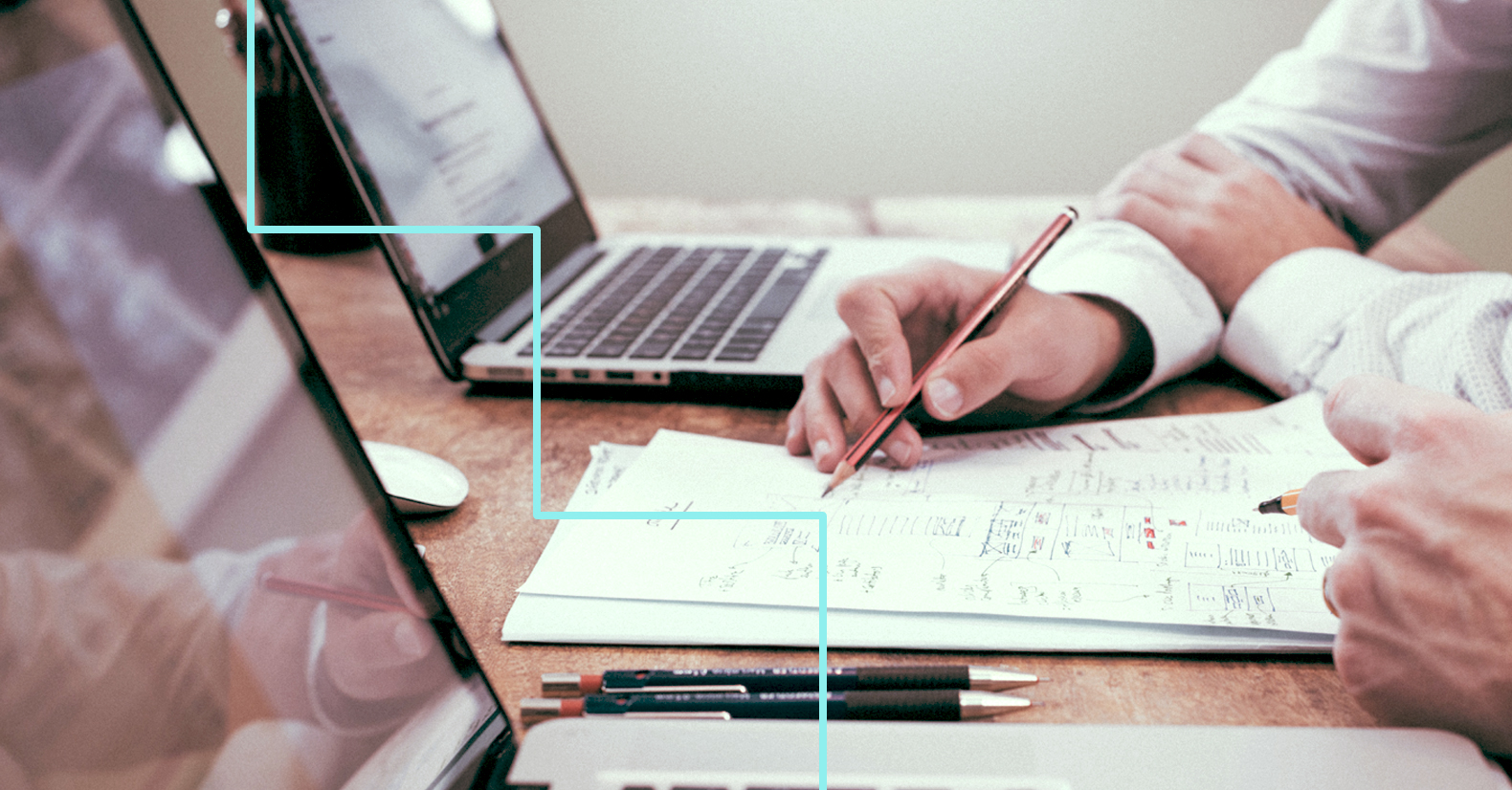 If you've ever found yourself gritting your teeth and white-knuckling your way through building your website, posting on Facebook, and eeking-out new email campaigns, you're not alone. Particularly precarious is the need to market yourself—to own your worth, know your value, and sell your skills/services. It's not easy but it is quite simple. That is—if you have a few fundamental marketing concepts in your pocket.
After all, you'd probably prefer to focus on 'doing what you do'—not 'selling what you do.' You'd rather polish your professional skill an focus on your clients rather than juggle a gargantuan content calendar and a hoard of freelancers.
Most of the entrepreneurs we meet admit to hating marketing—at least a little bit. But they also recognize that it must be done. It's how we connect with new clients and customers and stay in business.
So if you don't necessarily identify as 'a marketing person' and don't particularly enjoy the weekly round of marketing tasks cluttering up your to-do list, this article is for you. We're going to unpack 15 fundamental marketing concepts that will help you reach potential clients in a way that resonates (and could—dare I say—change your marketing mood).
Being aware of these concepts will help cut through the noise and marketing mumbo jumbo to get to the heart of your client's needs and your business's offerings.
15 Fundamental Marketing Concepts & Principles
Dive into each of the marketing principles below or jump to the section that most stands out to you:
1. Before you ask for value, give some.
Your business is only as strong as the value it provides to its customers. The purpose of marketing is to demonstrate and offer that value to customers before they've even decided to work with you. That means that your marketing itself should offer value that meets the customer's needs and demands.
What are you giving to your customer? How can your marketing provide even more value alongside your product or service?
The most important marketing principle to follow is this:
Give value freely and without hesitation. The more you give, the more you'll receive in credibility, thought leadership, conversions, and customer loyalty.
2. Focus on building a relationship, not winning a transaction.
You're selling products in exchange for money. That's a transaction. But if you focus on that transaction, your business won't see results.
Today's market cares less about the actual purchasing process and more about the experience and "feeling" they have when interacting with a business. (This is especially true when dealing with professional services, like consultants or coaches.)
The goal isn't to push the exchange.
The goal of marketing is to build a relationship between buyer and seller.
When you're transparent, honest, and focused on customer service, it establishes a bond that encourages people to buy, to come back to buy again, and to share their experience with their friends.
Understand this marketing principle and you'll win their business a lot more often.
3. Memorable, compelling marketing tells a story.
The best way to build that relationship is through an emotional connection. You want to stir up some sort of feeling in response to your brand. That emotional charge is what pushes people to purchase, and it's what brings people coming back to you time and time again.
Your brand is the story that you tell. You want to share your purpose, mission, goals, and voice to create an emotional bond that transcends past the product itself.
Your marketing should always make people feel something about your brand. You are more than your product.
4. Not all of your leads are ready to buy (and some may never be).
Not all of your leads are going to purchase from you (or even like you), and that's completely okay. Most marketing experts have a pipeline that looks something like this:
1,000 visitors → 200 leads → 75 customers
Or even like this:
10,000 visitors → 200 leads → 10 customers
The goal of marketing isn't to get the most leads, it's to qualify your leads. That means targeting people who could potentially buy… and then pushing those leads heavily towards conversion.
Don't worry if not all of your leads convert at first. With every marketing test and upgraded campaign, your conversion rate will slowly but steadily get better. And once you have a lead, you always have the opportunity for future conversion.
5. Don't assume you know your ideal customer. (You probably don't)
Speaking of qualified leads, who "qualifies" as a potential purchaser? Who will actually buy from you? You'll want to start by defining a customer persona. Who's actually buying from you? Who are you targeting?
You can only build relationships, tell stories, and sell your leads if you have a deep understanding of who your customers are and what they want.
Here is where so many businesses (big and small) miss the mark. They make assumptions. From the small things: how does my customer feel about his problem? To the big things: what other potential solutions did he consider before contacting me?
Sure, every marketer makes a few educated assumptions—but those should be few and far between. Rely instead on qualitative or quantitative data: surveys, questionnaires, interviews, analytics, etc. Get involved in focus groups, take to social media, scour forums. Go where your customers hang out and figure out what makes them tick.
Then, define the exact sort of customer persona you're targeting and what their main pain problems are. Your marketing should hit home with your customer, so be specific.
6. Name your competitive advantage, and then obsess about it.
Once you understand your customer's pain point, you can express how your business solves their problem or addresses their demand.
More importantly, you can define how your business addresses the pain point differently or better than anyone else.
Why should customers pick you over your competitors? How are you uniquely meeting your audience's needs with your offerings?
Your competitive advantage should be at the heart of your marketing. Your unique selling point is the value your services and marketing provide (as referenced in #1).
7. Over-invest in excellent design.
When you think of a brand, the first thing you think of is its logo and aesthetic. That's how the brain works. We think of the visual before we assign words and opinions.
So another key marketing principle to understand: How you design your brand's website, landing pages, and marketing will have an impact on how people relate to your brand.
What matters even more than the colors and imagery itself, though, is the consistency of your design. You want all of your marketing and branding to flow together cohesively. This creates a visual association that customers can rely on when they interact with your brand.
This is one of our favorite marketing concepts because with a great landing page builder, the heavy lifting of design is handled.
Check out some of these design resources to get you started:
We also love this article on Hubspot, written by Karla Cook, with real-world examples of how to create a consistent visual brand identity: 21 Brand Style Guide Examples for Visual Inspiration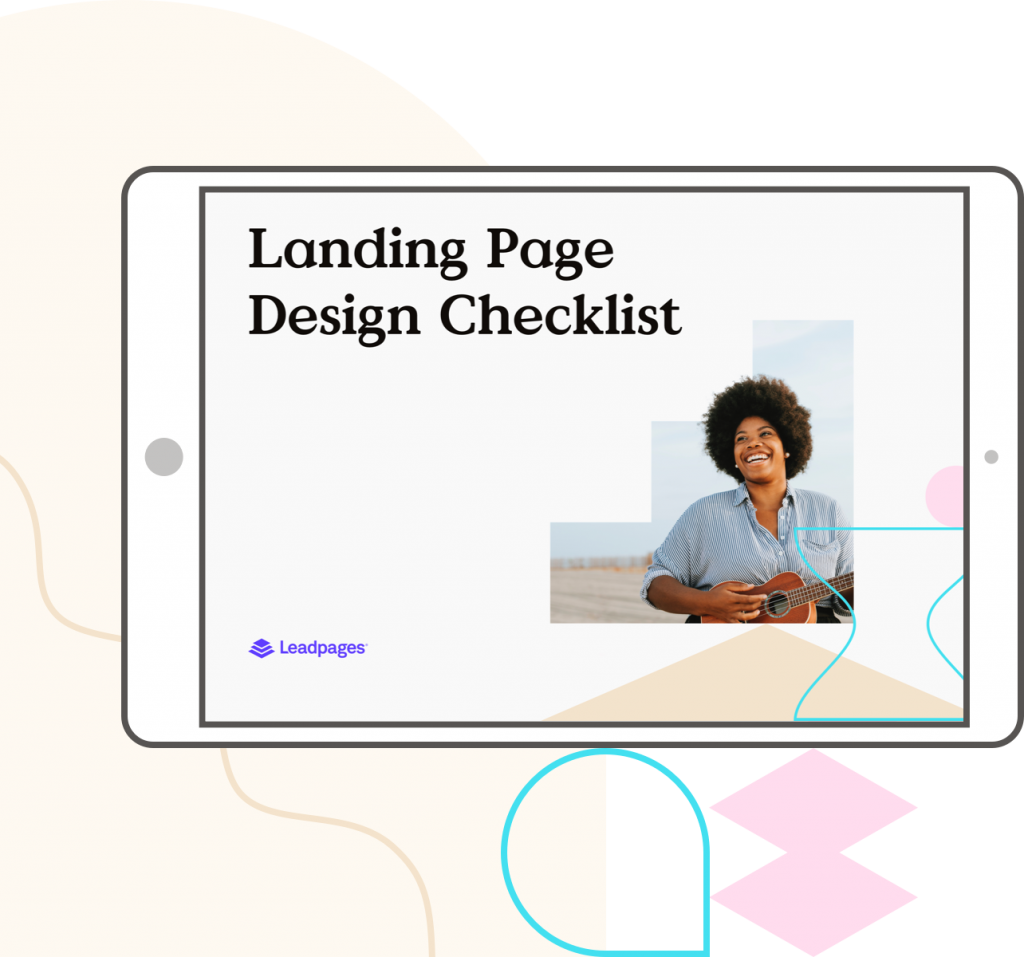 Learn to design any page in no time.
8. Over-index on outstanding copywriting.
Your brand voice is how you talk to your customers. That conversation is how you build an emotional connection. And how you talk about your offerings determines how people will respond to your business.
Don't underestimate the importance of consistent copy in your website, landing pages, email, print, and even in how your employees speak to customers (and to one another). Like design, your brand voice is how people will automatically think of and judge your brand.
The simple rule to writing great copy: Write copy the way your brand would talk if it were a person.
Check out these 7 Landing Page Copy Hacks (That The Pros Know By Heart) to get more info on writing incredible marketing copy and nail down this marketing principle.
9. Have reverence for the power of social proof (and a process for collecting it).
Word of mouth and testimonials are one of the most effective ways to acquire new leads, convert them into customers, and keep them for the long haul.
Social proof shows that you are a legitimate business who can solve the customer's pain point effectively.
Word of mouth
There are two types of "social proof." Word of mouth marketing is when your customers tell their friends about you. Those leads value that personal recommendation, so they're more likely to be engaged with you (and buy from you).
Delve deeper into why word of mouth marketing is the most important social media.
Testimonials
Testimonials are used for new leads who don't necessarily come from a customer. But the testimonial works like a personal recommendation by proving that your company has had success with previous customers.
Placing testimonials all over your website and landing page can be your number one tool for conversion. An effective way to get more leads and sales is just to ask previous clients for a blurb about you and use it to prove your credibility.
But it's important to make sure your testimonials are relevant. You want your leads to identify with the customers who wrote the testimonial. A testimonial from a 50-year-old woman might not have any clout for a 12-year old boy.
Use testimonials to prove your success to your target audience.
10. Social media isn't the end-all.
Of our 15 marketing concepts shared here, this one often gets misunderstood the most. Social media is an important part of modern marketing. But it shouldn't be your business's primary focus. Social media is a tool—it's not the end result. Don't think you're out of business if you don't have a lot of followers.
Use social media. Don't let it use you.
Also, you don't need to be an expert in social media to get it to work for you. Keep it simple. Focus on social platforms and strategies that your audience wants to see. Check out this awesome speaker series with 5 simple social media strategies to get started.
A big note:
Don't rely on social media followers as your "lead list." Followers are not leads. All of your followers could stop following you tomorrow, and you'd lose all of your business. That's why email lead generation is still so critical to holding on to your clientele.
Still, you can find a lot of value in social media if you know how to convert your followers into subscribers.
11. Retention is less expensive than acquisition.
Once you have a lead or customer, your primary goal is to keep them coming back over and over again. The cost of acquiring a new lead is drastically higher than keeping one you already have. In fact, it costs about 5x as much to acquire versus retain. Harness this marketing principle and instantly boost your ROI.
Automate acquisition, so you can focus on retention. You want to have an incredible landing page and website that are designed for capturing leads and pushing conversion. This frees your time to focus on retaining current clients and pushing word of mouth marketing—while you'll still have a strong number of qualified leads coming through your landing pages.
Read More: Creative Landing Page Examples To Fuel Your Lead Generation
12. Effective marketing is often inexpensive.
A lot of business owners, especially solo-preneuers or startups, shy away from marketing because it feels too expensive. But marketing isn't as pricey as it used to be when TV ads and billboards were big. Now, marketing can be incredibly low-cost but still show major results.
Landing pages and websites—that are optimized for conversion—can bring in a lot of business at a super low cost. With Leadpages standard plan, you get 1 website, unlimited landing pages, and so much more for under a dollar per day. Check out how much Leadpages costs to see how cost-effective marketing with us really is.

There are a lot of email marketing automation tools on the market with varying pricing structures. A basic plan shouldn't cost a lot, and you can integrate with Leadpages to start collecting emails and nurturing leads.

Word of mouth marketing and referrals have almost no cost, but they provide a huge reach with major engagement. You can empathize and focus on this as a strategy (even with referral incentives).

Host a social media page for just the cost of time and taking a few pictures and consider investing in higher quality visuals and/or some social media advertising, depending on your budget. 
13. You can't improve what you don't measure. And you can't get better if you don't test.
Your marketing campaign isn't going to be perfect at first. Like anything, practice makes perfect.
Split testing is the best way to know exactly where your marketing is succeeding, and where it could use some improvements. You should test anything and everything: emails, landing pages, websites, and more. The more specific you are with the tests, the better you'll be able to understand your audience.
For example, you might send an email to two groups of people. The email is the same except for the subject. One subject line uses the recipient's name and the other doesn't. Whichever has a greater open rate and conversion rate will tell you whether or not your audience wants to see their name in the subject line.
Psst… Leadpages offers a drag and drop split tester for landing pages. This makes it easier than ever to change landing page variables, track your results, and "keep" the page with the highest success rate.
14. Let the market decide.
Don't hold back on your marketing out of fear or embarrassment. Not sure your audience will want to see a specific statistic or visual?
It's not up to you to decide. If you have an idea, try it out. Put it out there, and let your audience tell you whether or not it's worthy. The marketing moment could do super well or be a major flop, but it doesn't matter. It's about trying until you find something that sticks. And usually, what sticks will likely be really unique and become your competitive advantage.
(As long as the ad is appropriate and not offensive.)
15. Have fun with it.
The best marketing doesn't feel like marketing. If you hate marketing, that hatred will bleed into your marketing materials (and it won't be successful). So make it fun and reframe your view on marketing.
Think of marketing as chatting with customers, showing off your business, and experimenting with new ideas. Whatever you love most about your business, marketing just helps you improve it: serving more people, expanding your offerings, growing your understanding of customers, expanding your mission, or even just getting more profits.
Marketing helps your business shine!
How will you use your new marketing concepts?
The goal of marketing is to connect with your customers. It really should be (and can be) that simple.
Start with a website and landing page that are made to capture and convert leads. Mastering lead generation is the fulcrum of marketing success. And it's easier than ever with Leadpages' optimized templates, abundant integrations, awesome resources, and quality customer service.