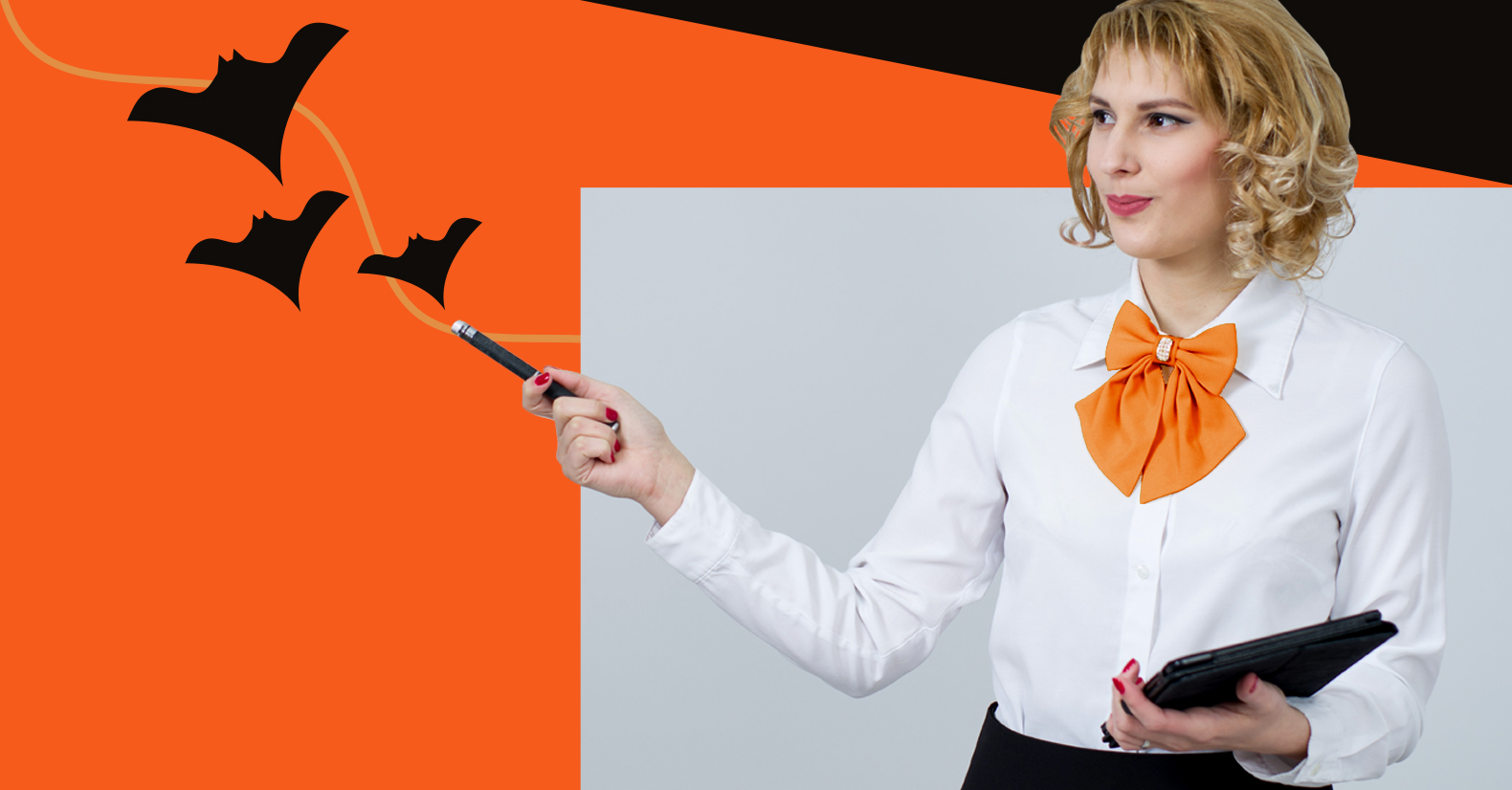 Eleanor Roosevelt once said, "learn from the mistakes of others. You can't live long enough to make them all yourself."
And her advice is as applicable today as it was 50 years ago. Small business owners and marketers make mistakes—it's the price we pay for pushing the boundaries and striving to create something new.
Starting a business, building an audience, and marketing online—they're all activities that are riddled with trial and error. Theories, best-practices, educated guesses, they only get us so far. At the end of the day, our audiences tell us (in no uncertain terms) what sells and what stinks.
As Halloween approaches, we've decided to bring you some of the scariest marketing mistakes that you can learn from and steer clear of in the future. So, don't get all ghoulish on us—here are eight of the scariest marketing mistakes to avoid in 2020. 
1. Haunted by a lack of marketing strategy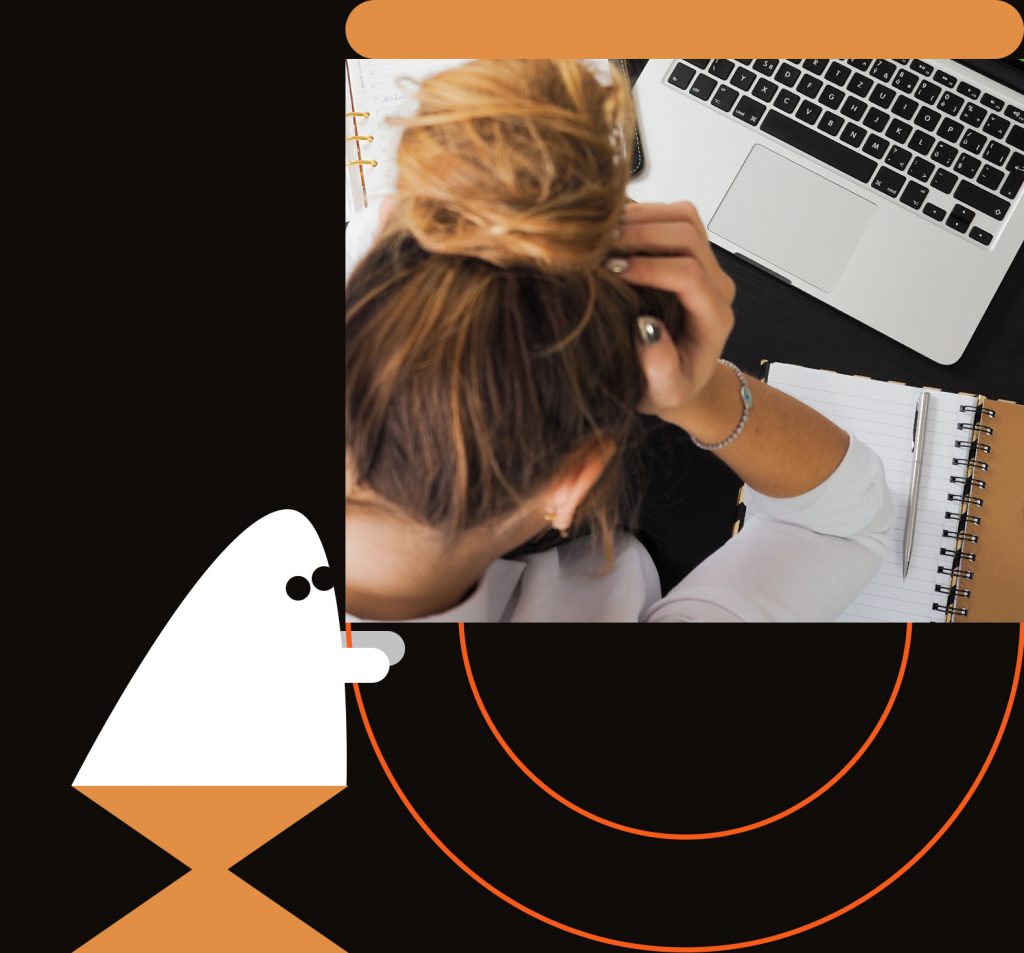 A common variable of a profitable business is having a well-thought-through marketing strategy. A marketing strategy guides what objectives you set, audiences you target, content you create, marketing campaigns you launch, and how you measure your success—all essential to running and sustaining a business.
A marketing strategy should answer questions like:
Why are you in business to begin with?
Who is your core audience?
What will you charge for your goods or services?
What is your overarching marketing goal?
What information do you want to convey?
Where will you market?
When will you offer promotions/discounts?
How will you measure success?
Real-world application: Need inspiration from a recognized brand? Look no further than Starbucks (creator of the basic, yet so delicious Pumpkin Spice Latte). This brand is a master of planning—and it shows through their success. Take a look at how Starbucks' audience informs marketing strategies and activities. 

Trick
Don't forget to create a well-documented strategy.

Treat
Do create a master-planned document like Starbucks.
2. You're living in a graveyard by failing to put your audience first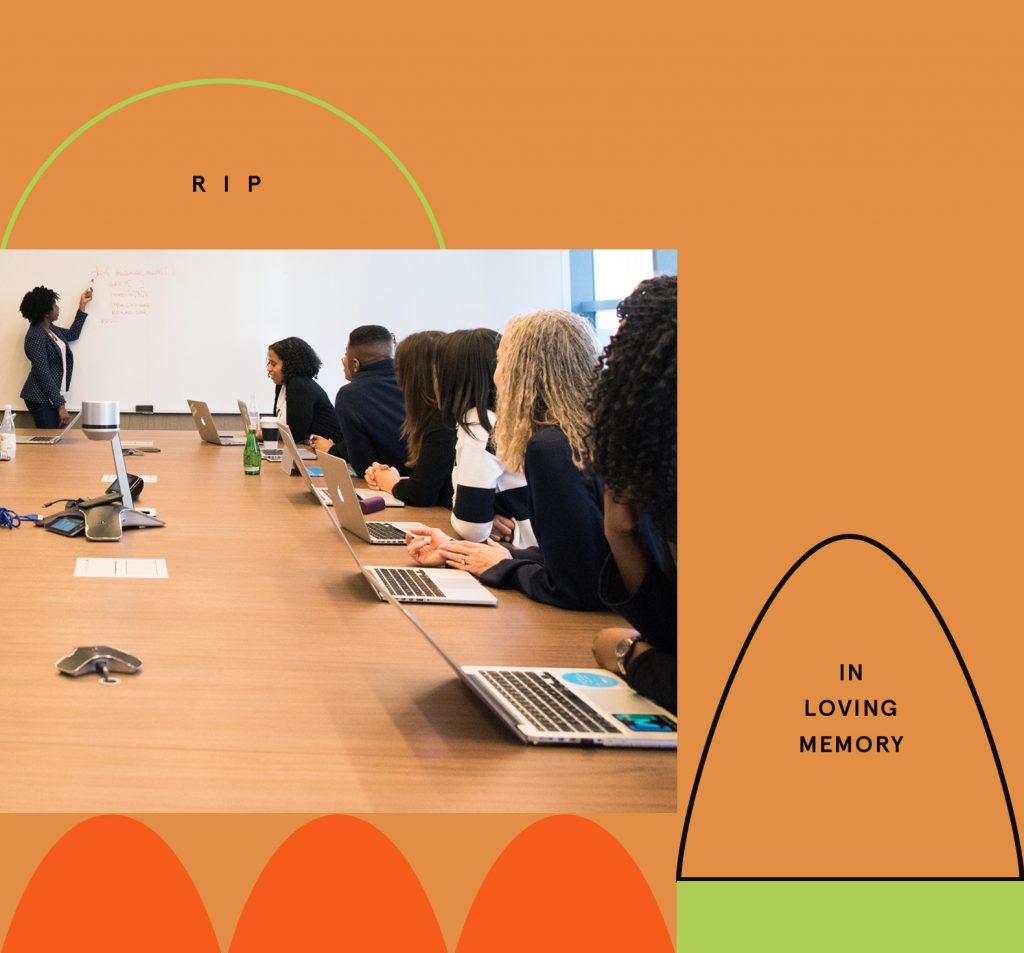 Audience focus is a testament to advanced marketing, yet most fail to create content audiences actually need.
Developing meaningful relationships with your audience is paramount in a world where people are constantly bombarded by marketing messages. Forge a bond with them with consistent, informative, and hyper-targeted marketing messages that your customers can relate to and find value in.
Failing to put your audience first puts a nail in the coffin. So, how do you avoid the proverbial coffin? Try two things:
Understand the pain points: Decode your audience's challenges from their perspectives by gathering feedback from several sources—like a customer support team, call center, social media, or even directly from the customers' mouth.

Create audience personas: A marketing benchmark report shows that 77% of the most successful marketers use audience personas, compared to 36% of the least successful. Personas help personify customer archetypes and serve as an excellent guide for other marketing efforts.
Real-world application: MyMoney.gov organizes content by investment goals, making it easy for visitors to scan and select a path that aligns with their personal scenarios. Take a hint from them and research your core audiences and tailor content specific to each customer archetype.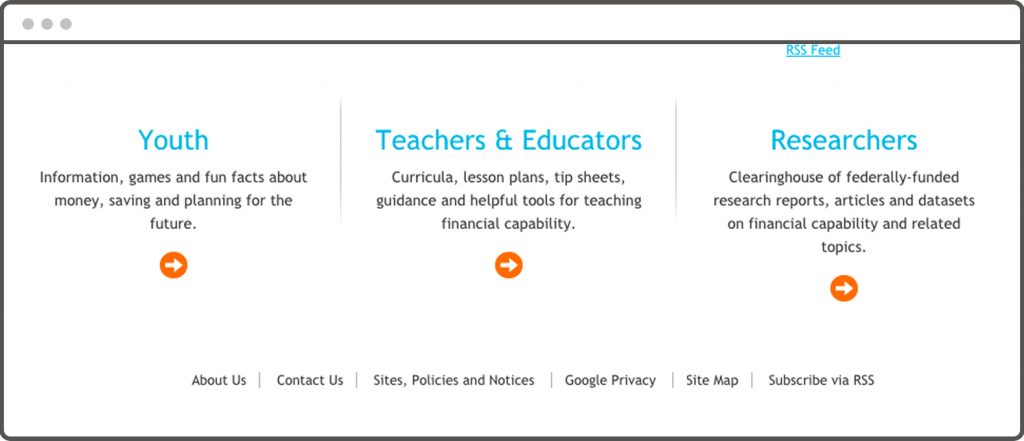 Trick
Don't forego audience research.

Treat
Do research and create customer archetypes. Then, tailor content specific to them!
3. Your authority is masked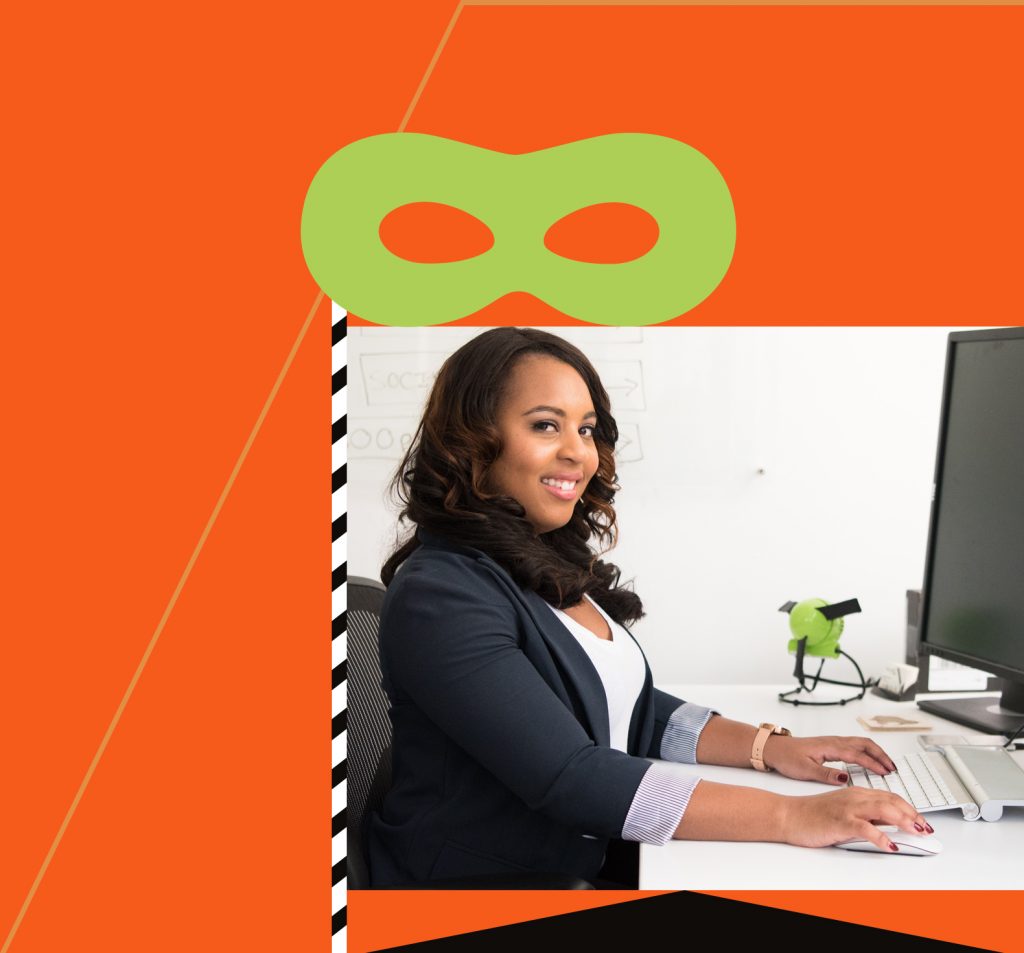 When uncertain about making a decision, people look to external sources. Just take it from Dr. Robert Cialdini, an author, and expert in the art of persuasion. One of the five principles of persuasion (which is what every business is ultimately trying to do) is authority.
When businesses are viewed as an authority figure on a given subject matter, eyes draw, and ears perk. Even if you are a small mom and pop shop, you can harness authority in several ways, like:
Through reviews and testimonials from legitimate and recognized people,
Showcasing your company's leadership team or a person of power
By publishing a co-branded content asset with another prolific company or person
By creating a clear and persuasive About Us page
By merely stating your value with confidence
Real-world application: The best brands in the business exude authority simply by showing their authority. For example, as a coach you could offer a free consultation to prove to potential customers you're knowledgeable in your given area. Then, upsell away.
And remember, always be upfront about your credentials. List them on your website!

Trick
Don't assume your audience already trusts you.

Treat
Do showcase proof points like customer reviews or your credentials to show off your authority.
4. You are frightfully unaware of your competitors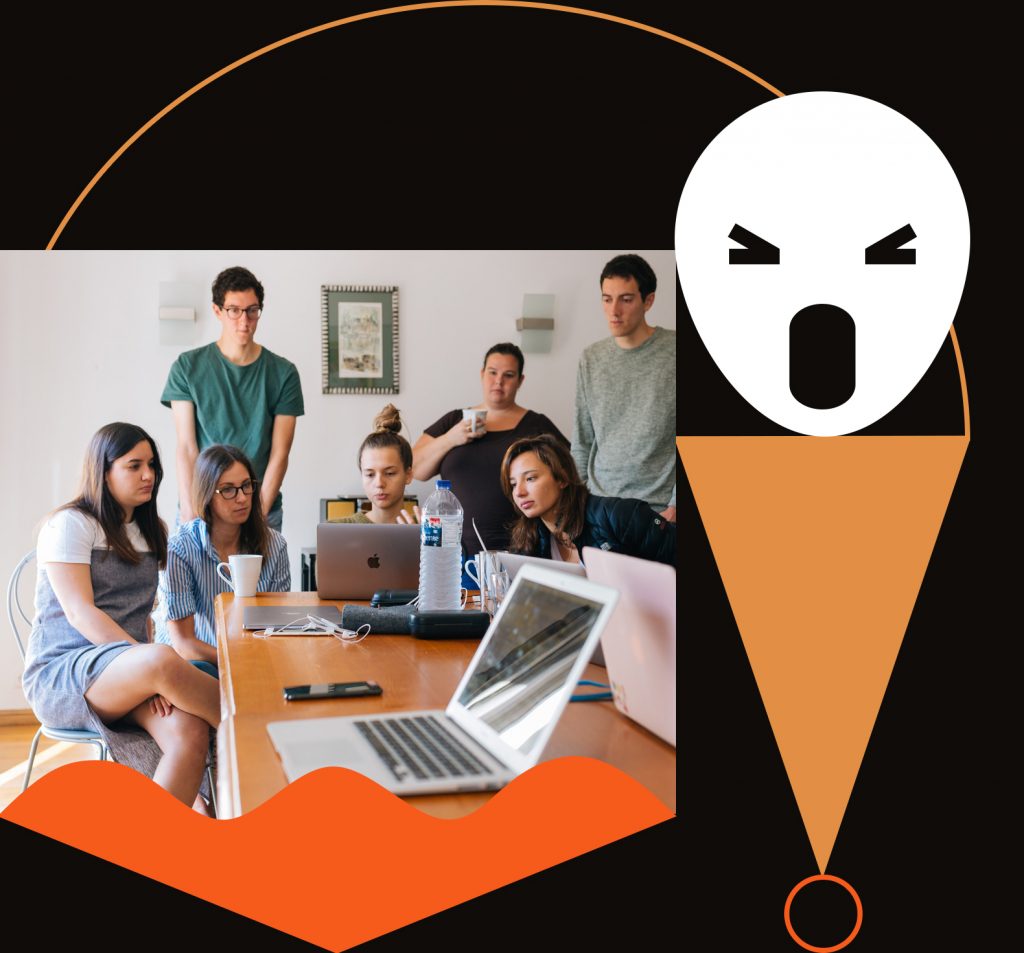 Unfortunately, many marketers make the mistake of having tunnel vision when it comes to their own business' marketing. This shouldn't be the case. Keep an eye on how your competitors are marketing. Believe it or not, you are not "cheating" if you study and in some cases, emulate your competitors' marketing plans. Always strive to be better than your competitor. Doing this will keep you at a competitive advantage.
Pay attention to:
Tactics they've started and stopped (and find out why)
Tactics that work/ed
Their marketing messages
Their unique selling point
Where they market
When the market promotions
Need help with quantifiably comparing your value to other businesses? Here are competitive benchmark tactics to measure your brand.

Trick
Don't give competitors undue influence in your business decisions. (But do keep an eye on them!)

Treat
Rather than trying to 'be better' than the competition, do try to think differently and bring something entirely unique to the table.
5. Your website has cobwebs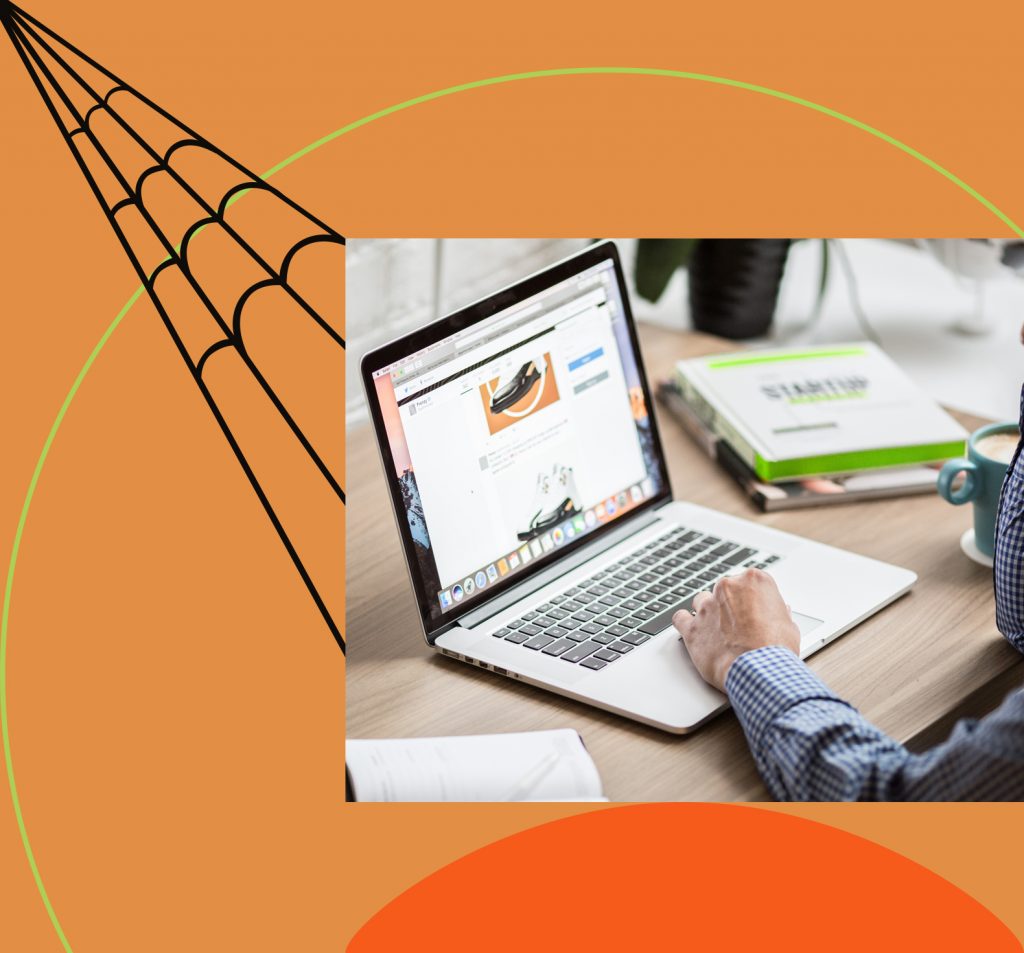 Many marketers spend a ton of time creating a killer website, yet once they put in the effort, they stop and think that people will naturally navigate to it. For most businesses, this is not the case. You need to drive visitors from other channels to your website. Then convert them on your site. If you do this, you've got a goldmine.
Real-world application: Think long and hard about the channels that drive traffic to your website. Here are some easy ways to promote your website:
Remember: having a website is not enough. Bring people into your site through a mixed bag of marketing tactics. Here's an example of drawing people into your website via Facebook Ads, using a Leadpages landing page: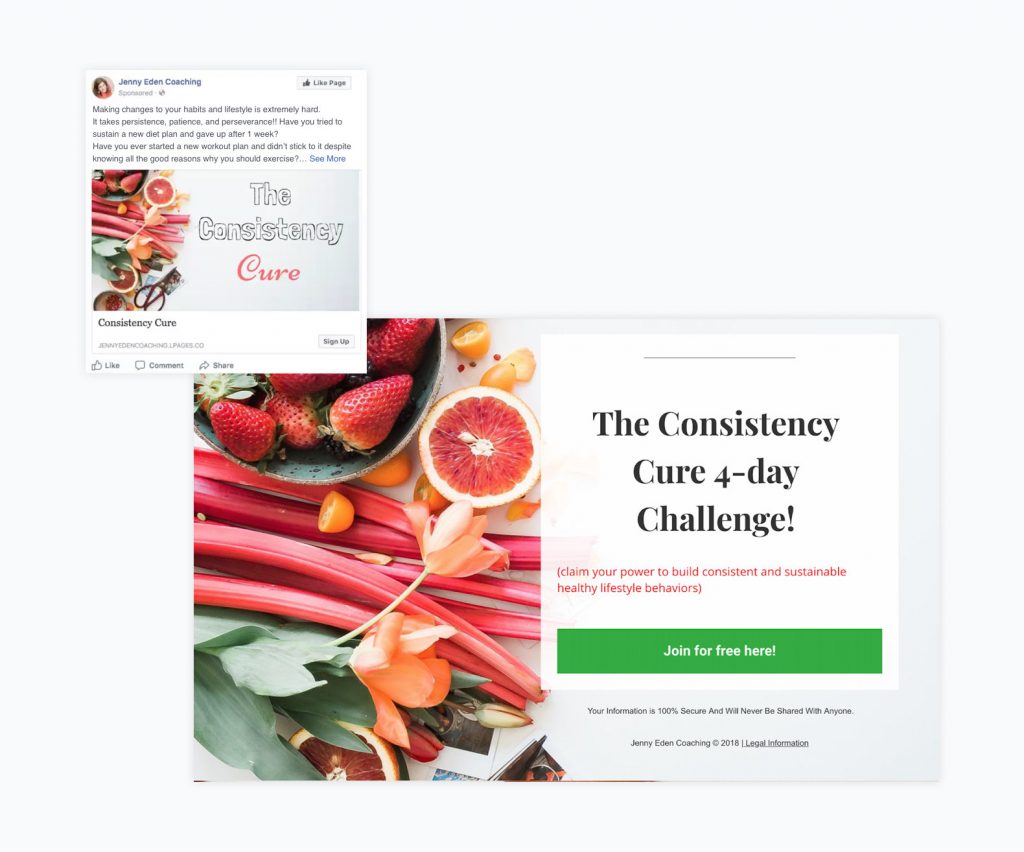 Trick
Don't think that people will automatically attract to your website.

Treat
Do drive visitors from other channels to your website. Then convert them on your site. If you do this, you've got a goldmine.
6. You lack "focus-pocus" on customer retention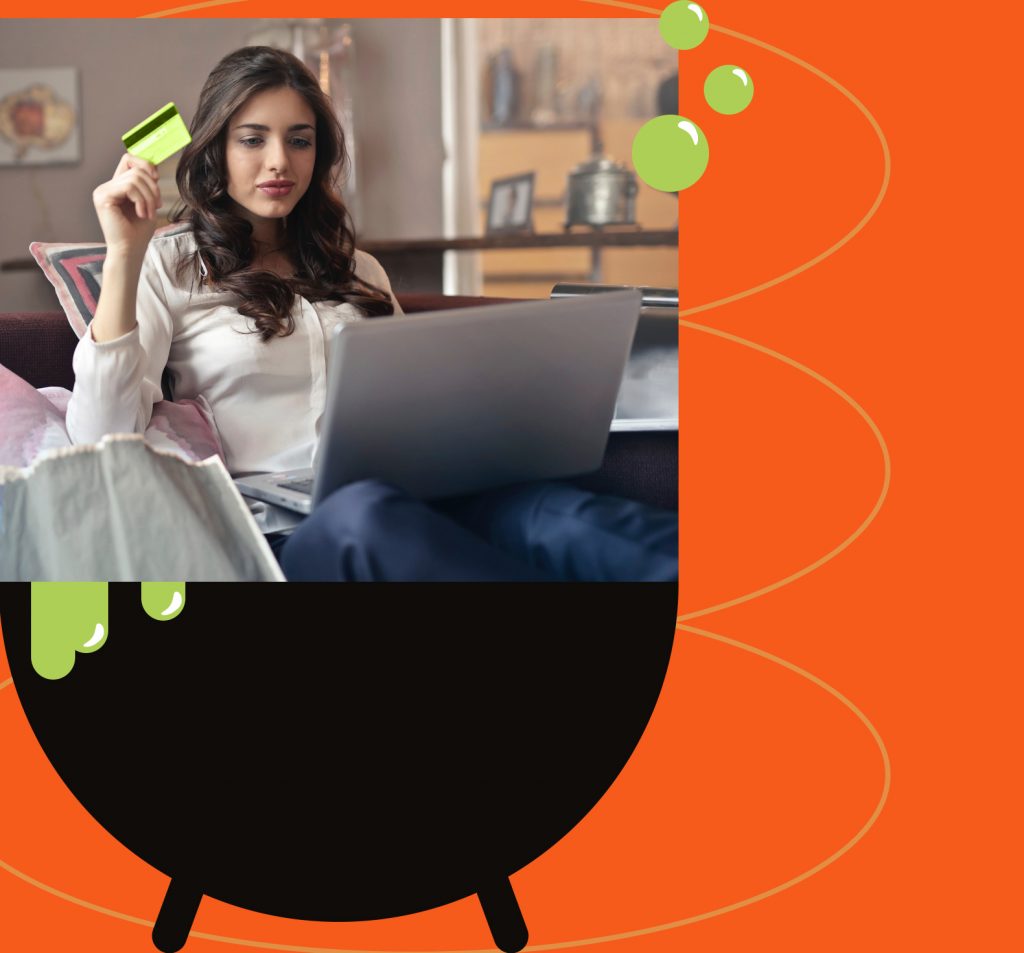 Many marketers' sole focus is on getting new customers, not retaining current ones. They focus more on acquisition than retention, when the real bread and butter is repeat purchases from your existing customer base. In fact, U.S. companies lose $136.8 billion per year due to avoidable consumer switching, according to CallMiner.
Instead of focusing on baiting new customers—think about that lifetime customer value and how to improve it. Ask yourself, "What are you doing to retain customers?" Make sure that a portion of your energy and budget goes to retention.
Real-world application: Think about the mainstay brand Amazon. They are amazing at customer retention because they personalize marketing messages based on previous search and purchase history. Practical eCommerce reported on their retention strategies in a recent post, revealing the growth in repeat buyers. Here are some practical ways to boost retention:
Customer loyalty programs
Customer newsletters
Customer education programs (Leadpages does this with our "Bob the Teacher" series.)
Alert bars with unique selling points or related items
Fast fact: Increasing customer retention by just 5% can boost profits anywhere from 25-95%.
Here's an example of how Amazon tailors its marketing messages to customers based on user behavior, driving additional purchases:


Trick
Don't think that people will automatically be brand fanatics.

Treat
Do think about lifetime customer value and tailor marketing tactics to repeat buyers.
7. You don't carve out time to care about visuals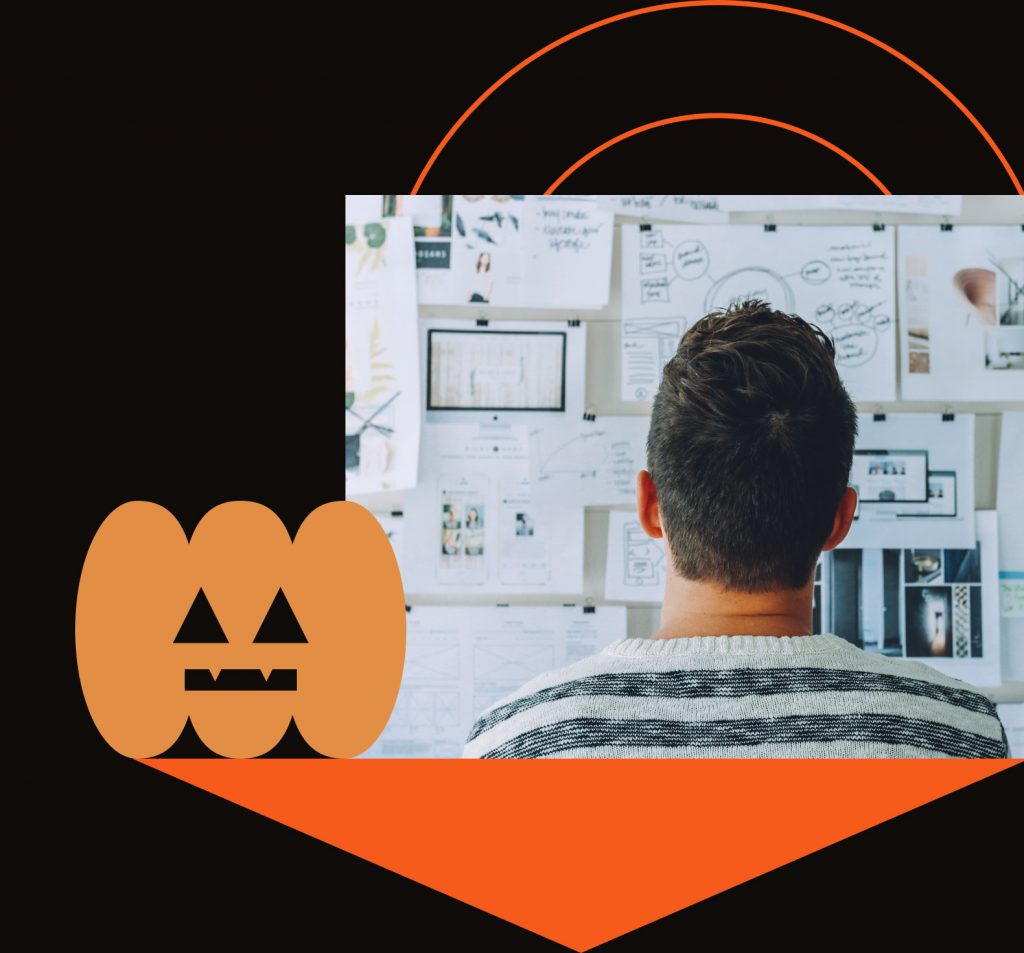 Human brains value visual content. Our minds serve as a giant image processor hard-wired to remember life experiences through pictures. Visuals—like infographics, video, pop-ups, hero images, charts—help our brains both process and recall information. That recall is enormous when it comes to converting and keeping customers.
Take some of these visual ideas, for example:
Break up copy with a visual asset every 300 words—at least.
Show readers what you mean through descriptive infographics or "how-to videos." Don't just tell them.
If you have access to data or studies, visually portray them via maps or visualizations. Here's an example from GE Healthcare: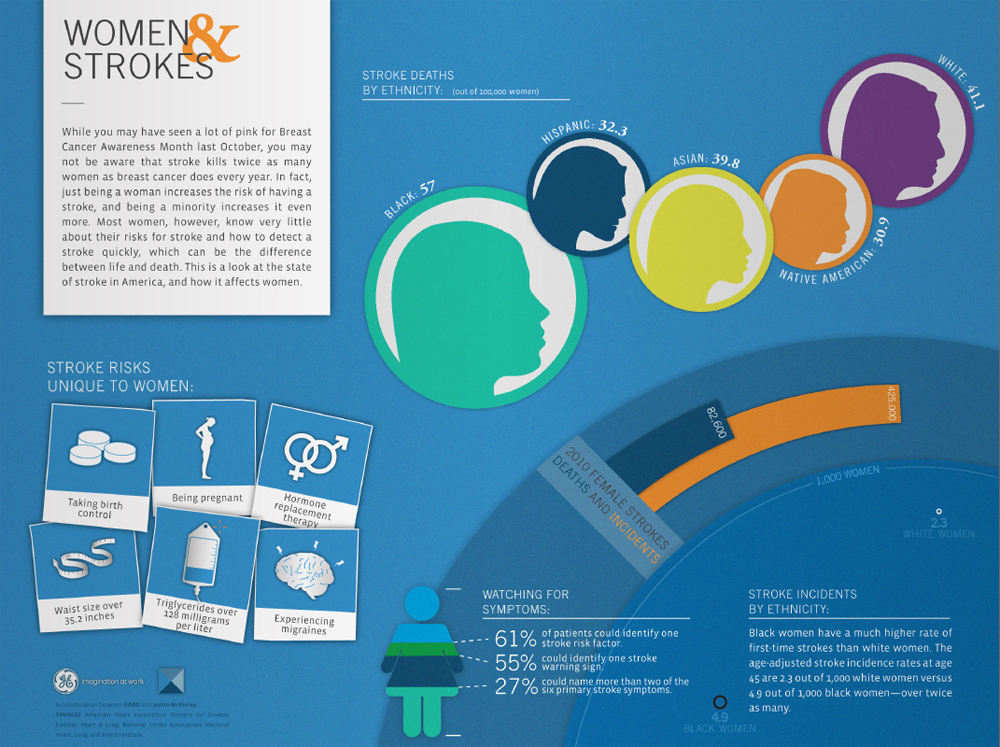 Trick
Don't use large, lengthy blocks of texts and forget about incorporating visuals.

Treat
Do use visuals to help your visitors both process and recall information.
8. Ghosting previously executed marketing tasks or channels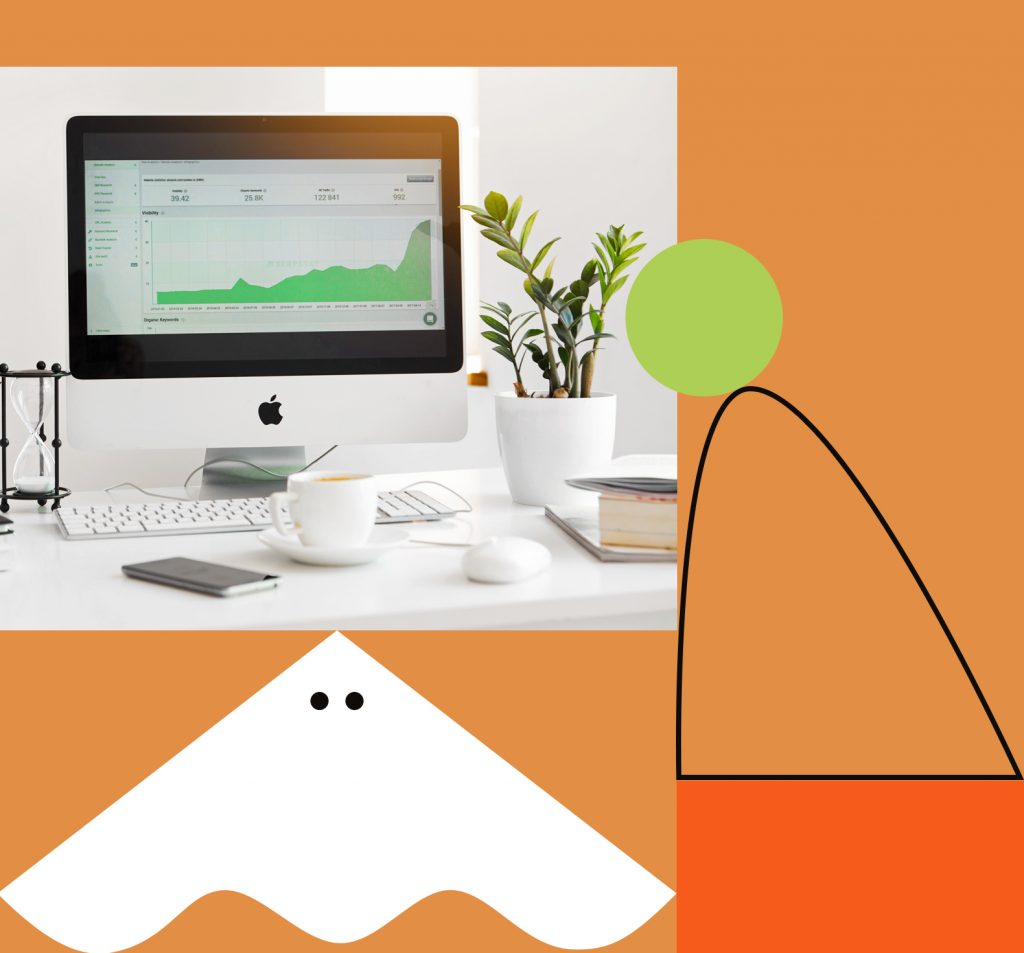 Many marketers make the mistake of leaving marketing tactics to collect dust once they've crossed something off their list. This shouldn't be the case. Marketing is not a one and done task. Your marketing activities should be constantly refreshed based on how they're performing.
The primary risks are:
1) Leaving campaigns to run 'evergreen' too long that they hit too high a frequency or are no longer relevant.
2) Not learning from the successes and failures of a past campaign and applying those learnings to the next iteration.
Real-world application: Take a cue from your brands' analytics. (We like Google Analytics. And if you're a Leadpages user, use your internal insights to view what's working and what isn't.) For example, if you have a page with low traffic or even a marketing channel that is not converting leads, you can think of ways to refresh it.

Trick
Don't re-model, re-work, and recycle your marketing plans, strategies and messaging.

Treat
Do refresh dated content and strategies.
Mistakes make better marketers
No marketer is perfect, and everyone makes mistakes. Luckily, the first step is an acknowledgment of your mistakes.
And once you have spotted your missteps, you can take the proper steps to recourse the errors. Take the above marketing mistakes in mind and avoid the scaries.
You can't just hand around for a spell to magically procure leads and conversions. It takes effort; and a lot of trial and error.