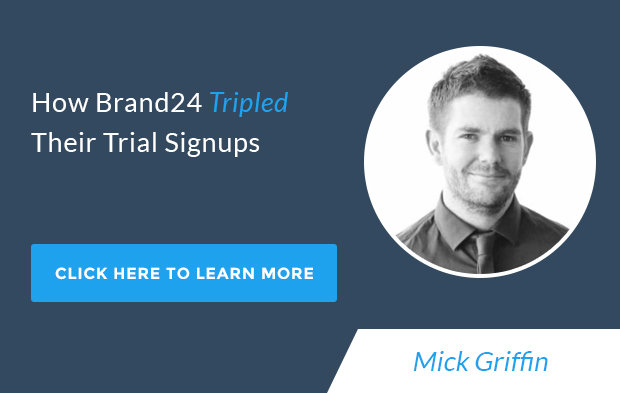 Note: The Tactic Brand24 Used To Increase Signups Without More Website Traffic Is Available For Download.
Click Here To Download
Our Guest:
Mick Griffin is the Chief Revenue Officer at Brand24, a SaaS company that serves as a social listening tool that helps brands connect to customers online wherever the conversation is happening. Brand24 was founded out of Poland 4 years ago and has recently undergone a global expansion the past 12-18 months. They serve over 1,000 customers and track 30,000 brands every month.
A Quick Preview of the Podcast:
How to provide the information needed to encourage prospects to signup for your offer
Why simplifying the signup process increases opt-ins
How to optimize your home page to increase conversions
To See These Tactics In Action:
Click Here To Learn How Brand24's New Customer Experience Approach Tripled Their Conversion Rate
To See The Transcript:
Learn How Brand24 Implemented One Tactic To Multiply Their Trial Opt-In Rate