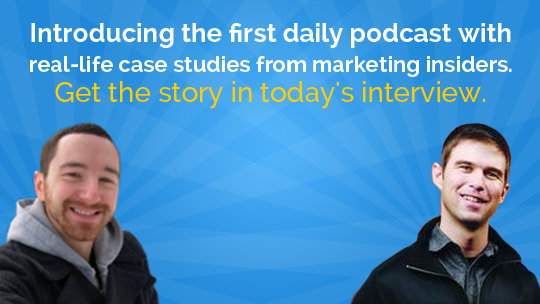 [powerpress URL="https://www.leadpages.com/blog/wp-content/uploads/2014/03/TimPaigeClayCollins.mp3″]
Click play above to listen to today's interview and find out…
The First Five Podcast Guests: Find out who Tim is interviewing in the first five episodes of ConversionCast when it officially releases tomorrow.
The Scariest, and Most Successful Thing to Test: Find out why one of Tim's guests just had massive success testing "the scariest thing you can test."
How to Use Everything You're About to Hear in ConversionCast: Data only takes you so far. Find out how to use the results you'll hear in our podcast.
Again, ConversionCast officially launches tomorrow with the first five episodes.
But that's only the beginning. We have plenty of surprises coming for you this week and next to kick off this launch.