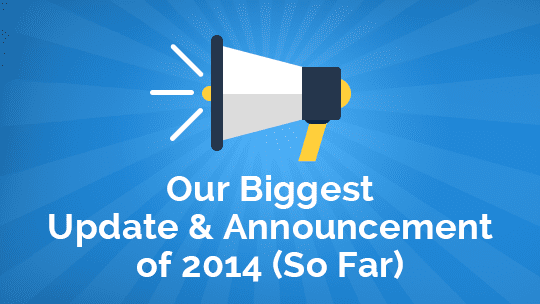 By Kat Von Rohr, Writer for LeadPages
First, we first brought you LeadPages, and offered you over 60 landing pages for growing your business.
Then, we introduced you to LeadBoxes, and gave you a way to grow your list without a landing page.
Now, we're gearing up to release the biggest lead generation update of 2014.
Our development team has been quietly working behind the scenes to perfect a new lead generation tool for you. After months of work, we are  finally ready to release it to the world.
We're officially launching this new lead-gen tool tomorrow. That means if you're a pro LeadPages customer, you can start using this new innovation in less than 24 hours.
For now, here's a quick preview of what's coming…
No Landing Page Required
We are officially making this announcement tomorrow, so I can't give you all the details on this new lead-gen tool yet.
But I can tell you this new innovation will make it easier than ever before to build your launch lists, sub-lists and boost your attendance for your webinars. Also, like LeadBoxes, this new lead-gen tool also lets you build your list without a landing page.
In fact, when used correctly, this new lead-gen tool could dramatically increase your opt-ins on any list you build from now on. (Again, no landing page required.)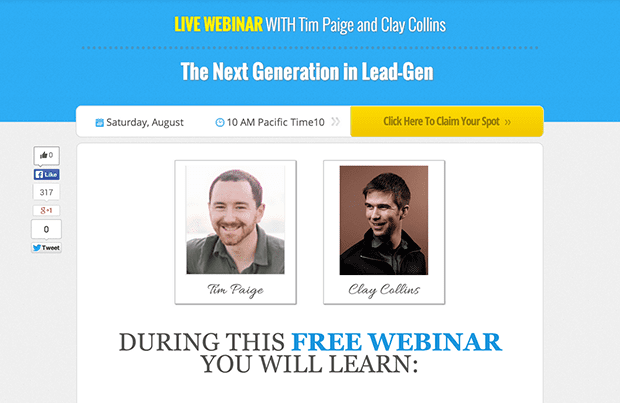 Here's the story of how this all came about…
Why Not a "Zero-Step Opt-in?"
For a while now, we have been showing you how a two-step opt-in process boosts your opt-in rates across multiple industries.
As a reminder: A two-step opt-in process asks your prospects to click a button before they can opt-in for your list. So your potential customers literally have to take two steps on your squeeze pages before they can join your email list.
If you sort the pages inside LeadPages with our built-in conversion tool, you will see that the eight of the top 10 performing pages at LeadPages have two-step opt-in processes.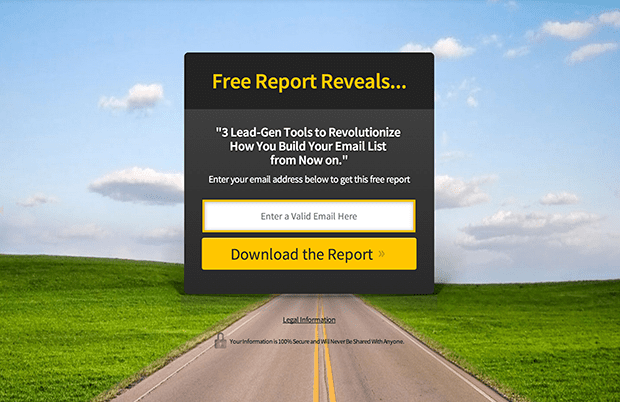 Knowing how well a two-step opt-in process works, our team started brainstorming a while back.
We started asking questions like: If a two-step opt-in process boosts conversions – why not introducing a three-step? Or some other form of a two-step?
Finally, Our CEO, Clay Threw Out Another Idea…
"Why Not A "Zero-Step Opt-In?"
"Zero steps" means we ask your prospects to take as little action as possible to opt-in for your webinars, your launches or your sub-lists. That was it. That was the inspiration for our new soon-to-be-released lead-gen tool.
Now after months of work, we're ready to release it to the world.
Again, we're officially introducing our customers to this new innovation tomorrow. Check back tomorrow for a full video tutorial on how to use this lead generation tool in your business.
In the meantime, do you have a guess about what we're calling this latest lead generation tool? (We're not really calling it the "zero-opt-in process.") If so, please drop it into the comments. (I'll give you a hint: The name of this tool has been quietly announced somewhere online already.)