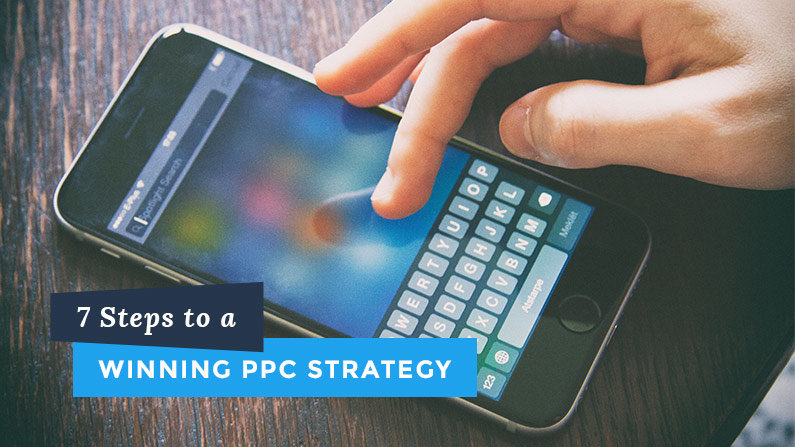 In a perfect world, whenever your ideal customers went to Google and typed in a search for something you offer, your company would be right there on the first page—simply because you're a great company with a high-quality website.
Most of us don't live in that world. We've got competition for those top slots. Maybe your competitors were racking up traffic for years before you came on the scene. Maybe they have a formidable structure of backlinks pointing to their site. Or perhaps they've got a phalanx of SEO experts on retainer.
That doesn't mean you give up the battle for Page 1.
Why not? Leadpages' paid-media manager, Andrew Scherr, sums it up like this:
"It's the only place online where people are actually searching you out. When you need more traffic, it's the logical next step."
To get there, you may need to invest a little cash. Search-based, pay-per-click (PPC) advertising can be an ideal way to capture lots of extremely qualified leads quickly, even if you're having trouble pulling in organic traffic.
It can also be expensive and frustrating—if you haven't taken the time beforehand to develop a solid PPC strategy. That's what we're going to help with today. If you pay attention to these 7 facets of PPC advertising, you'll be well on your way to more traffic, more leads, and more sales.
A quick note on terminology: technically, you could describe PPC advertising as any advertising model that charges you based on how many clicks your ads get. But in this post, I'm talking specifically about search-based PPC campaigns, which is what people generally mean by the term today.
Even more specifically, I'm talking about Google AdWords—the major player in this space—and Bing Ads, the next largest network of its type, which also handles PPC ads on Yahoo. AdWords and Bing Ads operate so similarly that the differences between them won't affect the advice in this post. For practical purposes, when you're just starting out, you can think of Bing Ads as a mini AdWords: smaller in terms of traffic but also in terms of cost, which can be appealing.
What follows are the best PPC strategy practices for both these kinds of campaigns, though I'll be using AdWords for example.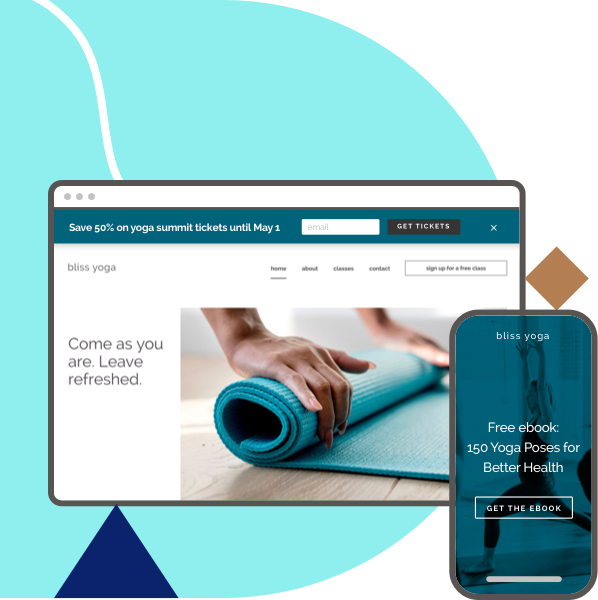 Turn clicks into customers
Leadpages helps small businesses connect with an audience, collect leads, and close sales. Easily build websites, landing pages, pop-ups, alert bars, and beyond.
1. Determine what one click is worth to you
AdWords can calculate a lot of things for you, including which keywords are relevant to your site and how much to bid and when.
What it can't do is understand the fundamentals of your business as well as you do. And that's what you need to draw on when you're deciding how to budget for your campaign.
One of the first questions you'll be asked when you set up your first AdWords campaign is how much you want to spend per day. Our paid-media experts at Leadpages often advise people to start off at $5 per day—which can get results surprisingly quickly.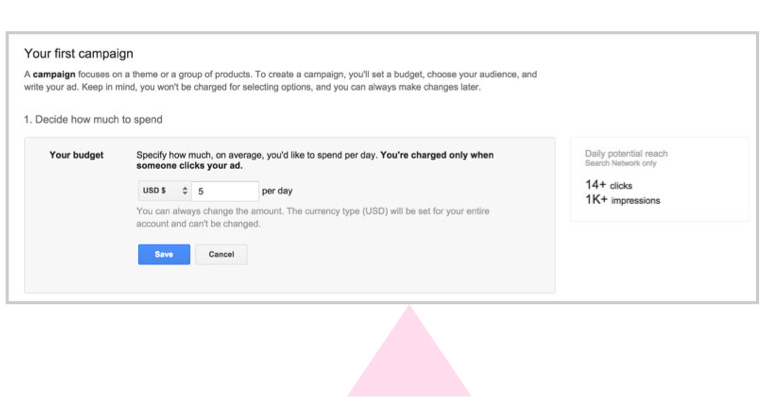 But it's even better to set your budget based on what one click is really worth to you.
To figure that out, you can start at the end goal and work backward. Say you're running a PPC campaign to sell more dishwashers, and your average dishwasher sells for $400.
Then, you'll want to think about what it takes to make one of those sales. You'll want to think about your past advertising and perhaps research into your industry as a whole to determine what percentage of your leads typically become customers.
Let's say that once someone makes contact with you because they're interested in buying a new dishwasher, they complete a sale 25% of the time. Once we've got that, we know the value of one lead: $100. (That is, the average sale divided by the average number of leads it took to produce that sale.)
But how much traffic does it take to produce one lead? Here's where knowing the lead conversion rate of your website comes in handy. Say that the landing page you're using in your PPC campaign has been shown to get 40% of visitors to contact you. In that case, the value of one click is $40.
Google currently estimates that $5 a day will get you 14 clicks each day. If these estimates hold, 5 of those clicks would turn into leads, and 1 of them would ultimately turn into a sale. That is, your $5 investment would turn into $400 in revenue.
That's an enviable return on investment but remember: these figures will vary wildly depending on your own business. Do the math yourself to make sure your campaign can even theoretically deliver the results you need.
2. Assess whether you need to protect your brand
So far we've discussed campaigns based on specific sales goals. But there's another big reason to try PPC advertising: brand awareness. When people search for what you do, you should pop up whether or not they're ready to work with you right that moment.
There's one thing that can stand in the way of building brand awareness via PPC, though: your competitors. Companies within a niche frequently bid on each other's brand names.
Of course, this makes strategic sense. If someone is searching for a Little Caesar's in their town, they might be just as interested in an offer from Pizza Hut. But it can also feel like someone's poaching on your territory.
To find out if that's happening, pull up an incognito search window that won't be influenced by your browsing habits, and search for your company name and the names of any key products. If you only see your company on the page, you don't need to worry about protecting your brand through PPC (though you'll want to repeat this exercise as you grow).
If you do see that a competitor has paid to place an ad at the top of a search for your brand, however, it's time to launch a devoted campaign that uses your brand and product names as keywords, in the hopes of boosting the competitor's ad out of view.
And . . . you may as well strike back. A move like this is a sign that you'll be facing some fierce competition as time goes on, so it pays to add your competitors' names to your own keyword list and cement your toehold among them.
3. Define your 10 head keywords
What other keywords should you use? Andrew Scherr recommends starting with the terms that best describe what you do.
AdWords may suggest keywords based on your website content. Feel free to use them for inspiration, but also consider the many different ways you and your customers talk about your business and be sure those turns of phrase are reflected in your keywords. Start by creating a list of about 10 "head terms"—the concepts from which everything else you do follows.
You can branch out into narrower, longer-tail keywords later when you have a better sense of how the platform will work for you. What you shouldn't do is set keywords that are broader than your head terms.
Why? Imagine you sell handmade jewelry created from antique clock parts and you bid on a keyword as broad as "women's accessories." First, you'll pay a lot of money just to outbid larger accessories companies and appear on the results page at all.
Once your ad is displayed, it's likely to be clicked by only a tiny percentage of people who search for such a broad term, making it less likely to be displayed in the future. And even if you create an ad that's broad enough for those searchers to reliably click, they're unlikely to find exactly what they're looking for on your landing page. You're paying a lot for poor-quality traffic.
You can let AdWords decide how much, within your budget, to bid on any of your keywords, which is often a wise choice. But if you know that certain keywords bring in especially high-quality leads, you can capitalize on that fact by raising the maximum bid for those terms.
4. Create high-quality landing pages
If AdWords gave the best ad placements to the highest bidder alone, the platform wouldn't just be useless for smaller businesses—it would ultimately be useless for everyone since search pages would be flooded with irrelevant ads that nobody would be very likely to click.
Instead, it uses an algorithm (of course) to determine whether and where your ad appears on any given search results page. In outline, it's a simple equation:
Your maximum bid x your quality score = your ad rank
If your ad rank is the highest among everyone bidding on that keyword, your ad will appear in the spot of honor. If it's lower, it'll appear further down the results accordingly. When someone clicks, Google will charge you the amount you needed to bid to outbid your nearest competitor—which may be lower than your max bid.
Where things get a little complicated is that second term: the quality score. AdWords calculates this based on several factors, including how often people click through to your page when your ad is displayed. AdWords loves a winner, so the more people who click, the more your quality score will improve.
But AdWords also loves certain qualities in your landing page, and fortunately, you have lots of control over that. You can even combine those qualities with proven conversion techniques to find a happy medium. From what we've observed and what Google has made public, a high-scoring, high-converting PPC landing page includes:
Navigation: This can be a drawback for conversion since typically you want to cut down on potential exit points from the landing page. The PPC templates we've designed at Leadpages include the best of both worlds: their navigation links lead you further down the page, rather than loading a different one.

Easy-to-find contact information: AdWords prizes transparency. It wants you to let visitors know who you are and how to contact you right away, so it's good to have your contact information or a link to it near the top of the page.

Rich content: A headline and a button won't cut it. AdWords wants to see plenty of words on your page so it can determine what your page is truly all about. And be sure to add an image. We've seen four- and fivefold conversion-rate increase simply from adding one good image to a landing page.

Relevant text: The closer the text in your ad matches your landing page, the higher your quality score and the lower your cost per click. To really seize this advantage, consider creating one ad group per keyword and building a slightly different page for each of those keywords.
We're giving away two landing-page templates made especially to score well on quality when used with PPC campaigns. One is an AdWords-friendly version of our popular and high-converting Basic Squeeze Page, with additional screens added below for richer content and internal navigation to reach them at the top.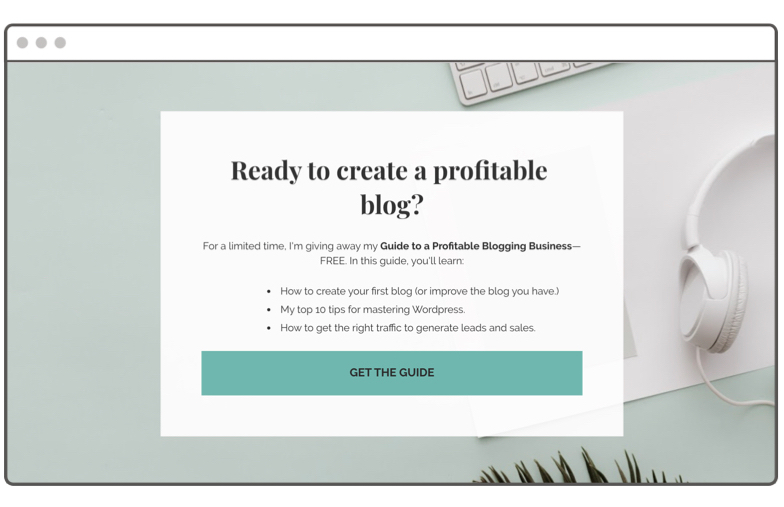 The other is slightly more streamlined, with a single-column format and testimonials that slide in.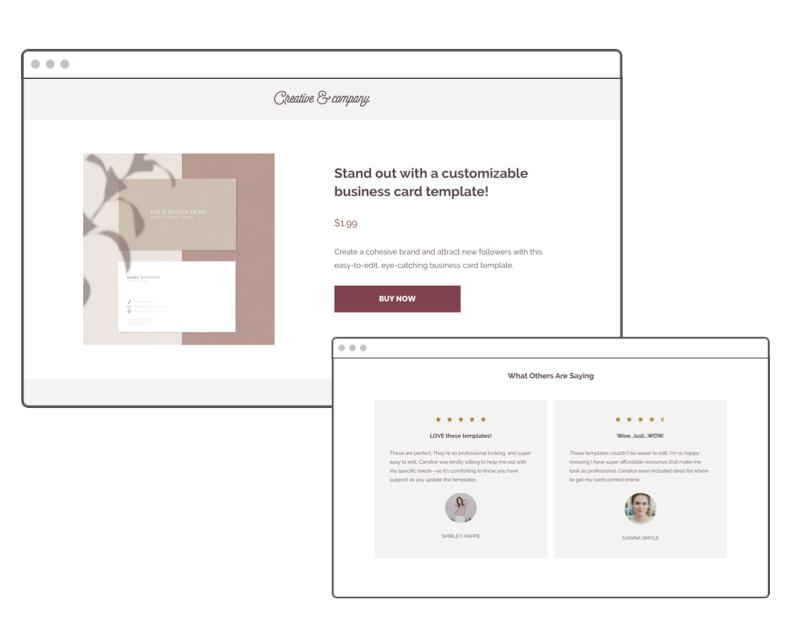 Both are extremely easy to customize in Leadpages, though if you aren't a member yet, you'll need to either do some coding to customize them or hand the files off to your developer. Click below to get both of these popular templates.
Then, just add your highly relevant content and a headline that matches your ad text as closely as possible. Speaking of ad text . . .
5. Write relevant ads
If a landing page is a short story about your business, and AdWords text ad is a haiku.
A standard ad allows 25 characters for the headline and up to 35 characters for each of the two lines below it. (You can, however, add other types of information such as customer reviews and location information with AdWords Extensions.)
Here's what a standard AdWords ad looks like:

The keyword for this ad is "women's boots," and Cabela's has followed best practices by including it in the headline, landing page URL, and description.
An effective AdWords ad is both straightforward and attention-grabbing. Concentrate first on communicating the value you have to offer, then consider whether you're wording it in the most appealing way possible.
And, of course, proofread carefully. In such a small space, even one error can damage your credibility.
6. Decide how you'll remarket
You have two basic choices for an effective PPC landing page: sales page or opt-in page. Which one you use will affect how you follow up with your PPC traffic.
You'll often find your hottest leads among people who have already encountered your business once. Depending on your industry, it may be unlikely for people to purchase your product the first time they visit. If you're an e-commerce operation selling lower-ticket items, you may be able to send people directly to a sales page with excellent results. But if you're like the dishwasher store we invented above, visiting your PPC landing page may be one step in a larger research process for your customers.
In that case, you'll want to have a well-developed remarketing strategy. You can send people to a sales page and then target them again by creating a remarketing list for your search ad. (Check out Google's tutorial on remarketing lists to learn more.) Of course, this will cost you a little extra money.
The other option is to follow up with page visitors outside of AdWords. To do this, you'll want to create an opt-in page (like the templates above) that offers visitors something of value in exchange for their email address or other contact information. Our dishwasher vendor could offer a free guide on the best way to prolong the life of your dishwasher.
Then, once you have your leads' information, you can follow up via email—no extra ad spend required.
And of course, there's nothing stopping you from combining an opt-in grab with paid retargeting ads if you want to concentrate your efforts on people who have already made some form of contact with your business.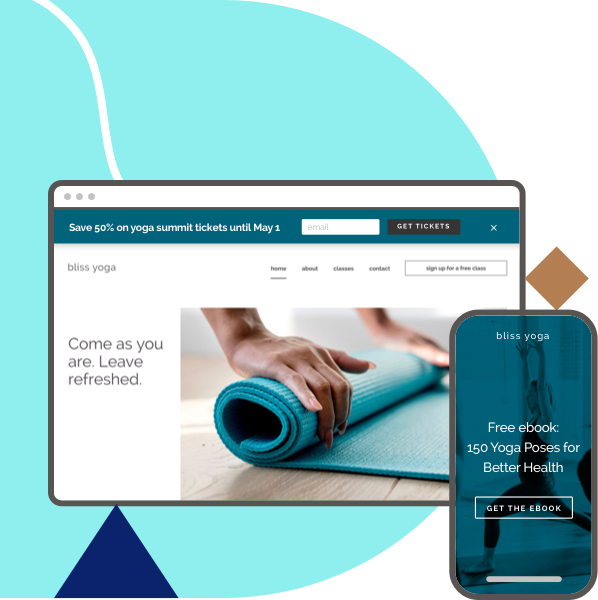 Turn clicks into customers
Leadpages helps small businesses connect with an audience, collect leads, and close sales. Easily build websites, landing pages, pop-ups, alert bars, and beyond.
7. Look at your results and plan your next campaign
You made your calculations to set your budget and determine the value of a click before you even turned on your campaign. Now, after it's been running for a week or so, it's time to assess: were the assumptions you made correct? Is your campaign profitable?
If not, you'll need to determine how close to being profitable you are. If it would only take one or two more sales or leads to turn a profit, it's time to start optimizing your PPC campaign so you can cross that threshold sooner rather than later. Start adjusting your landing page (perhaps with the help of A/B testing), your ad text, and your keyword strategy until you find a winning combination.
If you're further behind, more drastic measures are called for. Turn your campaign off and explore what went wrong. You may find that some of your initial estimates were too optimistic, or that you need to do some research to discover what kind of messaging really connects with your desired audience.
But if you're following the best practices I've outlined here, my guess is that you won't fall too far behind. You'll be on your way to building a healthy customer base who will sing your praises far and wide—and that's the kind of marketing you can't buy.
Still, have questions on building your own PPC strategy? Ask us in the comments!