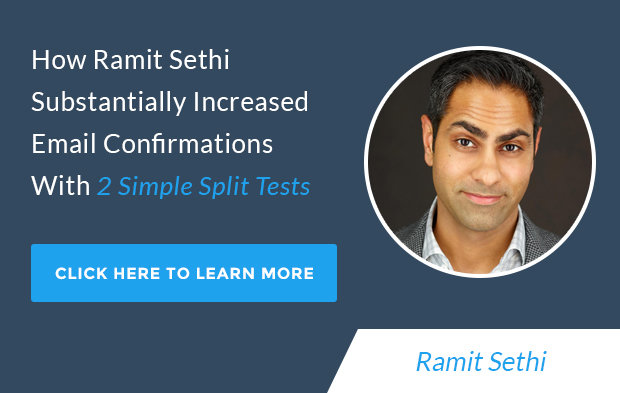 Note: The Exact Split Test Strategy Ramit Used To Increase Double Confirmations Is Available For Download.
Click Here To Download
Our Guest:
Ramit Sethi is a New York Times bestselling author of the book, I Will Teach You To Be Rich. He studied Psychology and Technology at Stanford and has been writing about the topics of personal finance, business, and psychology for over 10 years. He also shares his knowledge in freelancing and entrepreneurship through 18 products he has created. Ramit's new website, growthlab.com, focuses on helping people of all levels in online business.
A Quick Preview of the Podcast:
How to simplify and optimize your subscription confirmation page
The exact split test strategy Ramit used to increase conversions
How to redesign your webpage without over doing it
To See These Tactics In Action:


Click Here To Learn How Ramit Sethi Significantly Increased Email Confirmations Using Split Tests
To See The Transcript:
Listen To Discover Ramit Sethi's Simple Strategy That Increased Confirmations By 19%