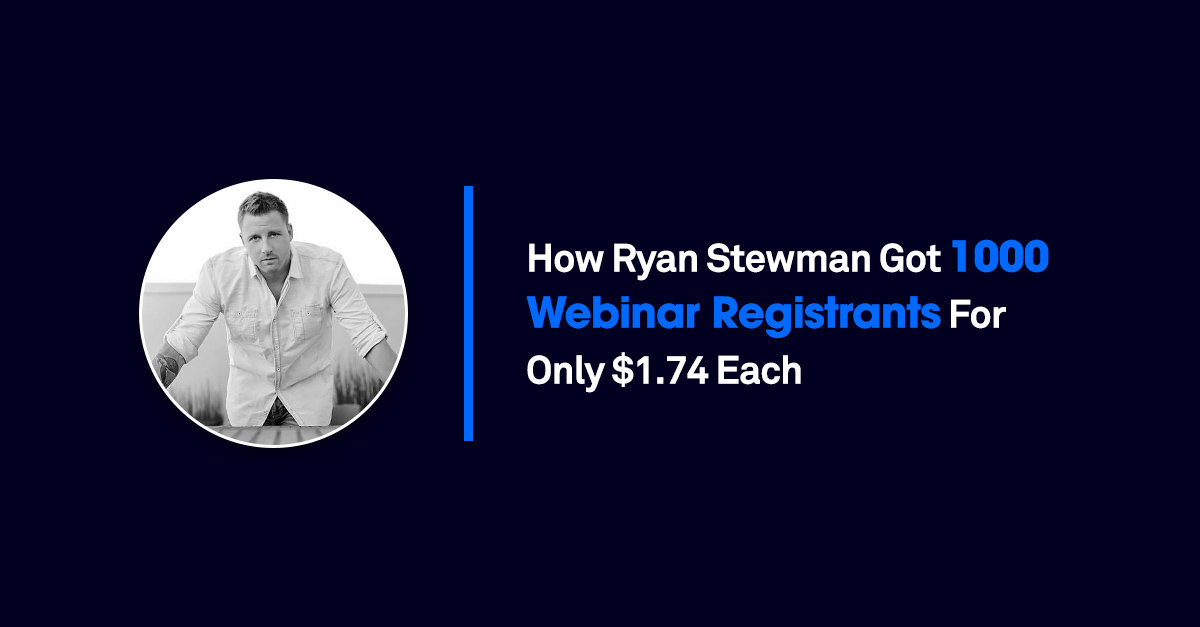 Note: The Simple Opt-In Tactic Ryan Stewman Used To Pay $1.74 Per Lead Is Available For Download.
Click Here To Download
Our Guest:
Ryan Stewman is the CEO of Hard Core Closer, a company that provides sales training and is the second or third most profitable sales company in the market. They provide their clients with a futuristic approach to sales using methods to get permission to contact prospects and follow up with them instead of traditional cold calls.
A Quick Preview of the Podcast:
How to lower your cost per conversion via Facebook Ads
How Ryan used a simple phone funnel tactic to achieve lower costs per lead
How Ryan got 1/3 of his traffic to opt-in for FREE
To See These Tactics In Action:
Click Here To Learn How Ryan Stewman Used A Simple Opt-In Tactic To Cut Lead Cost By One Third
To See The Transcript:
Learn How Ryan Stewman Paid $1.74 Per Webinar Registrant Using This One Tactic