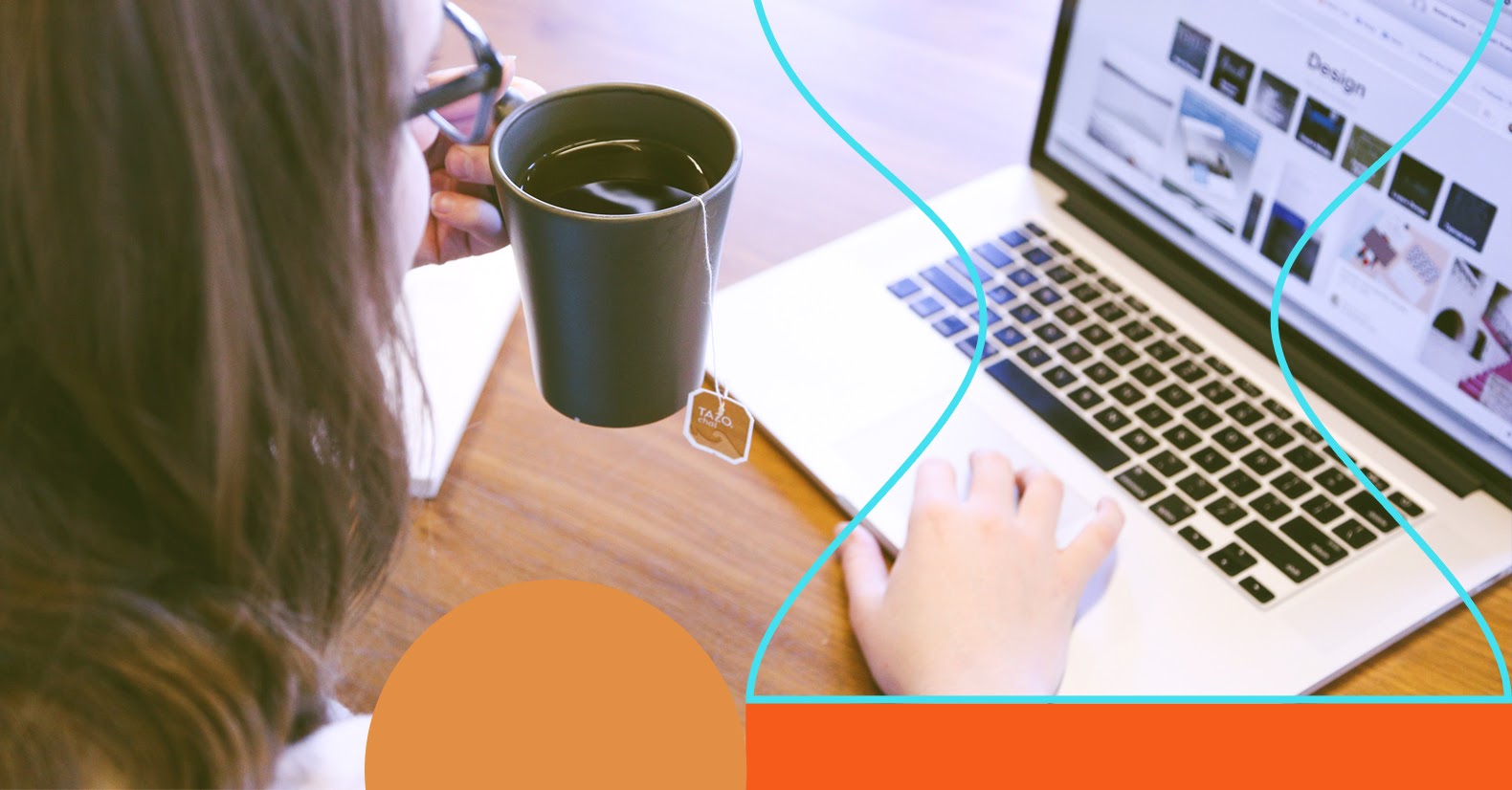 Whether you're in the process of creating your first website or perfecting a current one, it's not a task you should take lightly. In fact, G2's 2019 Small Business Statistics reports that 83% of small business owners with a website feel a competitive advantage to those without one.
Your website should do a number of things: represent your business, engage and educate your audience, climb to the top of search engine results, serve as a sales funnel for your products and services, collect leads, and connect to all other digital channels seamlessly (like Facebook Ads).
That's why it's so important to set yourself up for success at the get-go. So, in this post, we're tackling the all-to-common small business website mistakes owners make, so you don't make the same mistakes yourself!
(Let's assume you have already determined that you need to build a new website, or significantly overhaul your existing one… Which means you've already set up a domain and website host.)
1. You rely on a third-party website (social media) as your website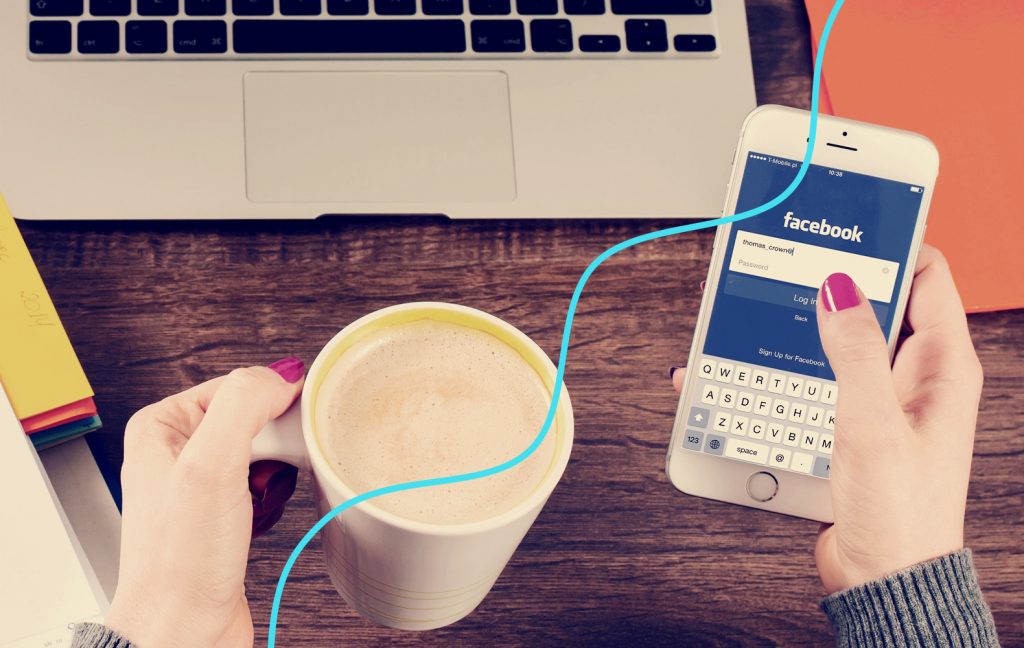 Many small business owners fear that because they don't know website code, they can't have an online presence. So, they resort to using a third-party website / social media platform as a website.
If you're relying only on Facebook or another social media channel as a primary business hub, you're missing out on potential leads and sales. Beyond this, you're at the mercy of the third-party… You don't have any control over content changes and if they change access or policies, then you're toast!
If you're relying only on Facebook or another #socialmedia channel as a primary business hub, you're missing out on potential leads and sales. @madeline-blasberg
Click To Tweet
2. You relinquish all control by outsourcing web tasks
Many small business owners think (or already do) outsource web development tasks to expensive agencies or contractors. While it's helpful to unload some small business tasks on others, it might not be the best idea for your website to be one of them.
Why? For starters, outsourcing your website makes it difficult to make changes when and where you want. You have to go through multiple people—or even wait weeks at a time to get a small website tweak made.
Again, this error means more lack of control. When you outsource and have no control over your OWN site, it results in added cost, time, and headaches.
Don't believe us? Here's an example:
You want to change your telephone number on your website. So, you email your outsourced web developer, but he is on summer vacation for the next two weeks overseas. Then, you wait two weeks to hear back from him, and when you do, he quotes this small change at $500.
Cost. Time. Headache. It all can be avoided!
3. You start without a strategy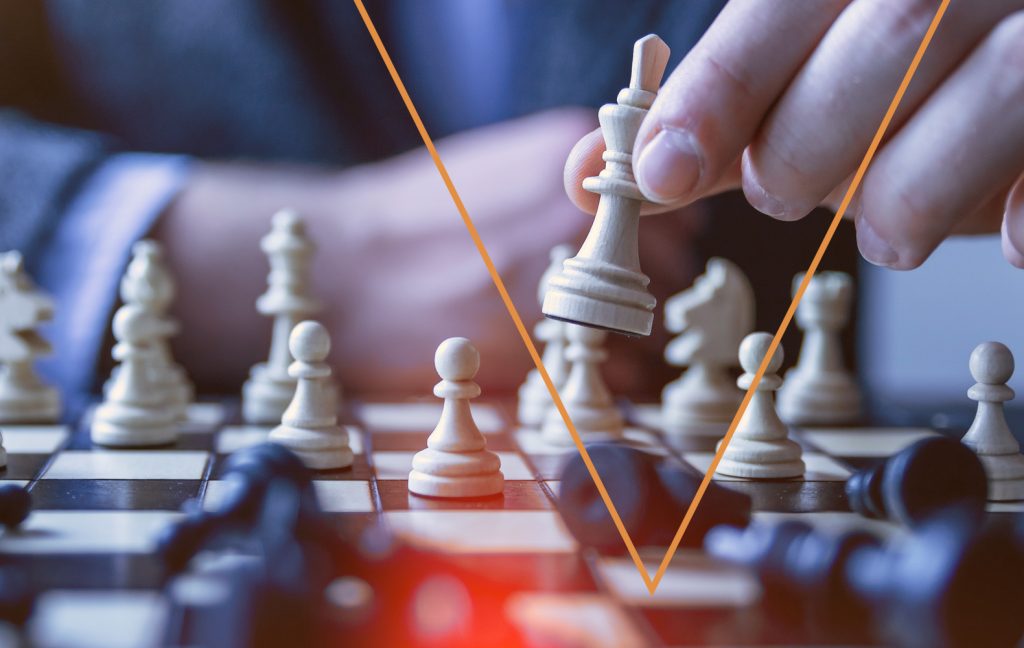 Do you know what the common denominator of a profitable website is? A website strategy. A website plan helps you define goals, audiences, content, and even measure. It should answer the following questions:
Who is your audience?
What is your website's goal or goals?
Will your site need certain functionality?
Which information do you need/want to give website visitors?
What other web properties will your site connect to?
How will you measure your success?
Defining a website strategy will help you not only balance having a beautiful site, but accomplish something for your business, too.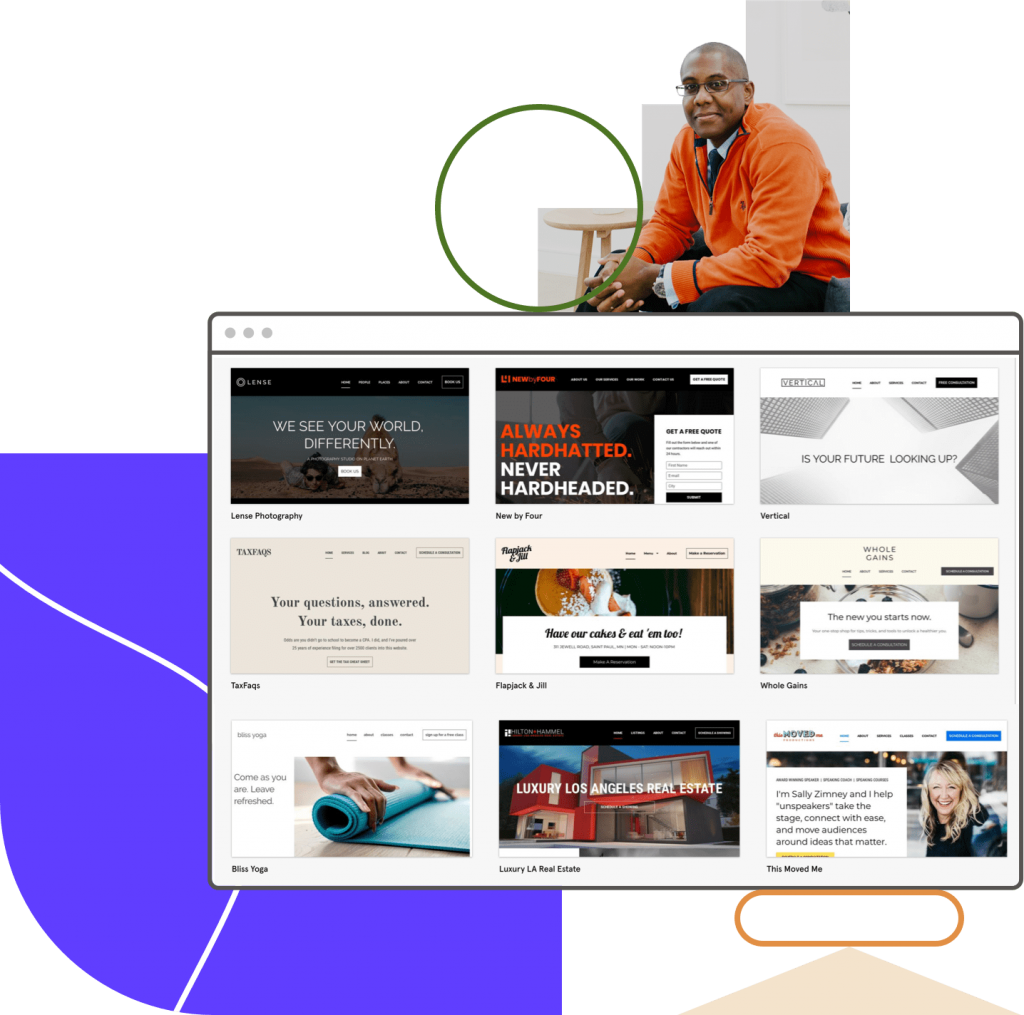 Ready to Grow?

Take Leadpages for a test drive when you start your free 14-day trial.
4. Your website design doesn't reflect your true colors
Sometimes you see a mismatch between a small business' offline and online footprint. Maybe the branding is off, or their website doesn't reflect the professionalism of a brick-and-mortar store. Whatever the case, you need to create an impact online with your website design.
"The visual layer of a website, when informed by strategy and user-centered thinking, can elevate the entire brand experience," says ElementThree.com.
"Design decisions can greatly influence the effectiveness of digital strategy, connecting with your audience, and helping solve complex problems within the website. Great web design can also aid in telling a story, and when paired with useful, relevant information, it can educate, entertain, and delight while achieving business goals."
Well, we couldn't have said this better. A simple website design is vital to having a profitable small business website. We hate to say it, but it's true: an overly complicated website doesn't convert site visitors into customers. An overabundance of stimuli on a website leads to confusion, and when a visitor is confused they quickly flee.
Be pragmatic in the use of colors, font types, and design elements. And use white space to your advantage, as it draws eyes into the important elements on a page. Stick to the main design theme and don't stray from it.
5. You don't have well-defined prompts to visitor action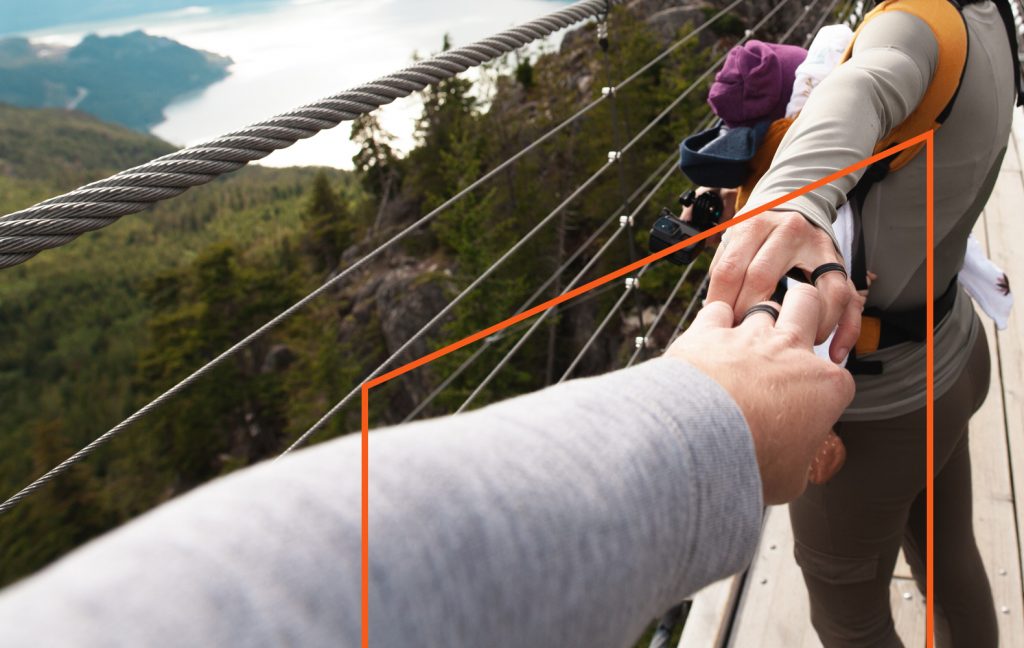 On your business' website, clearly state what you want people to do. Believe it or not, people want to be told what action to take!
Here's a good exercise for you…
On each webpage of your site, think about where and how you can add a call to action. Layer in conversion opportunities like pop-up forms, alert bars, and timed or exit pop-ups. Any lead forms should be prominent and click-worthy. (Remember: the goal of your small business website is to capture leads and nurture them to become customers.)
If you're leery that people will actually want to leave personal information with you, think about providing something—and for free. Then people will be much more willing to share personal info like their name or email address.
6. You let creativity (or cleverness) outweigh conversion
Cosmetics should not be > conversion.
Your website has a job/ role to play. It needs to present people with the right info, the next steps and be user-friendly. Engineer your content, layout, and design to support that purpose.
Your website shouldn't be thought of as a digital billboard with flashy design. Instead, it should be a lead-generating machine that supports your business' bottom line.
7. Your website wasn't built for mobile devices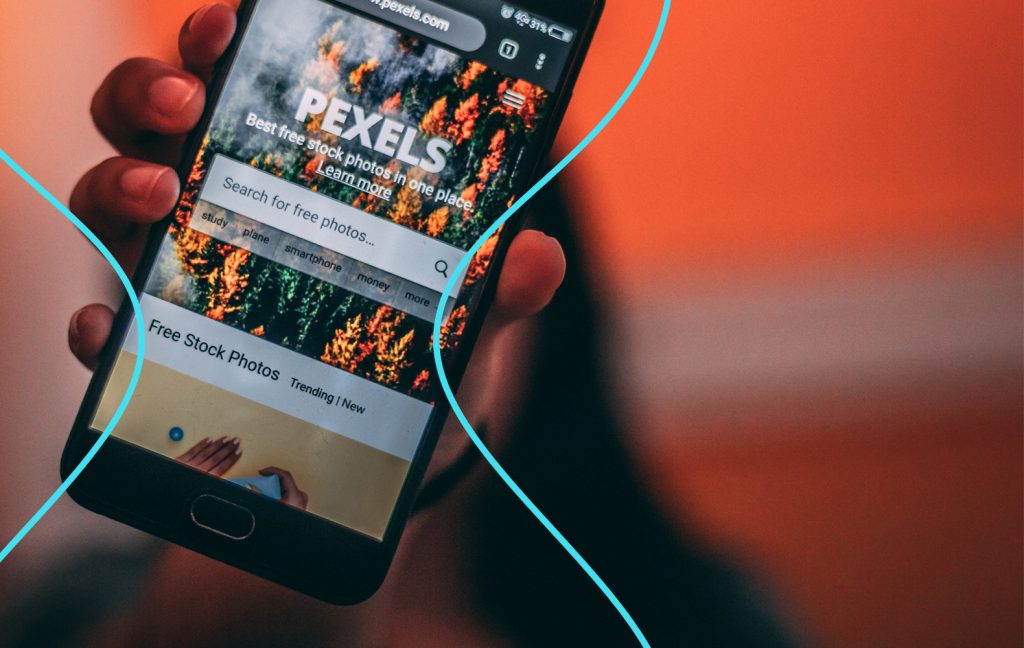 Here's a fast fact: while 30% of all website traffic comes from a handheld device like a mobile phone or tablet, 90% of small business websites don't design for these devices' screen sizes.
30% of all #website traffic comes from a handheld device like a mobile phone or a tablet–yet 90% of small business websites don't design for these devices' screen size. @Nationwide
Click To Tweet
Failing to have a "responsive" site or one optimized for these devices can drive away customers, hinder your search engine rankings and look unprofessional.
To tell if your small business website is responsive, or needs a little work, use Google's mobile-friendly test tool.
First, enter your URL.
Then, Google will rate your website's mobile-friendliness using handy color-coded guides.

(For instance, you will get a green light if your website passes, a yellow light if there is potential for improvement, and a red light if you need a lot of help. It ranks everything from mobile page speed to screen capacity.)
8. You don't consider SEO on your website
More often than not, an online experience begins with a web search. In fact, there are 3.5 billion searches conducted per day. So, odds are pretty good that someone is searching for your business or industry.
Long story short, having an online presence supported by organic search, or SEO, is invaluable. "People are searching for your business, and you need to make sure they find you online," says Alphametic.com
To make sure that your website is being found on Google and other search engines, you need to implement basic SEO on your website. Google has a complex algorithm with multiple ranking factors. So, as a small business owner, what can you do to boost your chances of ranking in top organic search positions in spite of increased complexity and competition? Here are a few strategies:
Boost your page length:
The number of words on a webpage matter for SEO because Google wants you to offer enough text to know what both web visitors and website crawlers data to review and index.
Use SEO metadata and keywords:
Use a keyword tool (like Wordtracker) to find a keyword that is searched for a lot. First, focus on optimizing each page of your site with one primary keyword on each page. Then, use it on these elements:
Metadata: meta-title, meta-description, and keywords
Header tags (H1, H2, H3…)
URL
Body copy
Alt tags (images)
Consider your site's load speed:
Google's got a need for speed… And so do visitors. Page speed has become a higher priority—particularly as search engines, like Google, begin to penalize slow-loading web pages in both organic search and pay-per-click arenas. Your website's page speed affects your page rank, bounce rate, and your bottom line.
9. You "set it and forget it"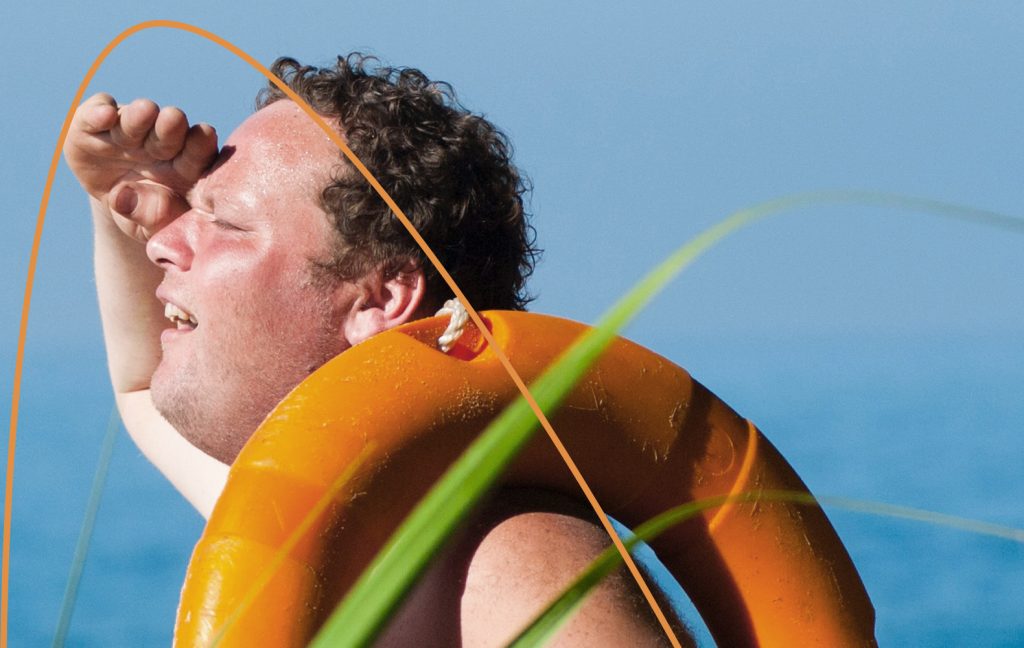 Many small business owners make the mistake of leaving their site be after they publish it, yet website management is not a "one-and-done" task.
Instead, you should consistently refresh your website based on how it's performing. Take a cue from your web analytics (we like Google Analytics). If you have a page with low traffic, for instance, you can think of ways to link from other pages to it to rev up the volume of visits.
Another benefit of keeping a fresh website has to do with SEO. Blogs and social content give small business owners the opportunity to produce fresh website content, which is one of Google's many ranking considerations.
Parting thoughts on common website mistakes
We hope the website mistakes above provided consumable and translatable actions of what NOT to do.
Before you start the journey to make a killer small business website, remember this: successful small business website takes intentional and intelligent planning, design, development, and optimizing. If you feel that you can't dedicate the time to these areas, consider using a tool like Leadpages to help you out!
Thanks to drag-and-drop website builders like our Site Builder, no coding skills are required. So without knowing any sort of web development skills, you can actually create profitable and powerful webpages using templates and easy-to-use tools to design a gorgeous and high converting website.
Remember that creating a lead-generating website for your business will help to capture leads, drive sales, and give you the online presence you need to make an impact with your core audience.