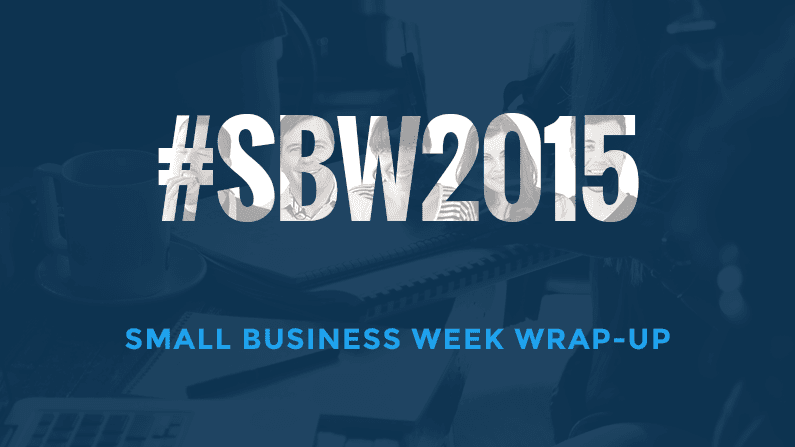 It's been quite the week here at LeadPages®. In case you missed it, we showed you how five small business owners are using LeadPages® to generate new leads and boost their sales here on the blog. All five of our featured business owners were happy to share their experiences with you.
We hope you got some great ideas for promoting your own business and that you took advantage of all of the templates, downloads and other goodies available with each case study.
"What? There were downloads?" I hear you cry. Yes, there were. If you missed any of these downloads, we're giving you another chance to get everything below. Just keep reading.
We also ran a contest throughout Small Business Week to give away:
A 2-Year Enterprise LeadPages® Account ($1,000 value)
A 45 minute consultation call with Bob the Teacher ($1,000 value)
A Custom Resource Guide Lead Magnet ($197 value)
Thanks so much to everyone who entered. And now… the moment you've been waiting for…
The Contest Winner
And the winner is… Marna from Travel Green.
Congratulations Marna, we'll be contacting you via email on Monday with details on how to claim your three prizes. We hope you'll enjoy all the benefits of your 2-Year Enterprise LeadPages® account and that you see a significant boost in your opt-ins as you grow your business.
The Small Business Week Case Studies:
Throughout Small Business Week, we featured case studies from a real estate pro, business attorney, inventor, yoga instructor, and NY Times Best-Selling author and blogger. All of them said the same thing: The fact that LeadPages® is so easy to use and so versatile made the difference in their businesses. But how are each of them using LeadPages® in their businesses?
Read on to find out.
Monday – George Bryant: Civilized Caveman Cooking
New York Times Best-Selling Author and Blogger, George Bryant used LeadPages® to grow his email list to 70,000. He explains the five steps he took to achieve this success in the video above, including how he used Facebook to generate 9,600 new leads in just 48 hours.
On Monday, we gave you everything you need to borrow George's list-building strategy. That includes the Bryan Moran Bonus landing page template that George used to generate 9,600 leads in 48 hours, the 404 landing page template that George uses to collect leads from broken links on his site, and an action guide with the five steps George has used to grow his list to 70,000 people.
Click on the button below to get everything you need to implement George's strategy.
(If you want to get absolutely everything we gave away in our downloads this week, you can do that at the bottom of this post, so keep reading.)
Tuesday – Jennifer Barcelos: Namastream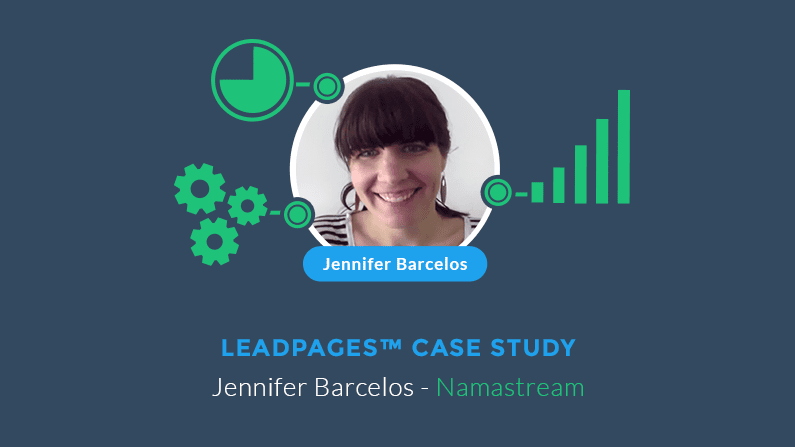 Yoga enthusiast Jennifer Barcelos had come up with a great idea for her small business. She wanted to help yoga instructors grow their businesses and get additional income by creating virtual yoga studios online. Her one difficulty? Jennifer admits she is not a programmer or a designer. So she turned to LeadPages® to grow her list of potential clients.
See how Jennifer grew her list from 0 – 1,300 in just a few months.
For Tuesday's download, we gave you the specific landing pages you need to implement Jennifer's strategy. That includes the squeeze page that Jennifer used to entice yoga instructors to join her list and the exact thank you page Jennifer gave her subscribers once they opted in for her list.
Jennifer also ran a very inexpensive Facebook campaign to kickstart her lead generation. We want you to be able to do the same thing, so we also gave you access to our Facebook Advertising System. This 11-part course shows you everything you need to create a successful Facebook campaign for your own business.
Click below to download all of the templates Jennifer used + this 11-part course.
Wednesday – Dan McCabe: MN Real Estate Club
Dan McCabe is a professional real estate investor here in Minneapolis who learned about LeadPages® through an article in one of our Twin Cities newspapers. Dan decided to "go local" and give LeadPages® a try. On Wednesday, Dan shared why he was thrilled with the results.
In our video above, Dan explains how he uses a specific three-step process with LeadPages® to generate leads for his Real Estate Investor Club. That includes using our all-new SMS lead generation tool, LeadDigits™.
On Wednesday, we gave you a very special pack of Marketplace landing page templates that you can use to create your own real estate funnel, as well as a set of icons made specifically real estate agents and investors.
If you're in real estate, we highly recommend you download this exclusive pack of real estate pages + icons. 
 Thursday – Jana Gouchev: Gouchev Law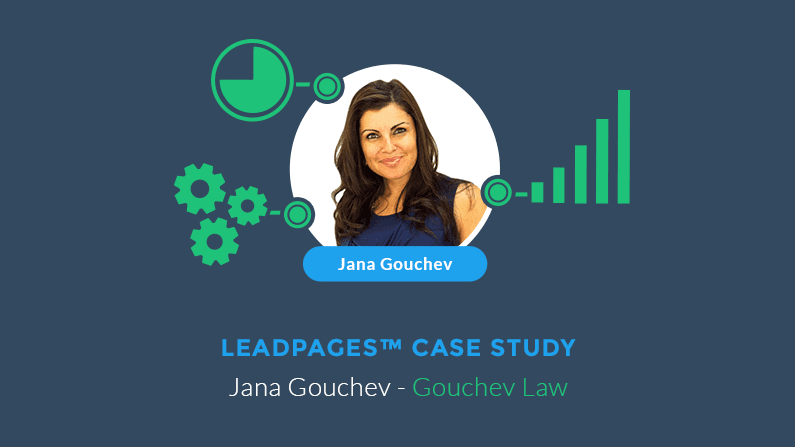 Business lawyer Jana Gouchev was frustrated with her old lead generation system. She had this great ebook she was giving away, but her opt-in rates were very disappointing. She had heard about LeadPages® from several people, so she decided to give it a try. Suddenly Jana's opt-in rate jumped from 12% to 42%. (That's a 250% increase.)
Get details on exactly how Jana got this 250% increase in opt-ins in Thursday's blog post.
On Thursday, we gave you the three landing page templates that Jana used to create her sales funnel. That includes the eBook Landing Page from Pat Flynn, the Thanks for Signing Up page, and the Adwords/PPC Campaign page she used to run a short Facebook ad campaign.
We've also included a very special Marketplace template designed specifically for law firms. This landing page template works perfectly as your homepage or by itself as a minisite for your firm. Click below to download all four of these landing page templates to create your own sales funnel.  
Friday – Zack Cram: MonoShot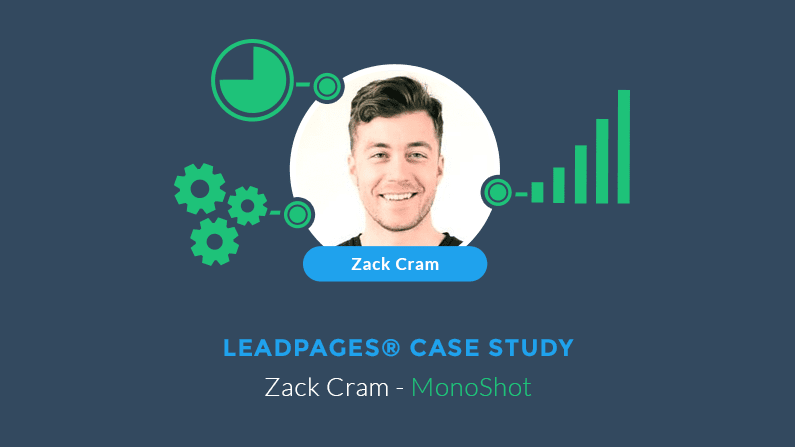 Entrepreneur Zack Cram had come up with a great invention, The MonoShot. This is a custom, bluetooth-controlled monopod designed for capturing quality, hands-free smartphone pictures and video. However, he was having trouble finding funding to produce his invention. So he created a pre-sell campaign to build an email list. Once he had that, he could create a crowdfunding campaign to pay for the production of his new invention.
Using landing page templates from LeadPages®, Zack drastically decreased the time he spent building landing pages and increased his opt-in rate by 300%. 
Get details on how he did it in our blog post.
 On Friday, we gave you the two landing pages that Zack used to get such a significant boost to his opt-in rate. That includes the Smart Product Sales Page template, and the Social Share Thank You Page template.
Zack drove most of the traffic to his landing page from Facebook and Twitter posts, so we've included our Facebook Advertising System course so you can build the same type of funnel Zack did to promote your own business.
Click the button below to get everything Zack used to create his campaign.
Thanks for Joining Us for Small Business Week
We hope you've learned lots from our five case studies and have been inspired with new ways to grow your own business. If you want to get everything we gave away in our posts this week, please click on the button below. 
Want Us to Feature Your Small Business?
If you have a LeadPages® business success story you'd like us to consider for a future case study, please either fill out this form or leave us a comment with your landing page URL and contact information in the comments section below.
Thanks so much to all five of our featured small business owners! We really appreciate you taking the time to talk with us and showing us how you're using LeadPages®.
Happy Small Business Week and here's to higher conversions.