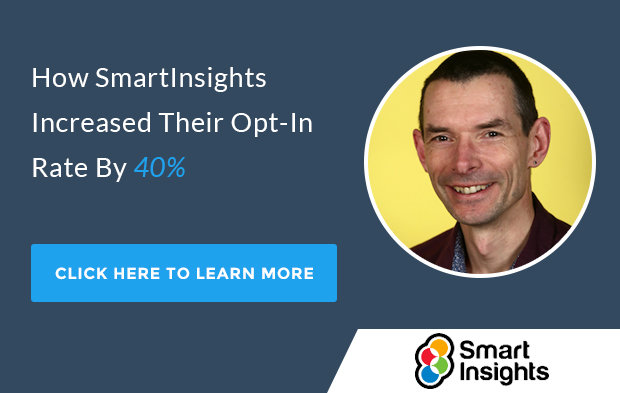 Note: The One Digital Marketing Tactic That Increased SmartInsight's Opt-in Rate Is Available For Download. 
Click Here To Download
Our Guest:
Dave Chaffey is the Founder and CEO of SmartInsights, a publisher in the digital marketing space. They help digital marketers by planning, managing, and optimizing their efforts. They offer strategies and plans for clients to improve their digital marketing because of the fact that 50% of digital marketers implement without a plan.
A Quick Preview of the Podcast:
How to increase leads without annoying prospects
How to correctly implement a commonly used tactic
3 Keys that make this tactic successful
To See These Tactics In Action:
 Click Here To Learn How SmartInsights Dramatically Increased Opt-Ins With One Tactic
To See The Transcript: 
Learn How SmartInsights Increased Their Conversion Rate Within One Week