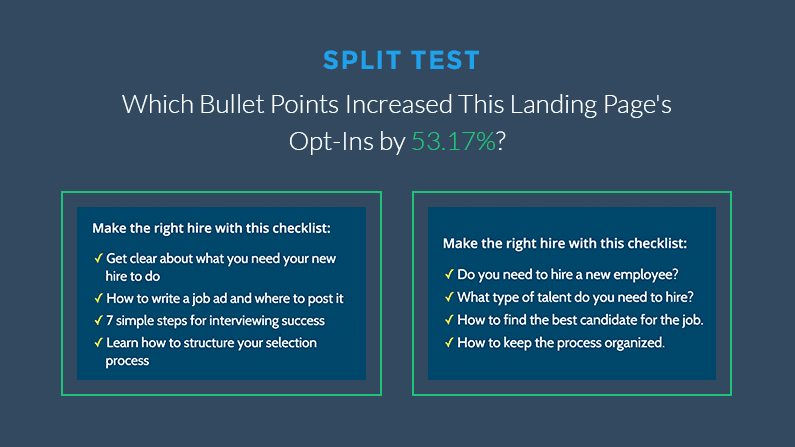 Concerned whether your landing page copy is relevant to your visitors? You should be. Copy matters, and it's important to test it.
As you'll see in this featured split test, even changing just a few simple bullet points can have a major impact on a page's conversion rate.
Check out the two landing pages below to see the different bullet point versions, and vote to see which one increased opt-ins by 53.17%.
[split_test id="4862″]